Microsoft Flight Simulator 2020 is the newly released version and the successor of the first-gen which was launched way back in 1982. Yes! It's one of the most popular and oldest flight simulation video games that we've ever seen. Asobo Studio and Xbox Game Studios have made the new version possible to play officially for Microsoft Windows and Xbox One platforms. Now, some of the Microsoft Flight Simulator players are reporting that they get slow download speed while downloading an update.
If you're also one of the victims then don't worry. Here we've shared the steps to completely resolve the slow download issue on your PC. It seems that even if you have an active internet connection the update doesn't download completely and either it fails or stuck. But we will say that the Microsoft Flight Simulator 2020 game file is way bigger than some other popular games.
Therefore, many of the players are trying to either download the game file or download the update file at the same time which certainly puts enough pressure on the servers. And no one can deny that. Sometimes, simply restarting the game download process as well as rebooting the PC can also fix these kinds of issues easily. However, if you're facing the same issue all the time, then we will recommend you to follow the steps below.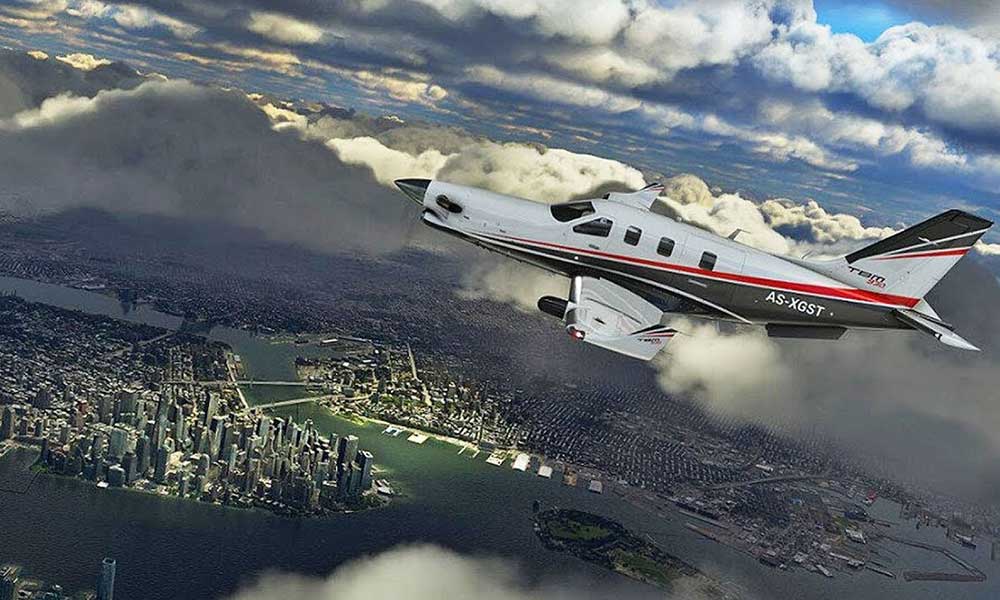 Microsoft Flight Simulator Update: How to Fix Slow Download Speed
Before heading over to the steps below, keep in mind that whether you're using a wired or wireless internet connection, try to increase the download speed by upgrading your plan. Meanwhile, if you're using a wired connection then try using wireless temporarily and vice versa to check for the download related issue.
Additionally, make sure your PC drive has enough storage to download and install the file. Whereas sometimes any antivirus program or Windows Firewall protection can also cause issues with the game download or installation process. So, either you can temporarily disable antivirus or the Firewall program. Here we will recommend you to whitelist the Microsoft Flight Simulator executable file to the Firewall and antivirus program to bypass the blockage.
Still, the downloading speed is slow? Check below steps:
First of all, click on Start > Type CMD.
Now, you will get the Command Prompt in the search result.
Simply, right-click on the Command Prompt and select 'Run as Administrator'.
When prompted by the UAC (User Account Control), click on Yes to give permission.
Then you will need to type the following command and hit Enter:
 netsh int tcp set global autotuninglevel=normal
Once done, simply restart your computer.
Finally, run the Microsoft Flight Simulator 2020 game download again to check for the issue.
That's it, guys. We assume that this guide was pretty helpful to you. For further queries, you can comment below.