NBA 2K24 is a newly released basketball simulation game developed by Visual Concepts and published by 2K Sports. The game is based on the 2023-24 NBA season and features all official teams and players from the National Basketball Association, as well as the WNBA. After the release, some players encountered the NBA 2K24 crashing or not loading issues on the Nintendo Switch console.
If you're experiencing issues with NBA 2K24 on your Switch, we have some general troubleshooting steps to guide you through.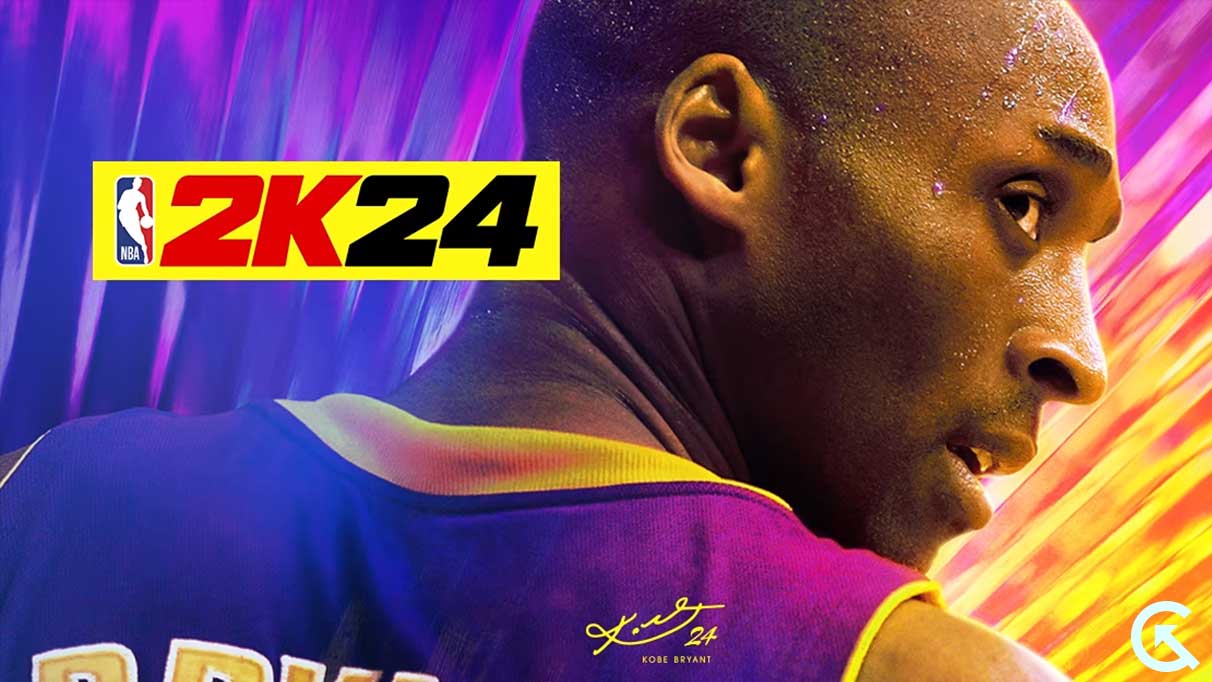 Fix: NBA 2K24 Not Working on Nintendo Switch
Have you experienced a startup crashing issue on your Nintendo Switch while playing a specific game? If so, you're not alone. Nowadays, many games are prone to crashes and other issues, regardless of the gaming device you use. However, there's no need to worry because we have some troubleshooting methods that can help solve the problem. Make sure to follow each workaround until the issue is resolved.
It is highly likely that your game may have some bugs or issues that require some time to be fixed by the developers. However, in most cases, temporary system glitches, outdated or corrupted game versions, memory cache data issues, missing or corrupted game data, or low storage space can cause crashes. So, without further delay, let's dive into the guide below to help you troubleshoot the problem.
1. Restart the Nintendo Switch
Reboot your Nintendo Switch console to resolve game launching issues caused by temporary glitches or cache data issues. Restarting the device system helps refresh and resolve such issues.
Press the Power button on the console for three seconds to turn the device on.

Go to the Power menu and select Restart

from the drop-down menu.
2. Update the Game
If you're experiencing issues launching a game on your Nintendo Switch, one possible solution is to check for any available game updates and install them on your console. Outdated game patches can contain bugs that may cause launch issues, so it's important to ensure that your console is up-to-date. Make sure that your Nintendo Switch is connected to the internet, and then follow these steps:
Head over to the home screen of your Nintendo Switch.
Select the NBA 2K24 game > Hit the right controller's Plus button.
Now, select Software Update from the drop-down menu that appears.
Choose Using the Internet as a Source and proceed.
Wait for the update process to be completed.
Once done, make sure to reboot the Nintendo Switch console.
3. Update System Software on Nintendo Switch
It's possible for outdated Nintendo Switch system software to cause issues with launching games and the overall gameplay experience. If you haven't updated your console's system in a few months or longer, it's important to check for any pending updates and install the latest version. Here's how to do it:
Ensure that the Nintendo Switch console is sufficiently charged to install updates.
Head over to the HOME Menu on your Nintendo Switch.
Select System Settings > Scroll down a bit and select System.
Now, select System Update, and the system update process will start.
During the process, the system will first perform a check to determine whether a new system update is available.
If a new update is available, the system will start downloading and installing it automatically.
Make sure to wait for the update process, and then you can reboot the device.
4. Clear the Cache Memory
If the above methods do not solve the issue, clear your console's cache memory by following these steps:
Navigate to the Nintendo Switch Home menu.
Now, select System Settings from the drop-down menu.
Choose a System > Select Formatting Options from the drop-down menu.
Next, select Delete All Content and Settings from your browser's menu.
Clear the cache for the selected user and then follow the on-screen instructions to proceed.

Finally, check for the issue whether it has been fixed or not.
5. Recover Corrupted Game Data
It would be best to try repairing or recovering the corrupted game data on your Nintendo Switch console by following the steps below. To do this:
Navigate to the main menu by tapping the Home button.
Choose System Settings from the drop-down menu.
Select Data Management from the list on the left side.
Now, select Software from the drop-down menu on the right side.
Once done, choose the NBA 2K24 game you want to repair from the drop-down menu.
Select Look for Data Errors and wait for it to complete.
Finally, reboot the switch console to apply changes.
6. Use an SD card to set up the game
It is common for the internal storage of a Nintendo Switch console to become corrupted. This can cause game crashes and poor performance due to cache data issues. A recommended solution is to install games on an SD card instead of the internal storage. This will help to identify and resolve any problems related to cache data.
That's it, guys. We assume this guide was helpful to you. For further queries, you can comment below.