It's quite common for the users to have some issues with the Nintendo Switch charging as the console may stop charging unexpectedly. If you're also facing the same issue then you should consider checking out some of the possible reasons behind it that may trouble you. The reason behind Nintendo Switch Lite Not Charging may vary for everyone and can be fixed easily by following this troubleshooting guide.
As we've said, there are a couple of possible solutions mentioned below that should help you to fix it out. However, if none of the methods worked for you, try repairing your Nintendo Switch Lite console to your nearest service center for sure whether it's under warranty period or not. There are a few problems that can easily irritate Nintendo Switch Lite users and the battery charging issue is one of them.
How to Fix Nintendo Switch Lite Not Charging
It's really frustrating and alarming at the same time whenever you find that your Nintendo Switch Lite doesn't charge and therefore it doesn't boot as well. Since there is no way to dock or connect the Nintendo Switch Lite model to a TV, whenever the battery runs out, it's quite difficult to check for the same.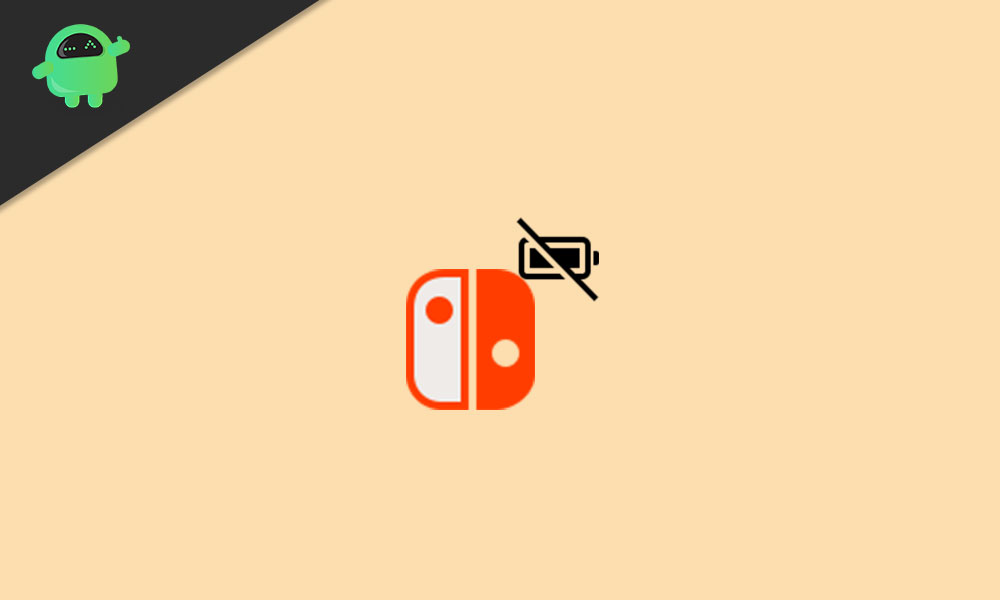 1. Check the Power Outlet/Source
It seems that somehow your power source or outlet from the wall doesn't have electric connectivity or have some issues. Try using another power outlet to check if the charging problem has been fixed or not.
2. Check your Nintendo AC adapter and its cable
Make sure to check out whether your Nintendo AC adapter and its cable are working properly or not. Sometimes it may possible that there is some issue with the adapter or the cable or even USB Type-C connector. If that's the reason, change the adapter to fix the issue.
3. Try using another Nintendo Switch AC adapter
As we've already mentioned in the previous method, if your Nintendo AC adapter has some issues with charging then make sure to use another genuine AC adapter to check for the problem.
4. Connect the AC adapter directly to the outlet
It's also worth mentioning not to charge the Nintendo Switch Lite console indirectly. Just directly connect the AC adapter to the power outlet or wall socket and then try charging the console.
Read More: Fix: Nintendo Switch One Or More Other Consoles Not Responding Error
5. Keep charging the console overnight
If in case, you feel that somehow the console runs out the battery completely for a while then just make sure to keep charging it overnight and then check out whether the console turns on or not.
6. Gently clean the USB-C port and charger
Make sure to gently clean the USB Type-C charging port of the AC adapter and the console as well using a soft earbud (dry) to ensure there is no dirt/dust/moisture is causing such an issue. Be gentle while cleaning the port otherwise, you may damage the port physically.
7. Repair your Nintendo Switch Lite
If nothing seems working for you, then make sure to contact the official Nintendo Customer Support and submit a help ticket for your issue. Otherwise, you can directly visit the nearest Nintendo Switch service center for repairing it by professionals. In that scenario, if you don't have the warranty period left then you may need to pay for the repairing cost.
That's it, guys. We assume this guide was helpful to you. For additional queries, you can comment below.