OneDrive icon normally appears on the system tray icon or taskbar in Windows 11/10, but in case there is some configuration problem, then it might go missing in spite of working in the background. This creates a problem for end-users who use OneDrive for their day to day needs. Here is how you can fix these issues.
OneDrive is an all in one solution for your cloud document needs. And as a courtesy, OneDrive comes preinstalled in most computers and helps with users day to day cloud storage needs. One neat feature about OneDrive is its quick icon on Taskbar. But due to some issues, the OneDrive icon might be missing from the taskbar in Windows 11/10.
This problem is faced by many users, including me, where the icon is missing, and they can't find it anywhere. This arises when the visibility of the icon is disabled in-app preference or system settings. But don't worry, as there are two ways to fix this problem.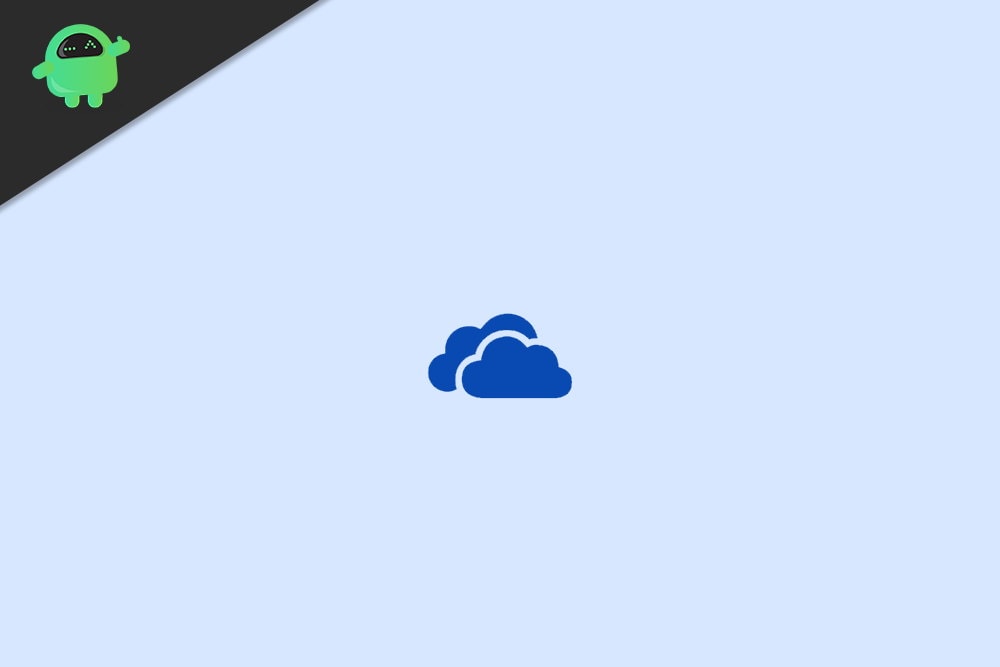 How to Fix OneDrive Icon Missing from Taskbar in Windows 11/10
In order to fix this problem, first, we have to enable the app visibility for icons. There is a possibility that you might accidentally have disabled the icon visibility. And as a result, it is no more visible. Next, we have to enable icon visibility, in-app preferences, and this will eliminate any problem which you might be facing.
Step 1: Set OneDrive Icon to Appear on the Taskbar
Windows Taskbar allows users to enable or disable many settings, including app visibility. So if you use multiple apps, then you can disable icons to make the working space clutter-free. Here is how you can set the OneDrive icon to appear in Windows taskbar settings.
Open the Windows Settings app, and then click on the Personalization tab.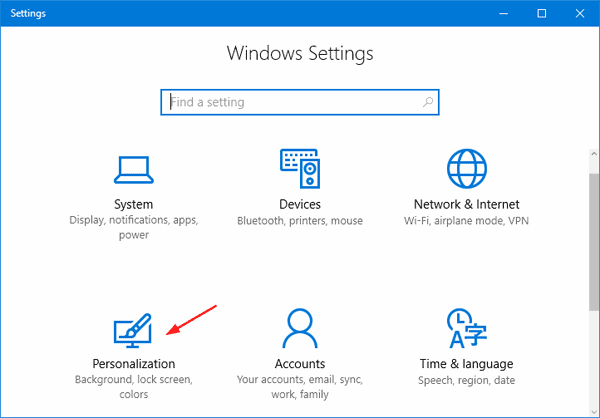 Click on the Taskbar option present in the left pane. Here click on the "Select which icons appear on the taskbar" link.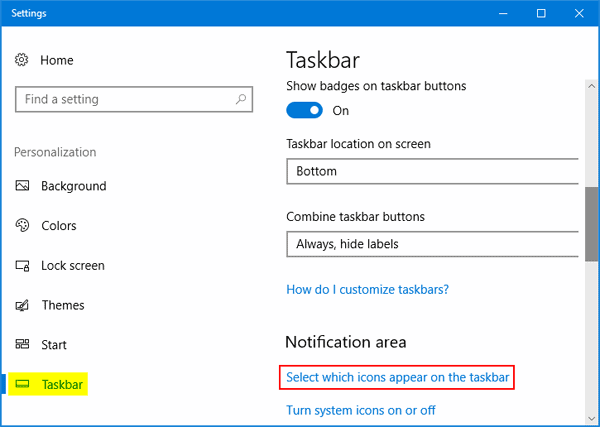 Here you will see multiple apps, and you can decide which apps appear in the taskbar.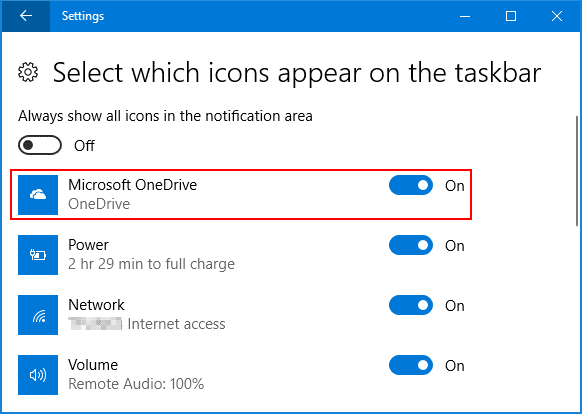 Scroll down and find OneDrive and enable it so that it is visible when it is active and running.
Step 2: Set Automatic sign in for OneDrive
In many scenarios, if you don't set OneDrive to run automatically, then it will not run, and as a result, you won't see any icon in the taskbar. Here are the steps for automatic sign-in for OneDrive.
Open the OneDrive app, so its icon is visible in the taskbar. Right-click on it and click on the Settings option.
A new dialogue box will appear. Here go to the security tab and check the "Start OneDrive automatically when I sign in to Windows" option.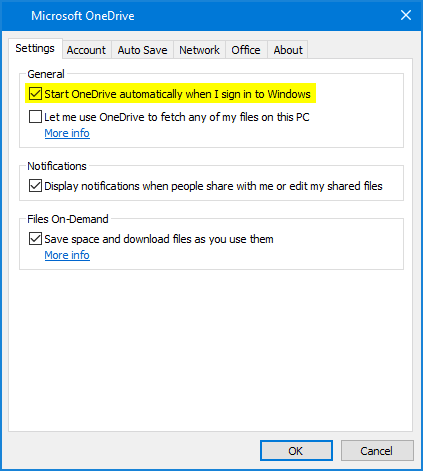 Click on Ok, and all the settings will be saved.
In case the problem is not solved, then the best way to fix this issue is by reinstalling the app itself. So go to Windows settings and uninstall OneDrive. After successful uninstallation, install it again from Windows Store and sign in with your account.
Conclusion
Apps icons on the Windows taskbar is a great feature to track what apps are running and functioning. If any app is not visible, then it probably means it is not running. OneDrive is always running as default, and with the above steps, you can ensure that the icon is visible and not missing from the Windows Taskbar.