Here in this article, we will cover the solutions how to fix the screen flickering issue on Xiaomi Poco F1.
Screen flickering is a very daunting situation for every smartphone lover. It is even worst than a very bad nightmare experience. There are certain reasons for this problem to declare its presence and you might have no idea but the fact is it can be due to software, hardware, or an AP-related issue. When it comes to Xiaomi Poco F1, a few users have reported this issue. To know how to fix Xiaomi Poco F1 with screen flickering issue, just continue reading this post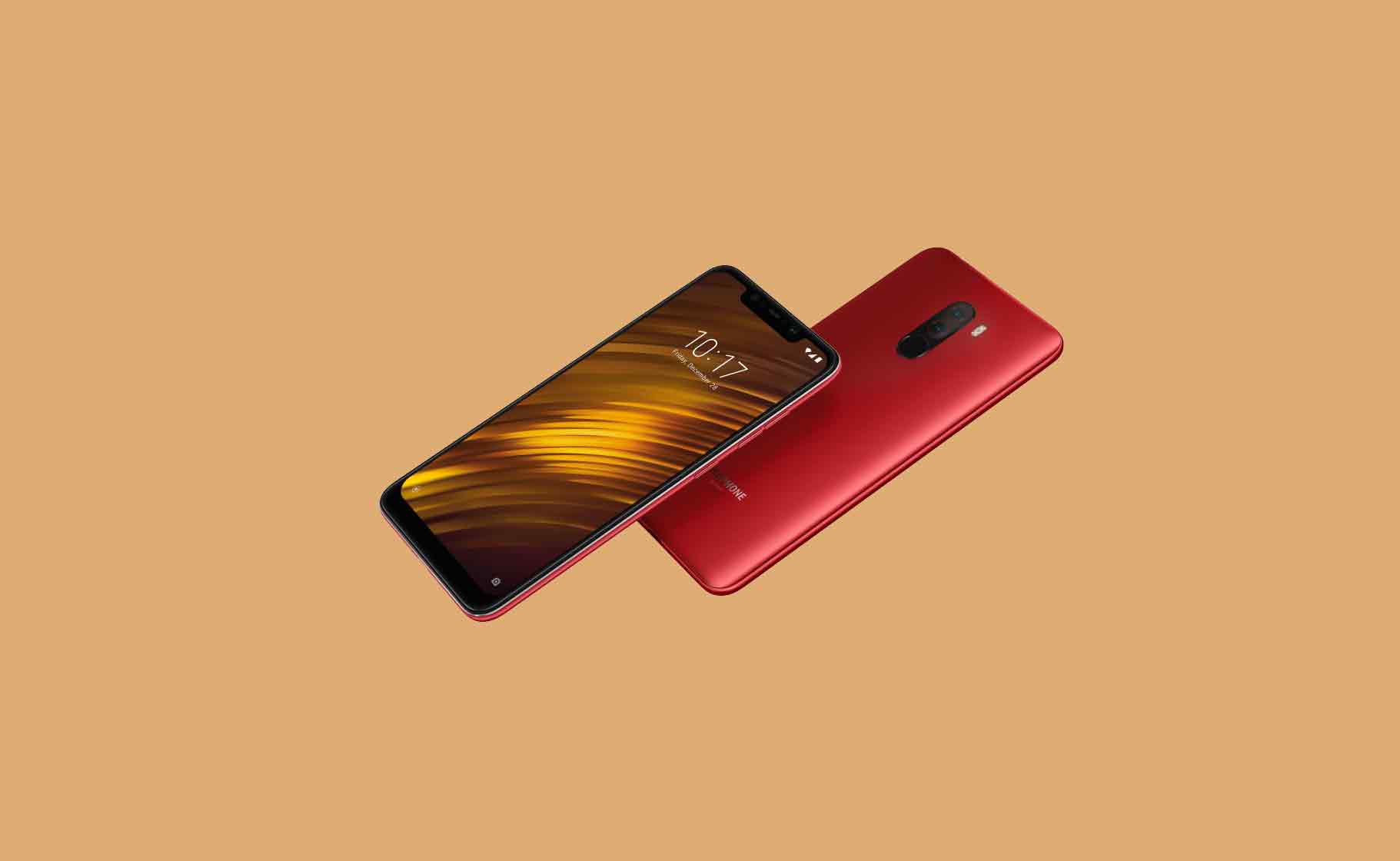 The various methods have been discussed in this post to simply help you avoid this problem in the simplest possible manner. Before you go with them, make sure your device is not facing any other problem at the same time. This is important to pay attention to in order to avoid the problem of being transformed to the next level which can be very daunting for you.
Forced Reboot to fix Poco F1 with screen flickering issue

First of all, you need to pay attention to know the exact reason for the screen flickering issue on your device. If it is due to an apparent reason, there are chances of physical damage. To avoid the problem in such a case, you need to pay attention to the following factors.
First of all, simply reboot you're Xiaomi Poco F1 to understand the issue. Sometimes the problems are not as serious as they reflect them and can be gone with a simple reboot. To make the reboot effective, it's better to perform a forced reboot. This actually drains the current stores in the components that can be the reason why they are not working. Probably you will get a favorable fortune in this matter. To perform it simply, pay attention to the following.
Press the power key and Volume down button together.
You may need to hold them for approximately 10 seconds or for the time until the phone reboot itself
See if the problem is there in the safe mode also
As already mentioned, the apps installed in your Xiaomi Poco F1 can also be the reason for this problem. Third-party apps are the major trouble creators in most cases. If you simply choose to reboot your device in the safe mode, the third-party apps will get disabled and there are chances too that the screen flickering problem on Xiaomi Poco F1 would be gone. Below are the instructions to boot your device in safe mode.
Follow this instruction on how to boot your Xiaomi Poco F1 into safe mode.
If the device works perfectly now, probably the problems were due to an app installed on your device. To know which app is actually causing the same, start uninstalling them from the recently installed ones.
Hard Reset to fix Xiaomi Poco F1 with screen flickering issue

Hard reset is another option you can consider to keep up the pace simply in this matter. As it will delete the data from your device, it is suggested to you to take the backup of everything before you proceed with it.
Follow the instruction on how to perform a hard reset on this device.
Delete System Caches to fix Xiaomi Poco F1 with screen flickering issue
In case the screen flickering problem in your Poco F1 appears after a firmware update, there are strong chances that the caches might have corrupted. To delete the cache simply and without worrying about anything, here are the steps to help you.
Follow the instruction on how to wipe the system cache partition on Poco F1.
In case the problem is still there, probably you need to visit an authorized repair center for Xiaomi smartphones around you. There are chances that you may get the replacement of your device depending on the nature and exact cause of the problem.