We have found that many Poco phone users reported in various forums and community websites that their phone got stuck at the black screen or Black Screen of Death. A Black Screen of Death can prove to be more difficult to resolve as it doesn't display an error message. If you are too facing a similar issue with your Poco X2 then follow this troubleshooting article to fix when Poco X2 Black Screen of Death or Screen Not Working issue.
Android is an open-source operating system, has created different capabilities that make each brand unique with outstanding features. Poco has proven that they dominate them with a world of smartphones. However, even smartphones have weaknesses too and Samsung isn't free of it. The Poco black screen of death has affected many of the Poco users and they have experienced different signs and symptoms before their smartphones completely gave up and died.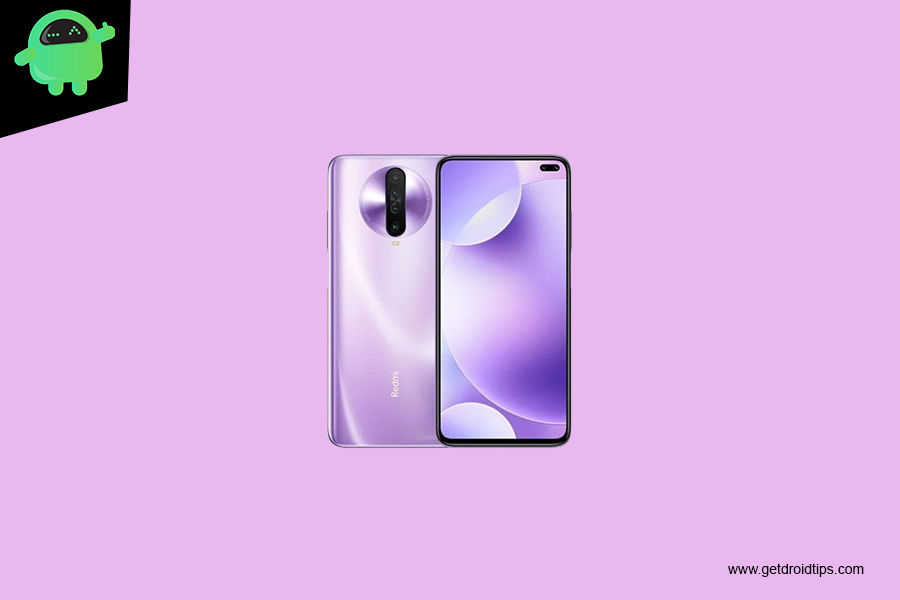 Possible Reasons Behind This Issue
This scenario is common with many Android mobile users and they always hunt for solutions to get rid of this Android black screen problem. Here are some more situations that can assure you that you are facing the Android black screen of death.
The light of the phone is blinking but the device is not responding.
The phone is hanging and freezing very frequently.
The mobile is rebooting and crashing more often and the battery is draining a lot faster.
Phone restarts on its own.
Why Black Death of Screen
Improper applications: Users might install some incompatible applications or Apps with viruses or bugs.
Impertinent charging: If you keep a mobile phone charged for long after it is fully charged, the device will also be damaged.
Unusable battery or charger: Your device will not be able to be charged when the charger or battery you used is too old or incompatible.
App caches: The applications you used might leave too many caches on the device, which would interrupt the running of the Android phone.
If your Android phone is experiencing one of the above situations, then it is likely that you will encounter a black screen of death Android problem. But you don't need to worry too much. Below we have listed a few methods to help you solve the problem of the black screen of Android phones.
Fix Poco X2 Black Screen of Death
Check for Physical(Hardware) Damage
The most common reason why a smartphone screen suddenly stops working is hardware damage. If Poco X2 Black Screen issue happens after dropping the phone or after hitting it with a hard object, there may be bad hardware behind the trouble. If the screen is cracked but it appears to be working when you apply pressure on it or in some portions, there may be a chance to salvage your data from the device. If the digitizer is broken but remains generally functional, you may still be able to use the screen with some limitations.
Screen replacement is the only permanent fix for a physically damaged or cracked screen. However, if you don't want to send the phone in for repair right away and plan to, say, create a backup first, then you can try to see if the display is still functional.
Charge device
If there's no clear sign of physical damage and you are positive that the phone was never dropped or broken, it may have simply run out of battery power. Charge it up and see what happens.
And after charge, try to recalibrate the operating system so that it gets accurate battery level readings, do the following:
Drain the battery completely. This means using your device until it powers down by its own and the battery level reads 0%.
Charge the phone until it reaches 100%. Be sure to use original charging equipment for your device and let it charge up completely. Do not unplug your device for at least two more hours and also don't use it while charging.
After the elapsed time, unplug your device.
Restart the device.
Use your phone until it completely runs out of power again.
Repeat the above steps.
Simple Reboot or Forced Reboot
Well, I think you already know how to restart your phone. So just restart the device and see whether it solves the issue or not. Restarting a device is always an ultimate solution for any issue. Not only Poco but this applies to every electronic device. I used to tell my mom to restart her device if she faces any issue with her smartphone.
Well if you still need to know how to restart then, here is it: Press your phone's power button. On the screen, tap Restart.
The other way of the reboot is as follows:
Press and hold the volume down button first and don't let go.

Press and hold the power key while holding down the volume down button.

Keep both keys held down for 15 seconds or more.
If this doesn't work then head to the next method. Rebooting your device regularly at least once every week can be beneficial.
Try to Troubleshoot apps in Safe Mode
In case you don't know what is safe mode, in safe mode, the system temporarily disable all third-party applications you installed on your device. By doing this we can figure out which app is occurring the problem. Follow the below step to turn Safe Mode on:
Your device must be powered on.
Press the power button on the phone.
When the power off, restart, airplane mode, wifi mode, etc. menu will be displayed, release the power button.
Now, long-press the Power OFF word on the screen.
Keep pressing this word until the Android Safe Mode message is being displayed on your phone.
Select to reboot into Android Safe Mode.
When done, a dedicated Safe Mode watermark will be displayed on your smartphone
Observe the phone and check for the problem.
After figuring out the apps which are creating the problem, follow the below steps to uninstall it(if required):
Open 'Settings' from either the Quick Nav menu or the launcher.
Scroll Down and Tap 'Apps'.
Now, tap on 'Manage Apps'
If you're looking for a system or default app, tap on More settings at the upper right (three-dot icon).
Tap 'Show All Apps'.
Find and tap the appropriate app.
Tap Uninstall.
Tap OK to confirm.
Clear Cache from Recovery Mode
In case you don't know what is recovery, the first thing the bootloader rings up is the recovery. Recovery Mode refers to a special bootable partition, which contains a recovery application installed in it. And you can fix some problems with your phone. Follow the steps to clear cache from recovery mode:
Turn off your phone.
Now Press and hold Volume UP key + Power Key on your Poco device simultaneously for a while
Once you see the Poco logo, you can release the button.
The phone is now booted in recovery mode
Use Volume keys to navigate to the Wipe cache partition option
To confirm, you can use the Power button.
Restart your phone
Factory Reset
Disclaimer
Factory reset will delete everything, so you want to make sure that you create a copy of your data such as photos, videos, documents, texts, etc. ahead of time.
Open 'Settings' from either the Quick Nav menu or the launcher.

Scroll Down and Tap 'My Device'.

Now again scroll down and tap 'Backup & Reset'.

Now finally scroll till the end and tap 'Erase all data (Factory Reset)'.

Now, tap on the 'Delete all data' button that is located at the center bottom of the screen.

Now, it will ask for your lock screen password, confirm it.

Again it will ask your Mi account password.

Enter the password and tap the Ok button.
From Recovery:
Turn off the device

Press and hold Volume Up key + Power Key

Release Power key when POCO logo appears but keep pressing Volume Up key

Release Volume Up key when Mi-Recovery Appears

Use Volume keys to select and Power key to confirm

Select Wipe Data and press power key to confirm

Select wipe all data and press power key to confirm

Select Confirm press power key to confirm

Select "back to main menu" by press power key

Select Reboot and press power key to confirm

Select Reboot to System and press the power key to confirm.
Conclusion
That was it, this was the easiest way to Fix Poco X2 Black Screen of Death or Screen Not Working Issue. Follow them carefully to get benefits of the feature in your Poco X2. Are you facing any problems and issues with your Poco X2? Then there is nothing to worry about, we have an article dedicated to Poco X2's issues and guides. Here is the Poco X2 Troubleshooting Guide. Although it's rare, some cases of the issues on Poco devices may have bad hardware as the origin. If a factory reset won't help in fixing your issue, visit your local Mi Store or Service Center so a qualified technician can examine the hardware. If needed, they may send it in for repair or replacement.
Do you own a Poco Device, or any Android device and need these types of simple tutorials? Then stay tunned to GetDroidTips' Android Tips & Tricks column because many simple tutorials for Poco are coming soon.

If you have any queries regarding this, the comment section always available for you.