As the name suggests, Red Dead Online is an online multiplayer action-adventure game as the online version of Red Dead Redemption 2. It's developed and published by Rockstar Games and available for PlayStation 4, Xbox One, Microsoft Windows, Google Stadia platforms. Now, some of the Red Dead Online gamers have reported that after the 1.12 patch update, the game showing an unexpected error. Here we've shared the troubleshooting steps on How to Fix Red Dead Online Error 0x20010006.
A couple of months ago, the Red Dead Online gamers have started signing a petition to Change.org platform that will ask Rockstar Games to fix the server errors in Red Dead Online. Now, talking about the error briefly, the Error: 0x20010006 comes out with a notice that you have been disconnected from Red Dead Online due to a fault on Rockstar game services. Therefore, players are constantly losing game progress and objects with XP earnings as well.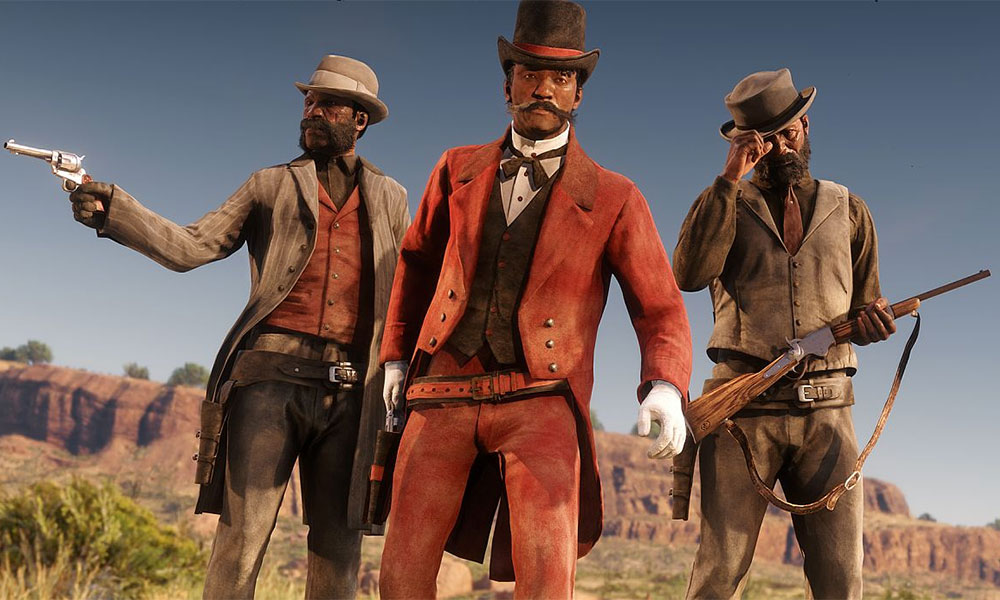 How to Fix Red Dead Online Error 0x20010006
There are a couple of simple troubleshooting steps available that you should have to follow in order to fix this error 0x20010006 in the Red Dead Online game. So, without wasting any more time, let's jump into it.
1. Relaunch the Red Dead Online
Whether you agree or not, it's one of the most important and easiest tasks whenever your game crashes or is stuck at the loading screen or even if you experience error code, make sure to reload or relaunch the game completely. It's also recommended to reboot your console or computer to clear any glitch (if any).
2. Change DNS
For Windows:
Go to the Control Panel > Network and Internet > Network and Sharing Center > Change adapter settings.
Right-click on the network connection > Select Properties.
Now, select Internet Protocol Version 4 (TCIP/IPv4) in the list > Click on Properties.
Select Use the following DNS server addresses > Enter the Preferred & Alternate DNS Server addresses > Click on OK.

Similarly, you can set a custom DNS server for IPv6 connections using Internet Protocol Version 6 (TCIP/IPv6) > Click on Properties > Enter the IPv6 addresses > Click on OK.
For Router:
Just log in to your connected Router page from the web browser.
Go to WAN > Enter your preferred DNS Server addresses > Save changes.
Once done, reboot your router and check running the Red Dead Online game.
3. Update Graphics Drivers:
For the Nvidia graphics card users, updating the GeForce Experience app on their PC will be required from the Nvidia official site here.
Whereas, if you're using the AMD graphics card on your system, then check out the latest AMD Drivers from here.
4. Disable Antivirus Software
Make sure to disable or deactivate the Antivirus software on your Windows PC/Laptop if installed. Once disabled, restart your computer and check the game again whether it's working or not.
5. Use A VPN Service
Additionally, you can install any VPN software on your computer and try running the service in another location to check for the issue properly. Some times, due to the location or region restrictions, games may not run smoothly or getting errors.
6. Use Mobile Data
If in case, you've tried all the above-mentioned methods, then you should try mobile data as well. Some times the ISP (Internet Service Provider) can also cause this type of issue.
7. Update Firmware of Router
Make sure to check the firmware update of your Wi-Fi Router after logging into the Router page. Most importantly, if you're using the same router for more than a year and didn't update firmware yet, you should check it first.
8. Change the Router
Some times the older Wi-Fi Router or internally damaged or even outdated Router can cause poor signaling or poor upload/download speed. So, it can be another reason for network error or other errors to any online game on your PC. However, if you've any issues with your router, you can notice connection drop or network issues by yourself.
That's it, guys. We hope this troubleshooting guide was useful to you. If you've any queries, let us know in the comments below.