The Power button of any phone is one of the most used buttons on a smartphone. The button which primarily helps you to lock your screen or turn it off completely also helps in rebooting the phone. A situation where the Power button on your phone does not work can cause a lot of inconveniences. Here are some tips that can help you to fix Xiaomi Redmi Note Power Button issue.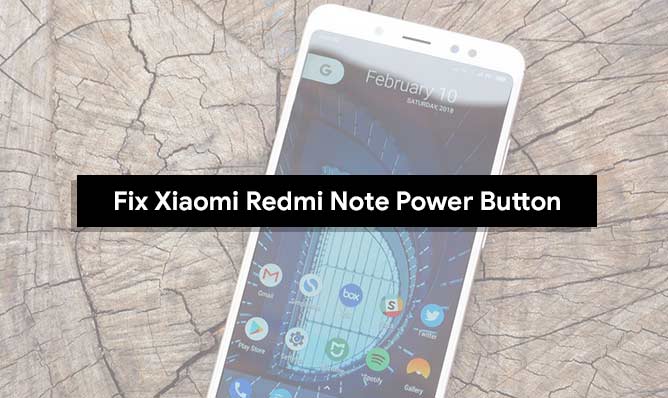 Steps To Fix Xiaomi Redmi Note Power Button Issue
The first one would be the simple task of turning off your phone completely and turning it on. In a majority of the cases, the Power button will start to function after this.
If the tip mentioned above does not help, you will have to go to the Settings on your phone, choose About and then the System Update option. From the screen that then appears, you should choose the icon represented as '…'. You can choose the 'reboot to recovery mode' option. The problem is likely to be solved by rebooting.
3. As a temporary relief, you can use the volume button for the purpose of locking the screen. For this, you will have to go to the phone's Settings and then choose Additional Settings. Now choose Buttons and enable the 'wake with the volume buttons' option. You can now use the Volume Up/Down buttons for awakening the display of your phone. For the purpose of locking the screen, first go to Menu and choose Widgets. Then choose and drag the Shortcut to Screen Lock to your home screen.
In a majority of cases, if the Power button stops functioning, it is likely to be a hardware problem. In such a situation the best way will be to visit your authorized customer service representative. You can also check the functioning of the button by going to Settings, then About phone and then tap on 'Kernal version' a few times. You should then go into engineering mode and you can check the working of every button there.