Roomba is easy to use, but it is also prone to errors. The robot is designed to run only in its optimum conditions, and if anything is out of order, it will show an error message. The Error 14 or 1-4 on Roomba, in particular, is common when the bin of the unit is not closing properly.
The bin may not close due to hardware defects related to the contacts of the bin. When this happens, the error 14 or 1-4 shows up, meaning Roomba is not detecting an installed Bin. Without detecting the Bin, the Roomba won't initiate the cleaning process. Hence, here in this article, we will look at all the possible solutions for it. So without any further ado, let's get into it.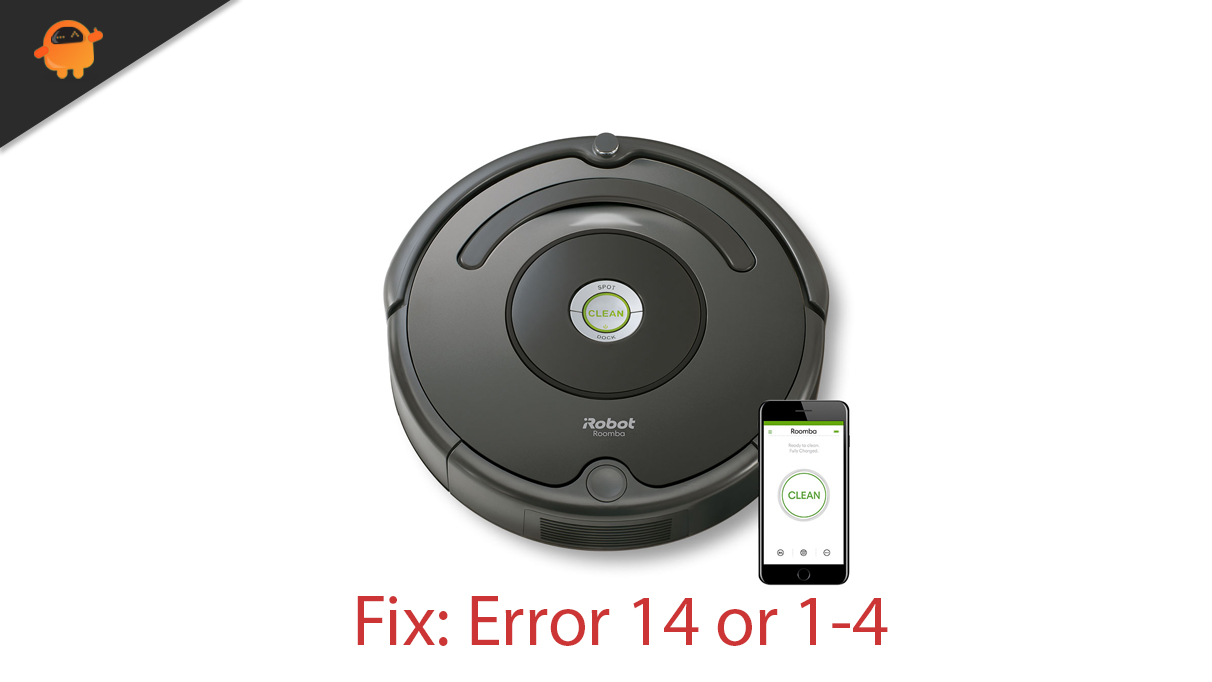 How to Fix Error 14 or 1-4 on Roomba?
You should be able to fix this error simply by properly cleaning the robot entirely. Since this error is related to the bin of the unit, you should ensure that it is connected to your unit properly.
Clean the Roomba Robot:
Flip the dust bin over.
Unscrew the screws that are located at the bottom of the bin. It is usually 4 to 6 screws.
Disassemble the bin unit completely and start the cleaning process. You can use a blow dryer at a very high pace to provide a strong air blow, for starters. This will clean out any dust or debris that is stuck near the fan area.
Use a q-tip to clean the fan at the end properly.
Also, clear out the vent at the back of the bin and the vacuum hole.
Once all this cleaning is done, move the fan in the bin using any means necessary before assembling everything. If the fan moves or rotates freely without any issues, you are good to go. Assemble the unit again and try turning it on again.
If you still have error 14, try the next solution.
Other Workarounds:
Firstly, try removing then reinserting the battery of the Roomba robot. That will clear out any saved changes on the robot. If any software defect is causing the issue, this should clear that out.
Secondly, ensure that the dust bin is properly and firmly closed and nothing is sticking out anywhere. If necessary, you can use a material like aluminum to put everything in place.
So these are all the solutions you can try to fix the 14 or 1-4 Error on Roomba. If you have any questions or queries about this article, comment below, and we will get back to you. Also, be sure to check out our other articles on iPhone tips and tricks, Android tips and tricks, PC tips and tricks, and much more for more useful information.