While the device communicated to the Dexcom app using Bluetooth, you may experience some issues and errors on the companion application. Many people started reporting one such issue is the Server Error that pops out when using the application. So in this article, we are going to explain how you can fix the server error on your Dexcom app for your Android as well as the iOS device.
Dexcom application is a companion application available for the Dexcom G6 CGM device. CGM stands for continuous glucose monitoring, and Dexcom is a well-known provider of such systems that could continuously track your blood glucose level. The unit comes with a sensor, a transmitter to transfer the data read from the sensor to your compatible smart device. Since the app is very complicated, there might be times where you will see server errors on Dexcom App for both iOS and Android versions. Here is how you can fix them on your own.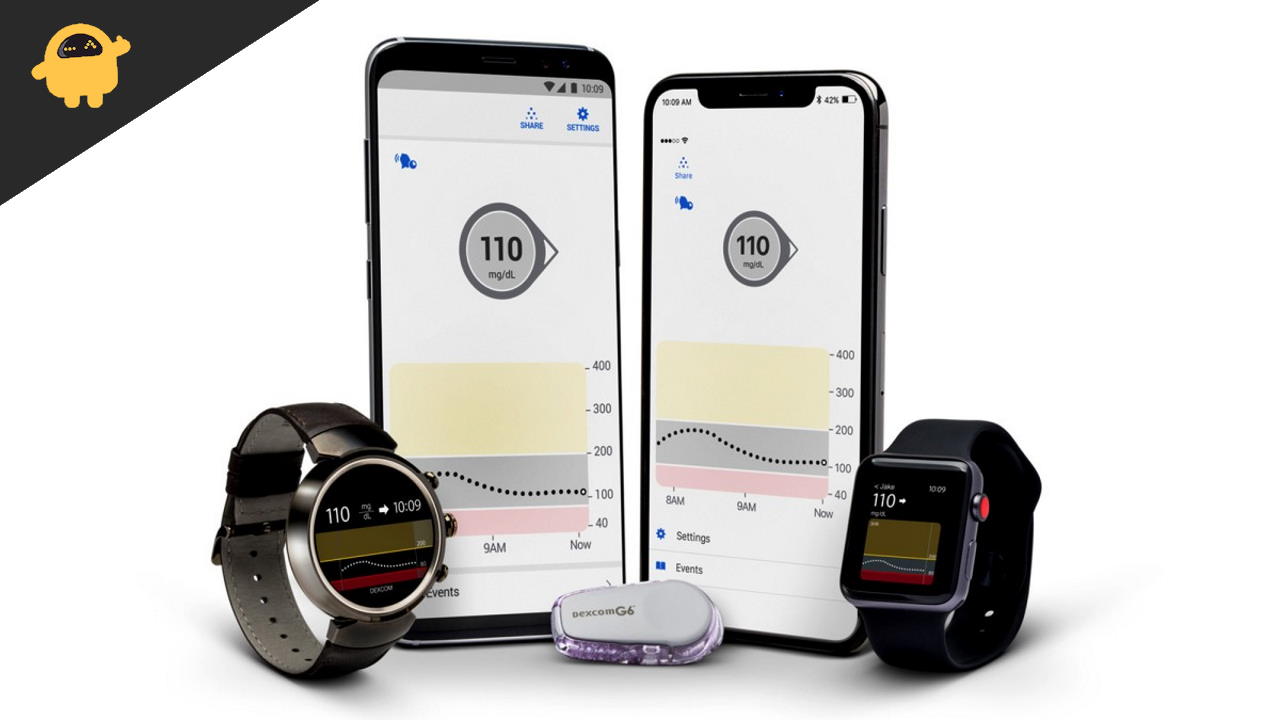 How To Fix Server Error on Dexcom App (iOS and Android)
Since Dexcom uses Bluetooth as a means of communication between the app and the tracker device, please make sure that both these devices are in a required range. Most Bluetooth devices can operate best within 2 meters of range. Also, make sure that your device's Bluetooth is working and connected to the Dexcom device. Down below are few more methods to troubleshoot the problem.
While connecting the Dexcom app with the tracker, make sure that the tracker is charged and working with Bluetooth services marked as active. If the profile of the Bluetooth device is removed, in such a case, make sure to pair the app and the tracker devices to ensure proper app usage.
Method 1: Turn on then turn off Airplane mode
If you are facing network issues, then you might also face the Server Error on Dexcom App. One of the easiest and quite effective fixes for this issue is turning on Airplane mode and then turning it back off. By doing so, your network gets refreshed, and you will connect to the nearest cell tower.
For android, you should be able to find the options in the Quick tile settings, and for iOS, you will find it in the Control center. Pull down your Quick settings tile and turn on Airplane mode. Then wait for few seconds and then turn it back off. This trick should work if you were facing any network-related issues. If that doesn't work, try rebooting your phone; this should solve your issue of any random freezes.
Method 2: Try Using a fast Wi-fi connection
If your phone's mobile data is down, then you will face the annoying Server error in the Dexcom app. So if you think you're mobile data is very slow, and that might be causing the issue, then it is a good idea to try connecting to a fast wifi network. If you are able to connect to the server without any issue using the Wifi network, then you should get your mobile data fixed. You may contact the service provider explaining the issue you are facing.
Method 3: Update your Dexcom application
This server error could also occur when you are running an outdated version of the Dexcom application. At this point, you have to update the application either through the play store if you are using an Android device or through the app store if you are using an iOS device. Either way, you have to check if there are any updates for your Dexcom application.
For Android:
Open the play store and click on your profile icon.
Now select Manage apps and devices to see the list of installed applications.
Click on Updates available and click on the update icon near the Dexcom app if it's available.
It is also a good idea to update all other apps in case if there are any dependencies.
For iOS:
Long press on the Apps store icon and select updates.
Search for your app and click on update.
Alternatively, click on Update all to download and install all available updates to all of your apps.
Note: It is a good idea to connect your phone to a wi-fi network to avoid any network charges. Because updating all your apps through mobile data will consume a lot of internet data.
Method 4: Re-install your Dexcom application
If nothing else works then, you can simply uninstall and reinstall the Dexcom application. To do so,
Open the play store. You can search for the Dexcom app.
Now, click on the result and click on uninstall.
Wait for the application to be uninstalled.
Once the application is uninstalled, install it again by clicking on the Install icon.
For iOS, this step is the same, except you have to open the apps store.
Method 5: Update your Android or iOS version
If you have done all the steps and you are still facing the issue, then chances are you are running an older or unsupported android or iOS version. To overcome this, you have to check for system updates from your Android or iOS device.
Open settings and search for Updates.
Now from the results, open system updates and tap on check for update.
This will check for any system updates. If there are any, you should be able to download and install them.
After you have updated your Android or iOS system, check if you are still facing the issue.
Conclusion
As you can see, fixing the server error in the Dexcom application on your Android or iOS device is very easy. If you are still facing the issue even after performing all the above-mentioned steps, then you should consider contacting technical support for the Dexcom application. You should be able to get the contact information either from the About section in the play store/app store or with the Dexcom product manual that came with the actual product.