The Elder Scrolls V: Skyrim Special Edition is the so much popular open-world role-playing video game, developed by Bethesda Game Studios. Though the game has gained stunning reviews and overwhelming ratings, some of the issues are still present in it. Several players have recently reported that whenever they try to mod the Skyrim SE, the Error 193 appears. Now, this particular issue is occurring to the Windows 7/8.1/10 operating system basically. If you're also one of them, check out this troubleshooting guide to fix it.
According to some of the affected players, there are a couple of reasons behind the error code such as an outdated extraction tool or running the game mods without having admin access. An outdated extraction software can easily corrupt some of the mod files while unzipping and without giving the administrator permission some mod files may not run properly. Now, without wasting any more time, let's get into it.
How to Fix Skyrim SE Error 193
Here we've shared a couple of possible workarounds that should work for you in most cases. However, if in case, none of these methods worked for you, try reinstalling both the game and mod files freshly to resolve the issue.
1. Use 7-Zip to Extract Mods
As per some of the affected players, using an outdated or not so stable extraction tool, some of the mod files may not get extracted properly or even some files may get corrupted/missing. In that scenario, try using a stable and consistent extracting tool like 7-Zip.
First of all, visit the 7-Zip official website and download the tool on your PC. [Make sure to download the latest version always according to your Windows version]
Now, install the tool and restart your PC.
Once restarted, go to the Skyrim SE mod files and right-click on it.
Hover over the 7-Zip and Click on either Extract files… or Extract Here option.
Next, follow the on-screen prompts and complete the extracting process.
Finally, restart your computer again and check if the problem has been fixed or not.
If the error still persists, try the next method.
2. Run Mod Launcher using Admin Access
It's known to most of the PC gamers that without using the admin access prompted by UAC (User Account Control) can cause multiple issues like not running the game or crashing etc. In that case, you should run your Mod Launcher with admin access by right-clicking on it and select Run as administrator.
So, once you've installed your mod properly using the admin access, you should not get the Skyrim SE Error 193 further.
3. Disable Windows Firewall & Defender
Turning off the Windows Defender and Firewall protection temporarily on your PC can fix some of the online gaming-related issues.
Click on Start > Type Control Panel and select it from the search result.
Go to System and Security > Windows Firewall.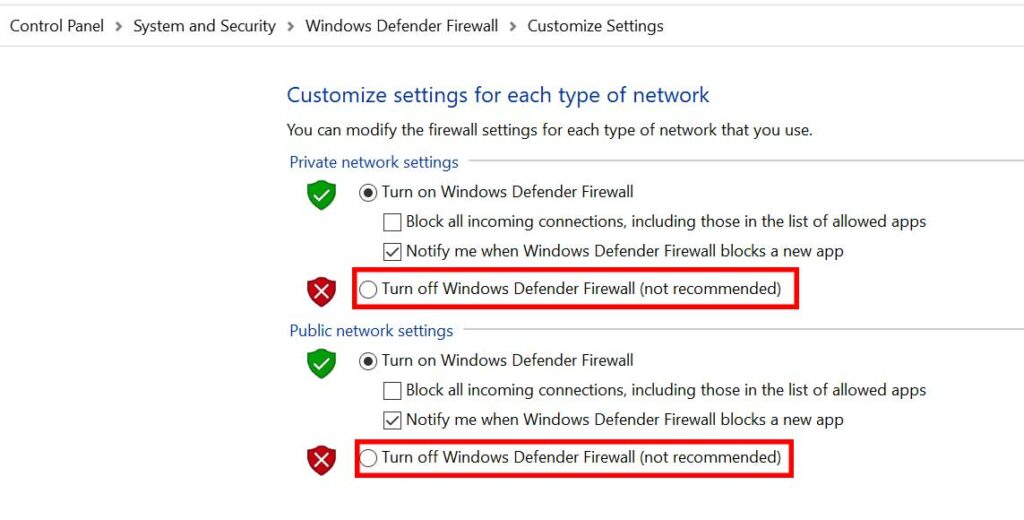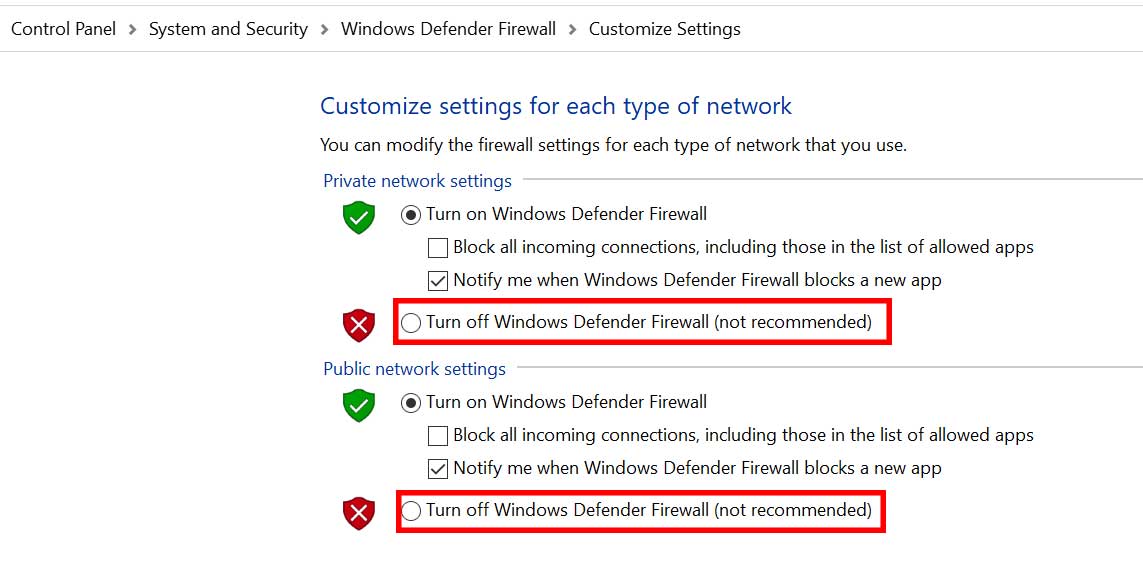 Now, click on Turn Windows Firewall on or off.
Simply click on Turn off Windows Firewall (not recommended) for both the Private and Public network settings.
Finally, restart your system and check for the issue.
We assume you've found this guide helpful. For further queries, let us know in the comment below.