In this guide, we will show you the steps to fix the issue of the T-Mobile OnePlus 9 device taking blurry photos via the stock camera app. There's a lot to cheer about in the latest flagship offerings from OnePlus. A truckload of new features and software optimizations have definitely worked out wonders for it. In the camera department as well, its association with Hasselblad managed to create quite a lot of buzz.
Then its triple rear camera coupled with a single selfie camera is also worthy of praise. Unfortunately, not everyone might echo this statement. There are few concerned users who are reportedly facing the issue of their T-Mobile OnePlus 9 device taking blurry photos via their stock camera app. If you are also getting bugged with this issue, then this guide shall help you out. Follow along for the various fixes.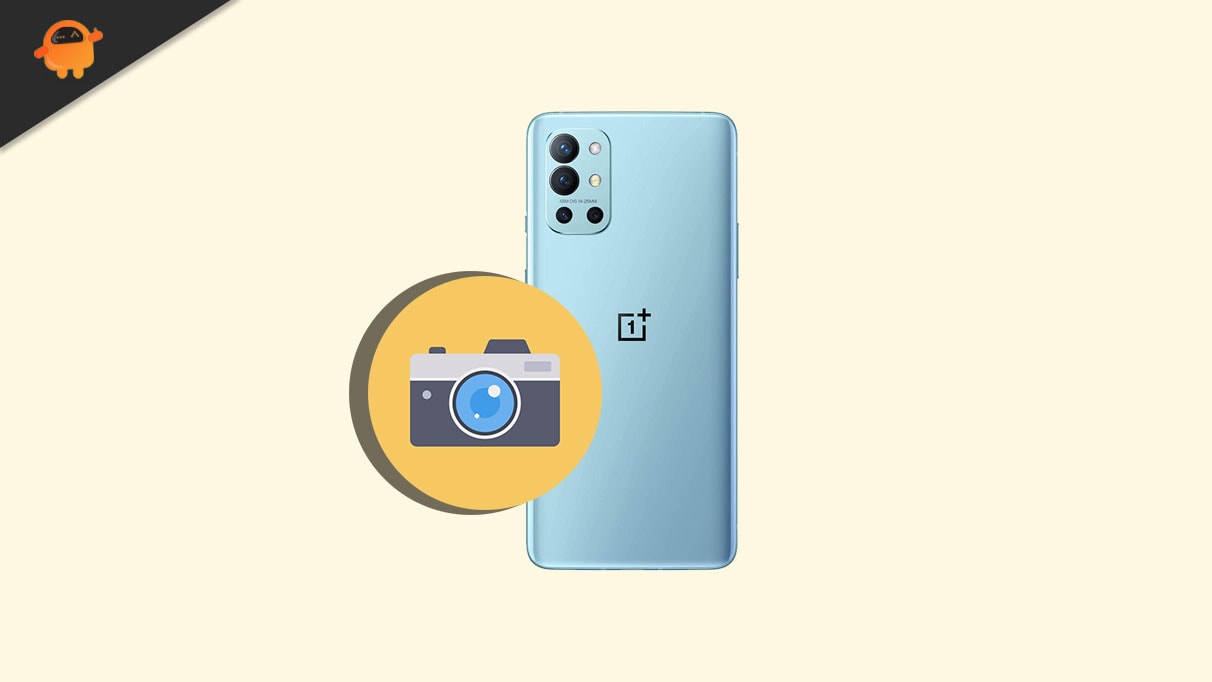 Fix: T-Mobile OnePlus 9 users reporting Blurry Photos in Stock Camera
Do keep in mind that there's no universal fix as such. You would have to try out each of the below-mentioned workarounds until one of them spells out success for you. So keeping this in mind, let's get started.
Clear Camera Lens
As obvious as it may sound, it should be worth a try. So start off by clearing the lens of the camera with a clean cloth. Then try taking a picture and see if it works out.
Force Stop Camera App
If one of the app's background processes faces any issue, then the entire app might have to face its consequences. So the best bet, in such cases, is to start a fresh instance of that app. Here's how to do so for the stock camera app: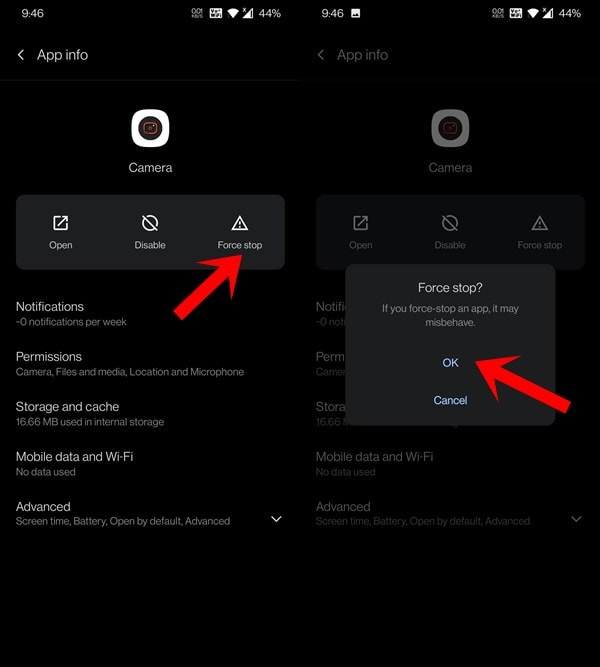 To begin with, head over to the Settings page on your device.
Then go to Apps and Notifications > App Info.
Scroll to the Camera app and select it.
Then tap Force Stop and reply OK in the confirmation dialog box.
Wait for a few seconds and then relaunch the app.
See if it fixes the blurry photos issue on your T-Mobile OnePlus 9 device.
Clear Camera App Data
If a lot of app data and cache files get accrued over the course of time, then it could slow down the entire app. And if the data gets corrupted, then your device could get bugged with various issues. Therefore, you should consider clearing the cache and data files of the stock camera app.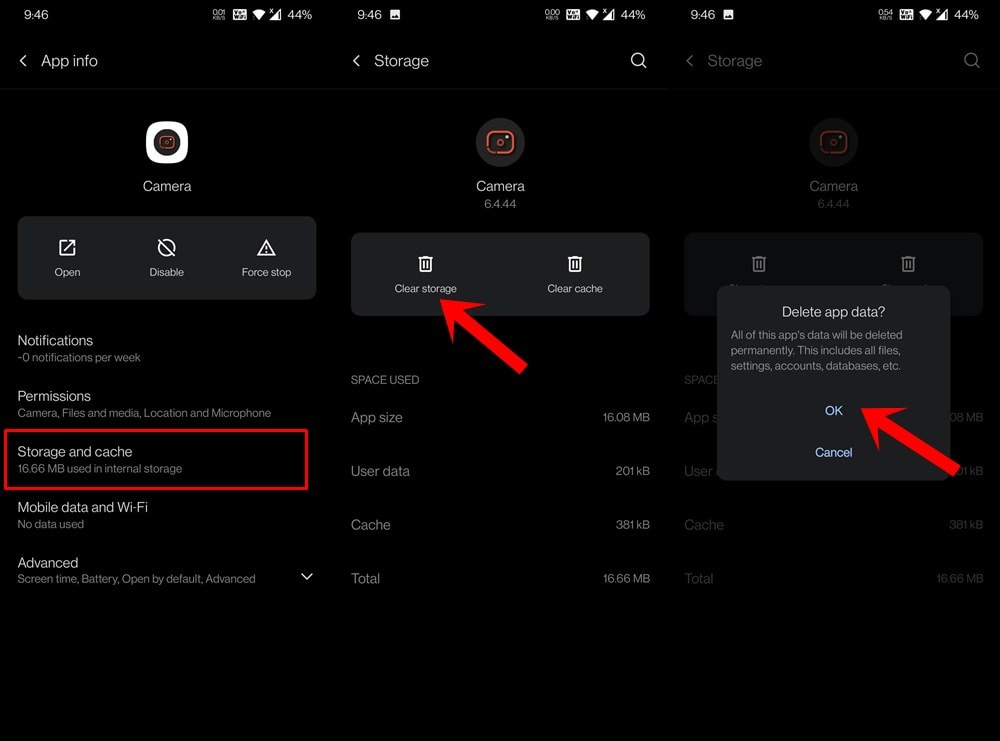 For that, go to Settings > Apps and Notifications.
Then go to App Info and select the Camera app from the list.
Head over to its Storage and Cache section and tap on Clear Storage > OK.
Once the data has been cleared, launch the camera app and verify if the issue has been fixed or not.
Check Pending Updates
If the issue is being widely faced by many users, then the OEM usually releases a patch that fixes this issue. And this patch is accompanied by an OTA update.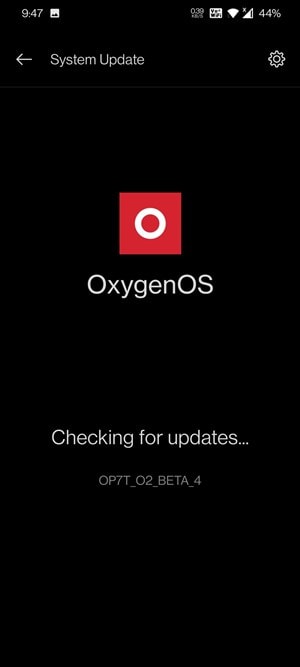 So head over to Settings > System > System Update and if you find a pending update, download and install it right away. Then restart the device and check if it fixes the blurry photos issue on your T-Mobile OnePlus 9.
Try Google Camera
If the stock camera app is causing a few issues, then you may consider switching over to an alternate camera app for the time being. In this regard, the Google Camera app could perfectly fit in the void. So download and install the GCam App onto your device from the linked post and then check the results: Download Google Camera for OnePlus 9 and 9 Pro (Gcam APK)
Reset Device
Well, if the alternate camera app is also giving out blurry photos on your T-Mobile OnePlus 9, then there might be issues with how the system is processing the image. So in those cases, your next course of action should be a factory reset. Do keep in mind that doing so will lead to data loss, so take a device backup beforehand. Once done, proceed with the below steps: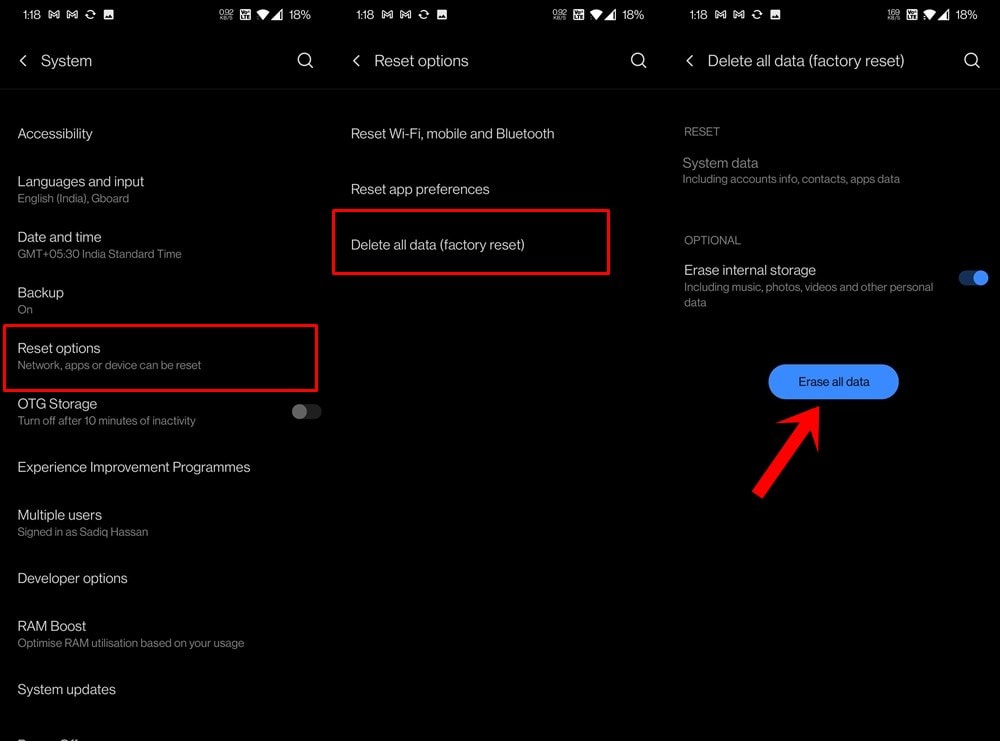 Go to Settings > System page on your device.
Then head over to Reset Options and select Delete all data.
Finally, tap on the Erase all data button and wait for the process to finish.
Once done, restart the device and set it up by signing in with your Google account. Verify if it rectifies the camera issues or not.
Contact Support Team
Even if the resetting doesn't work out for you, then chances are the issue could be attributed to the hardware side. But before directly ending over to the service center, first, consider contacting the OnePlus or T-Mobile support staff and then chalk out the best route forward accordingly.
So with this, we conclude the guide on how to fix the issue of the T-Mobile OnePlus 9 device taking blurry photos via the stock camera app. We have shared a total of fixes. Do let us know in the comments which one spelled out success for you. Rounding off, here are some iPhone Tips and Tricks, PC tips and tricks, and Android Tips and Tricks that you should check out as well.