In this tutorial, we will show you how to fix the Transmit Failed Error Code 1231. Quite a lot of users seem to be facing the aforementioned error. The associated message translates to "PING: transmit failed, error code 1231". While most of the time this issue was linked with Windows Vista users, yet some instances it creeping up in the newer Windows builds are also being reported.
More often than not, the root cause seems to be related to the IP configuration settings or with TCP/IP. As a result, you will then not be able to ping your IP or default gateway after getting bugged with this issue. This inability of your PC to reach a location on the network that is longer accessible needs to be rectified at the earliest. In this regard, this guide will show you the steps to fix the Transmit Failed Error Code 1231.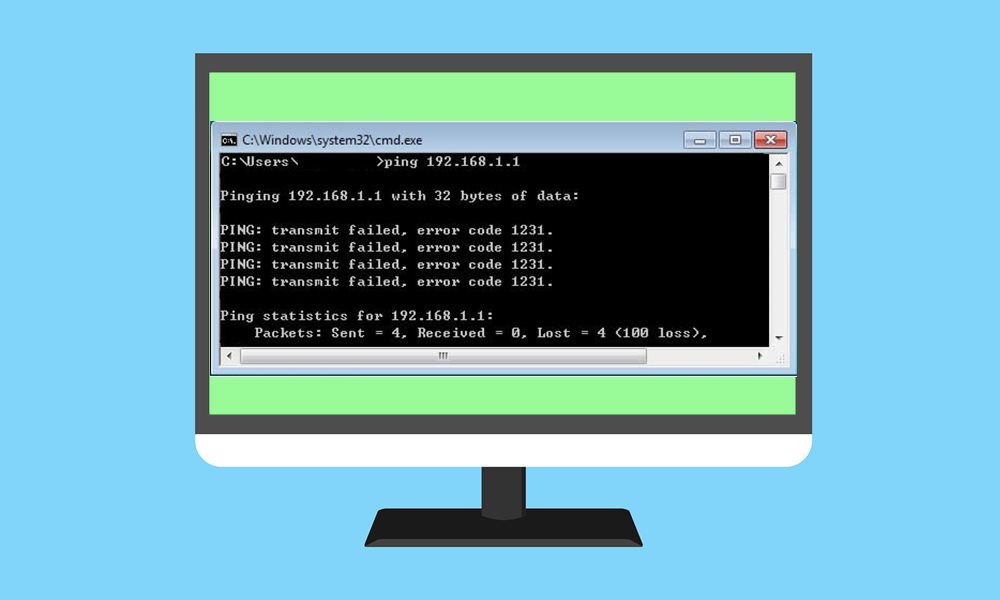 How to Fix Transmit Failed Error Code 1231
There isn't any universal fix for this issue. You will have to try out each of the below-mentioned tweaks until you are able to achieve success. Follow along for the complete instructions.
Fix 1: Switch to a Different Network
To begin with, we would suggest you switch to a different wireless network. You could also share your device internet via Hotspot. Just make sure that the second connection need also be a wireless one. A wired or ethernet connection would do no good to fix the Transmit Failed Error Code 1231. On that note, check if changing the network does any good or not. If you are still facing this issue, then here are some other workarounds that you could try out.
Fix 2: Reset the TCP/IP Stack
You could also try resetting the TCP/IP Stack via the Command prompt window. There are a few bunch of commands that you need to execute via the administrative privileges.
So head over to the Start menu and search for CMD. Select Run as administrator.

Then type in the below command in the CMD window one by one. That is, execute the first command, hit Enter, type in the next one, hit Enter, and so on:

ipconfig /flushdns
nbtstat -R
nbtstat -RR
netsh int reset all
netsh int ip reset
netsh winsock reset

Once that is done, restart your PC and see if it fixes the Transmit Failed Error Code 1231.
Fix 3: Switch to TCP/IPv4
Changing the Protocol Version to TCP/IPv4 from TCP/IPv6 seems to have worked out for a few of the userbase as well. Furthermore, you could consider using the IP addresses of the Google DNS servers. Here are the required instructions:
Use the Windows+I shortcut key combination to launch the Settings menu.
Within that, head over to Network and Internet and select Change Adapter Option.

Then right-click on your network and select Properties.
Select Internet Protocol Version TCP/IPv4 and click Properties.

After this, select Use the following DNS Address. Type in 8.8.8.8 under Preferred DNS and 8.8.4.4 under Alternate DNS.
Once this is done, restart the PC and check if the Transmit Failed Error Code 1231 error has been fixed or not.
Fix 4: Update Network Adapter Drivers
An old or outdated network driver might also lead to a few issues. Therefore, it is recommended that you update the drivers to the latest available versions.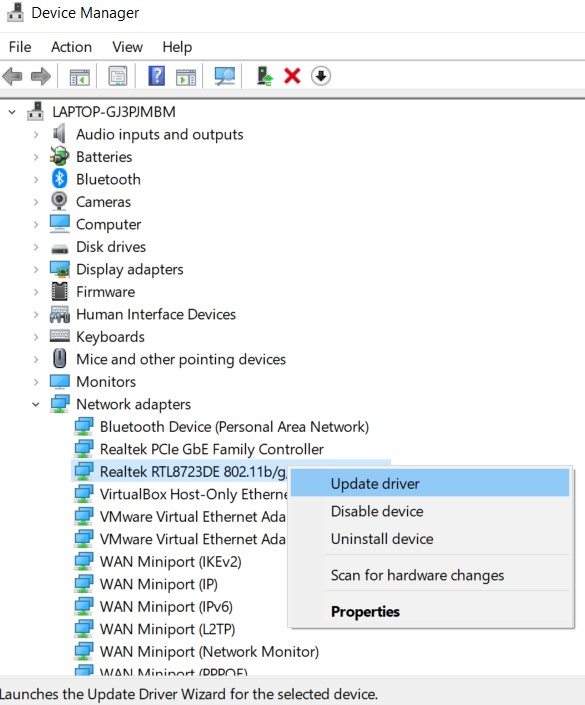 Right-click on the Start menu and search Device Manager.
Within that, expand the Network Adapter menu.
Select the Windows Adapter and right-click it. Then select Update Drivers.
In the next dialog box that appears, select Automatically search for updated drivers. Windows will then search for the latest drivers and will download and install them right away.
Once the installation is complete, restart your PC and see if the Transmit Failed Error Code 1231 error stands rectified or not. If it is still there, then you might consider reinstalling these drivers, as mentioned below.
Fix 5: Reinstall Network Adapter Drivers
Some users have also reported success by uninstalling and then reinstalling these network adapter drivers. The same could be done via the Device Manager as follows:
For that, again head over to Device Manager > Network Adapter and right-click on the Windows Adapter.
Select the Uninstall device option followed by Uninstall in the confirmation dialog box.

After the installation is complete, reboot your device and go to Device Manager.
Now right-click on Network Adapters and select Scan for hardware changes.

Windows will now reinstall the Network drivers and once that is done, restart your PC. Check if it fixes the Transmit Failed Error Code 1231 or not.
Fix 6: System Restore
If everything else fails, then a system restore might be the only way out. Selecting a restore at the point before the issue began should be able to fix this issue. However, do keep in mind that you will have to re-install all the software that you have installed between now and the restore point. If that is fine with you, then here are the required instructions: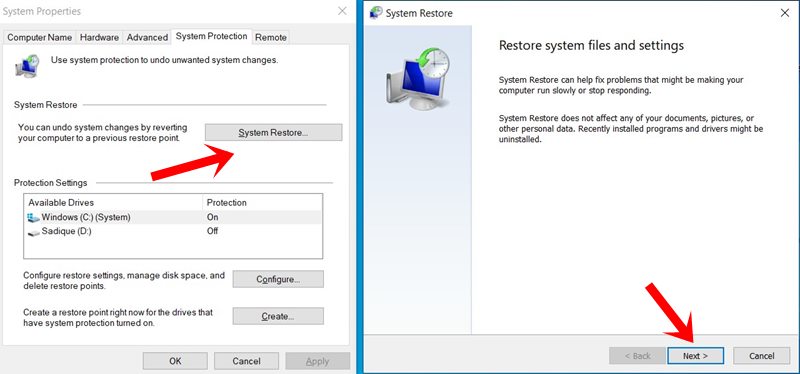 Search for System Restore from the Start menu.
You should then be taken to the System Protection tab of System Properties.
Click on System Restore and then proceed with the on-screen instructions.
Make sure to select a restore before the instance the error has started to occur on your PC.
Once the restore is complete, restart your PC and the issue should now be rectified.
With this, we conclude the guide on how to fix the Transmit Failed Error Code 1231. We have shared six different methods for the same do let us know in the comments which one managed to rectify the issue. Rounding off, here are some iPhone Tips and Tricks, PC tips and tricks, and Android Tips and Trick that you should check out as well.