OnePlus 6T users have received the latest Oxygen OS update this month. However, many users have reported many issues and problems related to wifi connectivity of the device. The company is expected to fix these issues soon but till the time, it is necessary to find temporary solutions.
Wifi not connecting with the router? Is Wifi network going to sleep time to time? Facing issues with Wifi network dropping? Well, today we will help you to fix all these minor wifi issues which users are facing because of the latest OxygenOS update.
The OnePlus 6T is one of best flagship devices to get your hands on in the market. Offering high-end specs at a mid-range price tag, it's hard to complain about it. However, with the latest Oxygen OS update, OnePlus has let down many customers. Users are reporting several wifi issues in mass. These include:
Wifi sleeping while the screen/device goes to sleep
Not able to connect with wifi routers
Not able to turn on wifi
Wifi network dropping issues
Trouble searching for available wifi APN's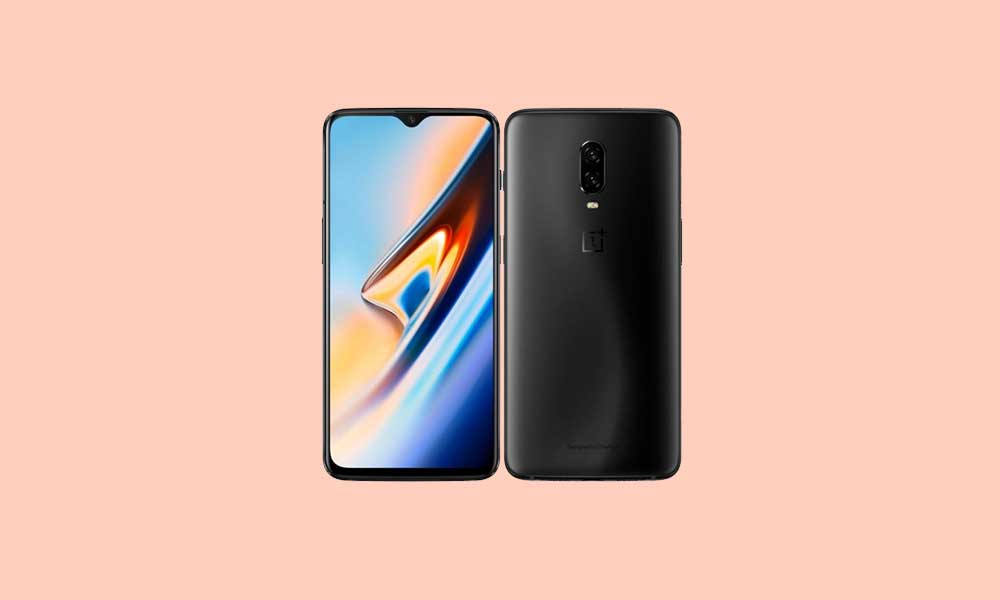 How to fix WiFi issue on OnePlus 6T with latest Oxygen OS update
There are many wifi issues which users are facing after the latest OcygenOS update. It is shocking to see that one of the main component/functions of the modern device – wifi, does not function well on some of the high-end flagship devices. Well, today we will help you to fix these problems by giving you a temporary solution until OnePlus officially releases a wifi patch for the same. Until then, you have to use these solutions given below to fix all wifi problems in OnePlus 6T.
Problem 1: Wifi sleeping while the screen/device goes to sleep
This has been reported by many users that the wifi automatically goes to sleep/disconnects when the device goes to sleep mode. This hinders any app or media downloads and created a problem in delivering push notifications as well.
Also read: WhatsApp Brings Group Call
However, the good news is that this issue is arising because of the default wifi settings in wifi settings. Users need to turn on the option "Keep WiFi on during Sleep" in the settings menu to fix this issue. This can be easily done by following the steps below:
Go to the Settings app by pressing the settings button
Navigate to Settings > Wifi > Wifi Preferences > advanced
Click on "Keep WiFi on during sleep" option
Change it to "always"
Problem 2: Not able to connect with wifi routers
Many users have reported that they are not able to connect with wifi routers. The process of connecting stops at "Obtaining IP address" stage and fails after few minutes. This issue can be resolved quickly after forgetting and reconnecting the wifi APN again. Follow the steps below to forget a wifi network:
Go to the Settings app by pressing the settings button
Navigate to Settings > Wifi
Tap on wifi network name (which you are trying to connect)
click on forget button and confirm the action
After this, simply turn off the wifi and turn it on again. Then try to connect to the wifi network by entering the password for the same.
Problem 3: Not able to turn on wifi
A large no. of users have reported a common bug where they are not able to turn on or off the wifi settings. The wifi setting toggle simply becomes irresponsive to user touches. So as a result, the user can not use wifi properly. The good part is that you can easily fix this by rebooting your device. Yes, a simple reboot will fix this issue!
Also read: Samsung Galaxy A9 Star has a waterproof or splash proof protection?
Problem 4: Wifi network dropping issues
Wifi dropping is one of the common issues in Android smartphones but these are rarely seen on flagship devices like OnePlus 6T because they use the best hardware possible. Now there can be multiple reasons why wifi network could be dropping and they are:
Maybe the user is standing too far from the router, come closer and try again
Maybe the phone wifi settings are set to power saving mode which drops the wifi network when not in use to save battery power
Now, these can be fixed by factory resetting wifi settings. Follow these steps to factory reset wifi settings:
Note: It will reset all network settings including Wi-Fi, mobile, and Bluetooth in your OnePlus 6T with Latest Oxygen OS update.
Also read: Vivo Y95 with waterdrop notch launched in India
Go to the Settings app by pressing the settings button
Navigate to Network & Internet
Tap on the three vertical dots
Click on Reset Wifi, Mobile and Bluetooth
Tap on Reset settings and then confirm it
Wait for the process to finish
I have tried everything, still, my wifi is not working?
Well, I'm sorry to hear so, but don't worry! We still have one final solution/fix for all your wifi issues in OnePlus 6T after Oxygen OS update. You can easily fix these wifi settings by clearing data and cache from your device using the built-in recovery system. To do so follow the steps below:
Note: Please make sure to follow all the steps carefully. Wiping cache and data from recovery is a bit technical and complicated if you haven't done this before. We take no liability or responsibility if you break/malfunction your device in the process.
Turn your OnePlus 6T off by pressing the power button and selecting shut down
Press and hold the Volume Up, Power and Home buttons at the same time until the Android logo shows up and the phone vibrates
Use the volume buttons to scroll down to highlight Wipe Cache Partition
Use the power button to select wipe cache partition
Scroll to reboot the system and press the power button
Wait for your device to reboot
Conclusion:
It is sad to see that OnePlus has been so careless in providing the update with wifi issues. We hope that OnePlus will soon release a patch for the same. However, with all the above method and solution/fixes, I'm sure you can easily manage and fix your device wifi issues. However, if you're facing any problem with the above methods then feel free to ask in the comment section below. I will be happy to help you out. Thanks for reading and have a wonderful day!