Now WhatsApp is banning all the modded WhatsApp versions which are available n the market. Most modded versions such as GB WhatsApp, FA Whatapp are not supported by WhatsApp anymore. If you are still using these applications, then you might get a temporary ban for a few days. But don't worry, there are modded versions such as Fouad WhatsApp with AntiBan APK, which still works, and it comes with the AntiBan feature. So no matter if you use the advanced feature, you won't get banned from WhatsApp servers.
Most people love to use and Download Fouad WhatsApp APK 8.95 with Antiban features because of its unique features. Such as hiding your last scenes, saving WhatsApp status and videos, hiding quarantine chats, and WhatsApp locks to hide your private life. These features make the new Fouad WhatsApp worth installing.
If you're currently using any other modded version of WhatsApp, then I urge you to try Fouad WhatsApp APK at least at least once. I'm sure you will fall in love with all the new features and themes it has to offer. Also, the default WhatsApp doesn't have any themes support, so you're stuck with what the company offers. But with the Fouad WhatsApp app, you have plenty of themes.
Also, if you use more than one sim card, then it's not possible to use WhatsApp with two different numbers. Earlier, you had to use third-party apps such as Parallel Space or dual WhatsApp solutions. Now, these all can be eradicated by Fouad WhatsApp since it supports multiple instances of WhatsApp. So even if you have more than 5 SIM cards, you can create five instances of Fouad WhatsApp 8.95 APK and operate them without getting a permanent ban. It's ideal for people who need to use more than one number for WhatsApp.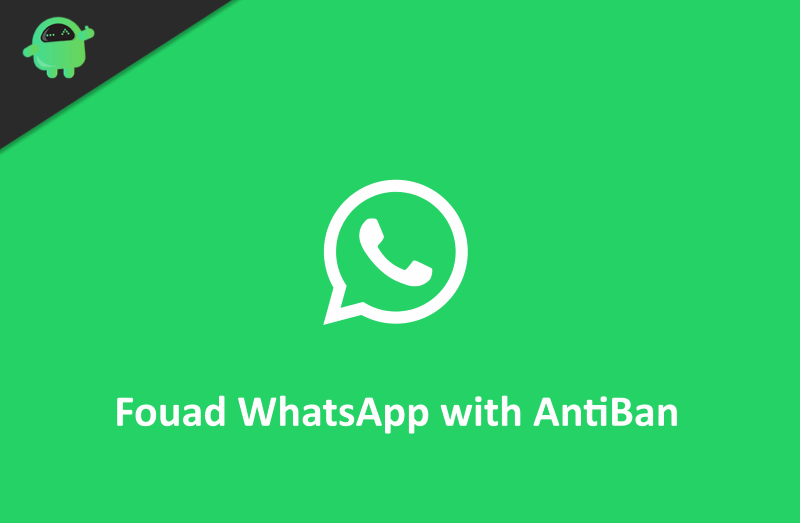 What is Fouad WhatsApp?
Similar to GBWhatsApp and FMWhatsApp, Fouad WhatsApp is another modified version of the Official WhatsApp. Everyone has different requirements which gives rise to so many WhatsApp mods out there. Each day engineers are working on developing different mods of such apps, which include many elegant features that are not available on the official one.
Fouad WhatsApp provides users with tons of unique features. Moreover, this WhatsApp mod is considered to be one of the best mods among all the others. Fouad WhatsApp lets you access all the features that are about to introduce in the official version in the near future. Isn't it amazing to get the taste of such exclusive features before anyone else does?
Features of Fouad WhatsApp with AntiBan
So, are you enjoying this? Well, as said earlier, this WhatsApp mod comes with a variety of exclusive features. So, let's take a detailed look at some of the major features without wasting further time: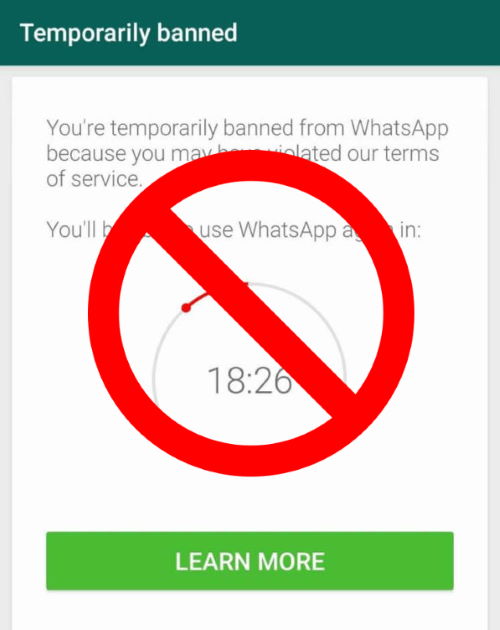 Fouad WhatsApp ensures that its users don't get a temporary ban from WhatsApp. Most modded versions will result in a temporary or permanent ban. So it's safe to use this mod version.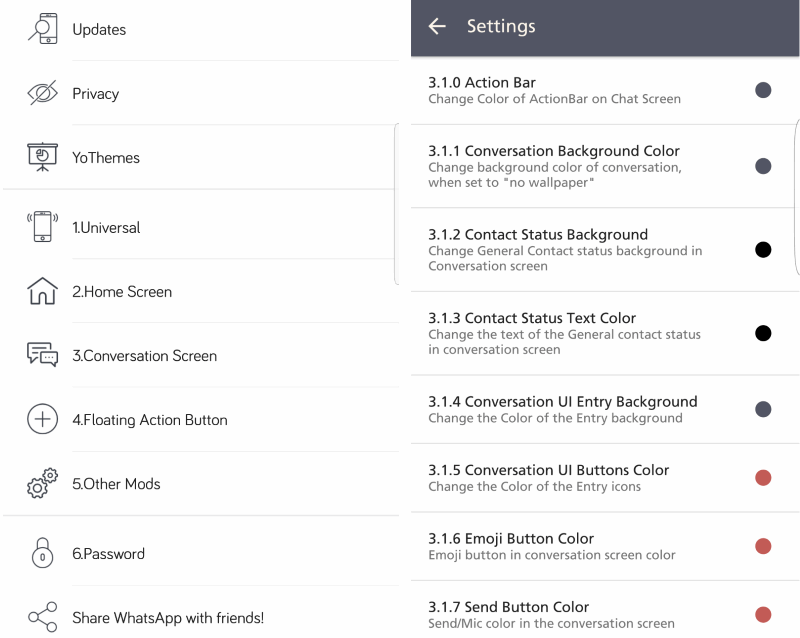 The Fouad WhatsApp provides a dedicated option that enables users to customize every single element on the WhatsApp window manually. Everything is customizable with FWA, from the Chat Window to the style of the tick.
One of the major reasons behind people moving with alternate WhatsApp mods is customizing the looks of the interface. It is obvious to get bored with using the same looking interface over a long time. Therefore, the Fouad WhatsApp brings a dedicated Themes Store with over 1000 different customizable themes.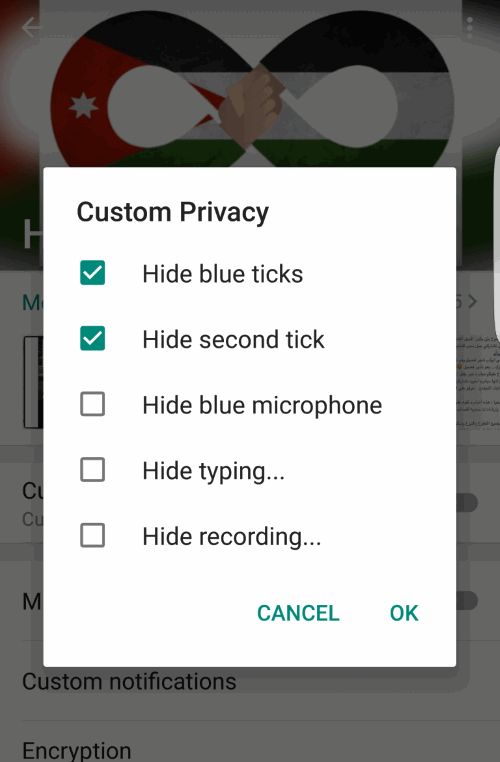 The most important thing for every user is to have multi-option Privacy settings. Luckily, the FWA focuses mostly on the privacy section. Users get several privacy options like hiding Last Seen, Blue Tick, Double Tick, and so much more.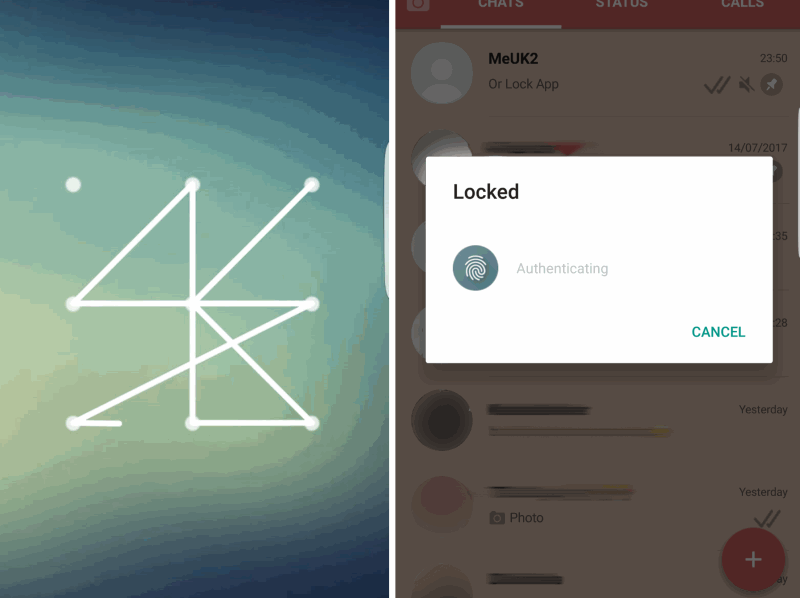 Fouad Whatsapp especially focuses on the Security of your chats and conversations. Nobody except you can unlock your chats. There are multiple ways to lock down your sensitive and private conversations from any intruder.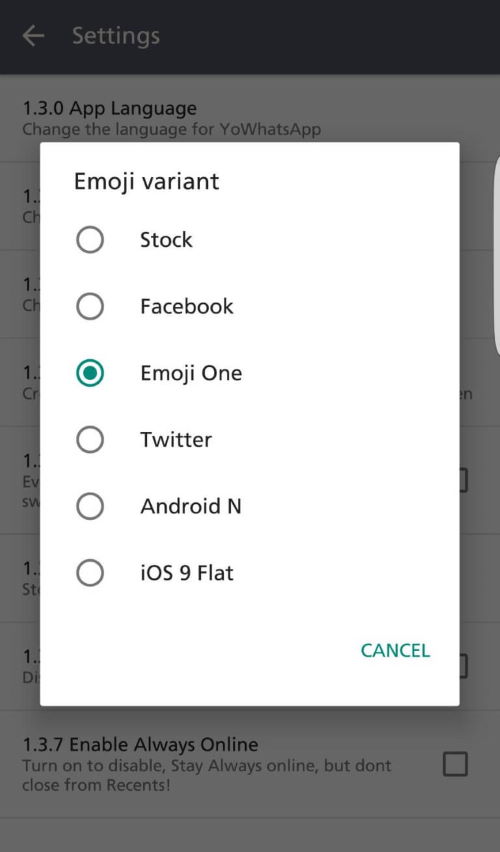 With the new Fouad WhatsApp 8.95 APK update, now you can switch between different emoji styles and enjoy your conversations with the help of versatile emojis.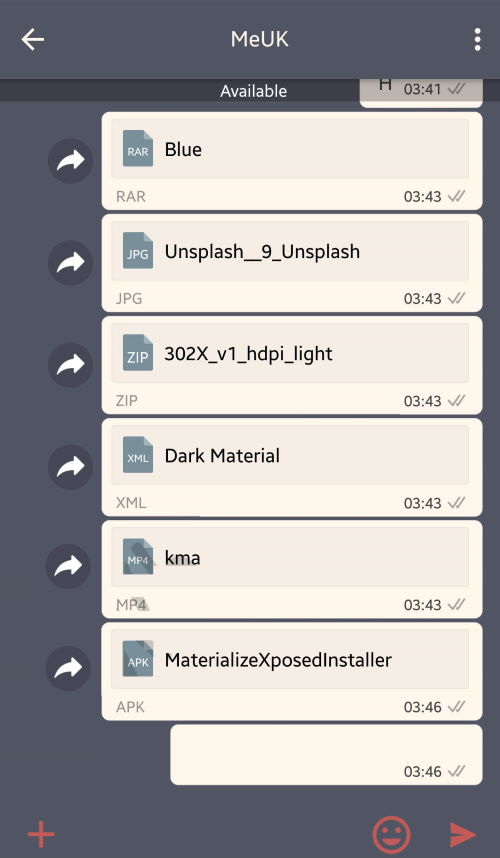 The Fouad WhatsApp supports all types of files. So, you can share any kind of file format with other users. This feature best fits with users who often use WhatsApp web.
Download Fouad WhatsApp 8.95 Global APK Version
Fouad WhatsApp is simply another modded version of WhatsApp. This WhatsApp mod has so many exclusive features that users can't ever find in the official one. Some of the most highlighted features include Anti-Delete, DND, Anti-Block, etc.
Download
| | |
| --- | --- |
| WhatsApp Mod | Fouad WhatsApp 8.95 APK |
| Application Released | May, 2023 |
| Last Updated | Today |
| App Size | 53.27 MB |
| Developer | Fouad Mokdad |
| Download | Server 1 |
The Fouad WhatsApp basically comes in two different variants, one with emoji changer and the other without emoji changer. Users can download any one of them based on their preferences.
Note: You can also use the Official WhatsApp along with the Fouad WhatsApp. And not only Fouad WhatsApp, but you can also use all mods of WhatsApp with the Official one.
Old Versions Fouad WhatsApp APK
How To Download & Install Fouad WhatsApp 8.70 With AntiBan
Since you have come all this way. It seems like you are quite interested, so why not give a try? Follow the steps below to install Fouad WhatsApp on your device:
Download the FWA app from the download section above.

After downloading the APK, click on the install option to install it.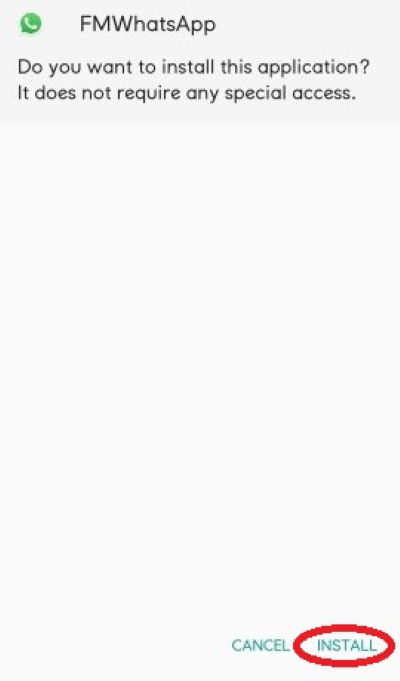 Once the app is installed, select the 'Agree and Continue' button.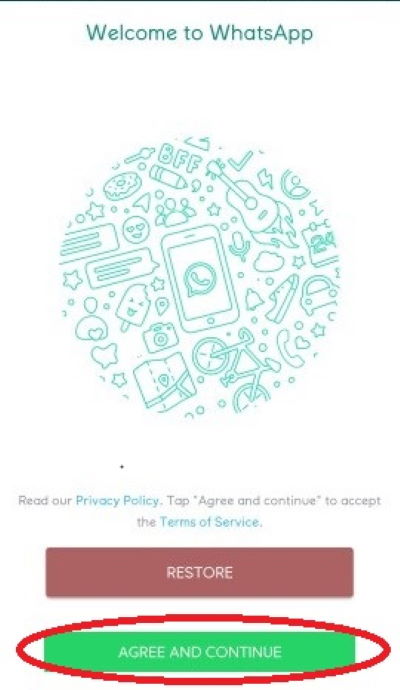 Now enter your mobile number, and WFA will send an OTP to verify your number. Complete the process using the OTP sent.
You can click on "Copy Whatsapp Data" in case you want to recover your old chats. Enter your name and upload a profile picture. Now you are all set to explore all the features.
Conclusion
Well, we have already seen some of the most highlighted features of this app. So by now, readers must have got a rough picture of its capabilities. Since it is a feature-rich app, it best suits people who love customizations. You can constantly make changes to this app's interface and other elements.
In addition, users will already get habituated with all the features that are about to introduce in the Official WhatsApp as well. It allows users to send more than 250 photos and videos in a single go. Moreover, it supports Call Blocker, Anti delete messages, exporting/importing new theme files, and creating your own themes with customizations. So you can surely go to your favorite one. After all, the choice is always yours.