WhatsApp is one of the most popular instant messaging applications that one uses right now. Probably, it is the most used messaging application that is used in the world today. WhatsApp has gained popularity among the masses thanks to its clean and easy-to-use interface. The WhatsApp developers have also been on their toes to provide the latest and new features like Dark Mode, sharing huge-size files, apps, images, texts, etc., available for the users. Moreover, if you own an Android phone, you can seemingly use two WhatsApp applications or dual WhatsApp on your smartphone.
And if you are also looking for ways to run dual WhatsApp on your phone, then you are at the right place; as in this post, we will be guide ing you on how to download dual WhatsApp for Android and iPhone. Note that there are several ways by which you can use dual WhatsApp on Android, but there is just one option to use dual WhatsApp on iPhone, which we will discuss in this post. So, that being said, let us get straight into the article itself: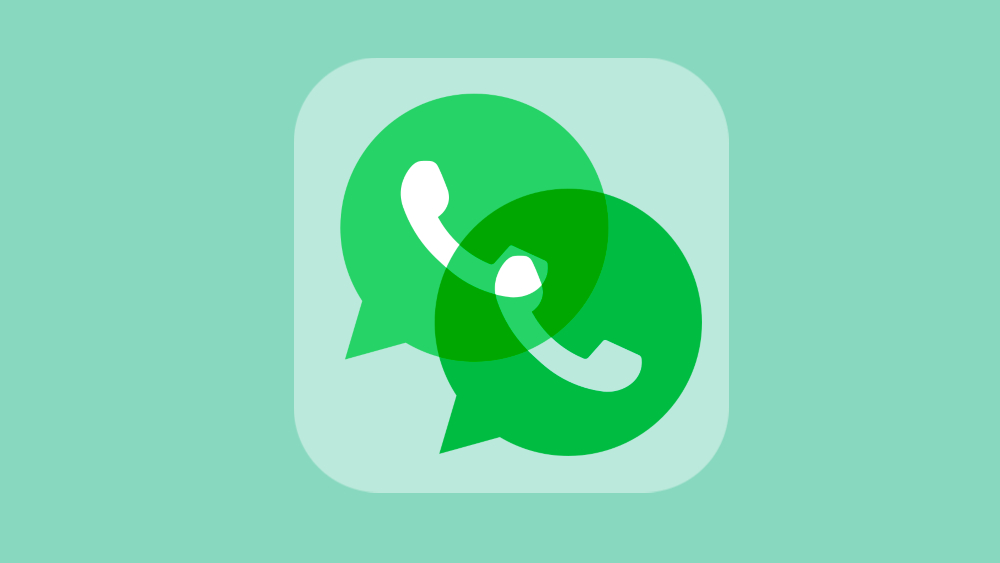 Dual WhatsApp for Android
As mentioned above, you can use various methods to run dual WhatsApp on Android devices. Moreover, OEMs are now also including their homegrown app cloner or dual app feature with the help of which, you can easily run two WhatsApp on your single phone. To name a few:
Samsung has Dual Messenger
Xiaomi has Dual Apps
Asus has Twin Apps
Huawei and Honor's phones have App Twin
Oppo has Clone Apps
Vivo has App Clone
The names of the features on different OEMs are different, but they purposefully do the same job, allowing you to run two WhatsApp or supported applications on your single phone.
Built-in app cloner
Let us look at how you can use the Dual Messenger feature on your Samsung phone. Note that the basic procedure for all the other OEMs is also the same; just the names and locations of the feature might be different.
Now you will be presented with a list of apps that support this Dual Messenger feature. You have to choose WhatsApp.

You will notice that a second WhatsApp application is installed on your phone.

To differentiate the second app, it will have an orange Dual Messenger symbol at the lower right corner of the app icon.
That's it! Now log in with your second number and use two WhatsApp accounts on a single smartphone.
Best apps to run dual WhatsApp on Android
You can also use other mod WhatsApp applications like WhatsAppGB or install WhatsApp Business and use it as your secondary account.
Dual WhatsApp for iPhone
As they say, when you come under the Apple eco-system, you will probably not be able to enjoy the freedom of the flexibility that the Android operating system provides its users. By no means, we are trying to say that iOS is lesser to Android, but when it comes to dual WhatsApp, there aren't any cloning apps that you can make use of to clone WhatsApp and use it separately with two numbers. The only solution for iPhone users is that you need to download the WhatsApp Business app and use it as your secondary WhatsApp.
So, there you have it from my side in this post. I hope you guys liked it and were able to install dual WhatsApp on Android as well as on your iPhone. However, there are limited or no alternatives to using the official WhatsApp Business app as the second WhatsApp on iPhone, there are plenty of options to choose on Android to run dual WhatsApp. Let us know in the comments below if you liked this post. Until the next post…Cheers!