It is impossible to doubt the reliability and functionality of Samsung Galaxy Phones. These are the only smartphones with AMOLED screens that revolutionised the industry. Samsung has always been known for creating innovations that uniquely touch the hearts of its customers since setting up its own Research department because they are such new things that no other companies have considered.
In other words, Samsung thinks very closely about the user, as you can see from the picture, this is merely a smartphone with inbound customization options. You can run any app with whatever customization you want. But along with such positive sides about Samsung Galaxy Phones, there is a problem some people face. Certain users are unable to pick up WhatsApp calls because they don't see them. So, let's look below at how to fix it.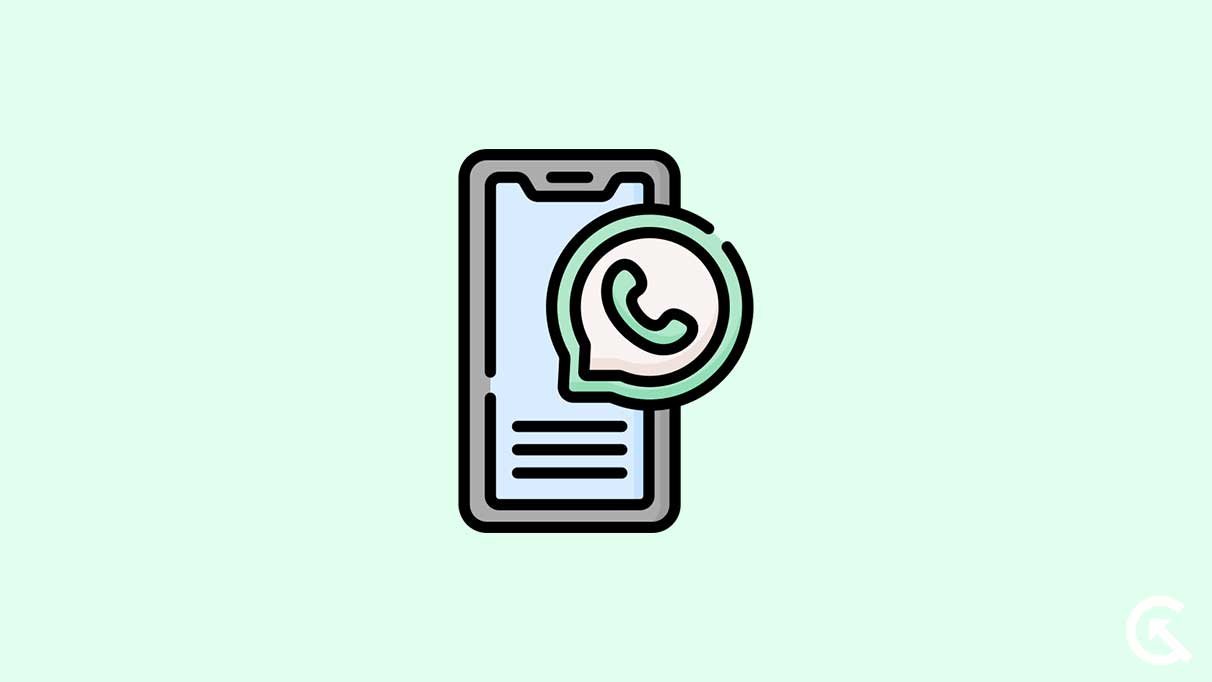 Fix: WhatsApp Calls Not Showing on Samsung Galaxy Phone
With Samsung Galaxy Phones, you have plenty of features abound that dominates the device. It is possible to adjust notification settings for individual chats or groups. And here if you are experiencing the problem of WhatsApp calls not showing on your Samsung Galaxy Phone. Then you should note that this is not a developer-end issue, because if there is something wrong, the developer will surely acknowledge it.
Surprisingly, according to Samsung Support, this issue arises from user-end things. Users may have blocked WhatsApp call notifications, disabled the smart pop-up feature, disabled WhatsApp app settings, etc. On that note, we tried to analyze the normal user habits of Samsung users that result in WhatsApp Calls not showing. Fortunately, we've found some responsive ways to fix it. So, let's review them all and fix the issue now.
Enable Whatsapp App Notification
The most probable reason I think is due to the notification settings. If you receive an incoming call over WhatsApp, it prompts on your phone when you have enabled notification settings In any case, you blocked that setting so that you never get any notification which frequently results in WhatsApp calls not showing issue. For this thing, you can fix this problem by enabling WhatsApp notification settings. If you don't know how to enable it, then read out the instructions below.
Open the Settings App.
Scroll down and Get into Application Management.
Look for the WhatsApp App there.
Now tap on manage notifications.
Next, find the WhatsApp call option.
Enable the notification toggle for both WhatsApp calls by individuals and Groups.
From now on, you'll get notifications whenever a WhatsApp call comes in.
Enable Smart Pop-Up Features
Samsung Galaxy phones have smart pop-up features that result in easy notifications for WhatsApp calls and other things. This feature allows us to do a lot and ease users. And Here even after enabling notification settings, you are still getting the same issue which is WhatsApp calls not showing which means you should check and enable smart pop-up features. If you don't know, follow the steps below to enable smart pop-up features.
On your Galaxy Phone, open the settings menu.
Then Scroll down and tap on advanced features.
Now Tap on the smart pop-up view.
Following this, You will see a list of apps showing a toggle next to them.
Next, enable the toggle showing next to WhatsApp.
That's all; from now for WhatsApp calls a pop-up will arise whenever there is an incoming call or message.
Reset the WhatsApp Cache
Whatsapp has already been tried to make a smoother user experience. but is equipped with a variety of In-app features, it fine through a lot of real-time processes and results in processor management. Certainly, it happens because of corrupt cache files stored on your phone through WhatsApp. For such a downside, you need to clear those corrupt cache files so that the WhatsApp app gets a quick start whenever there is any call. So To clear the cache for your WhatsApp app, follow the instructions given below.
Launch the settings menu.
After that, scroll down and get into application management.
Now look for WhatsApp there.
Next, find the clear cache option on that page.
Tap on the clear cache option.
That's all, WhatsApp App cache will be cleared and it will start showing calls whenever there are any.
Turn Off Battery Saver
Samsung Galaxy Phones have a smart feature called Battery Saver. This feature is needed to enable when you need to extend your battery hours. And extending that time, the phone itself disables a lot of irrelevant functions to work. Like as Wi-Fi, location, and also WhatsApp incoming calls. and if you reach upto this fix that means you need to ensure whether you enabled battery saver or not. If enabled, then you need to turn off that to resume the phone to work at its full potential. So here are steps to turn off the battery saver.
Open the Settings menu on your phone.
Scroll down and tap on the device care & battery section.
Under there, tap on the Power mode option.
Now you will see a toggle next to power saving mode is disabled.
Next, disable that toggle to turn off the battery saver.
That's all, you are done.
Update the WhatsApp App
It might be possible you are consistent with the above fixes but the WhatsApp app version you are using is outdated. In such a situation you will never get WhatsApp call notification. Because an outdated WhatsApp app never serves you better. As it will miss the important files needed to process the functions of the app. To fix this issue, you need to update your WhatsApp app to the latest version available. In case you don't know how to update then follow the steps below.
Open Google Play Store on your Phone.
Search for WhatsApp in the given field.
Tap on the top result (if shows multiple results).
Now Tap on the update button next to uninstall option.
Following this, it will start updating and soon your problem with WhatsApp calls not showing will fix.
Factory reset your phone
If you are reaching upto this fix then for sure the settings set over your Galaxy Phone seems disturbed. There is no way to set the phone settings to default except for the factory reset option. And without resetting to the factory default option it can't be possible to fix the WhatsApp calls not showing. For this thing, you need to attempt a factory reset for your phone to get things back. So, follow these steps to factory reset your phone and fix the issue right now.
Open the Settings of your Phone.
Scroll down and tap on general management.
From there, select the reset option.
Now choose the factory reset option there.
Next, tap on reset to start the reset process.
Following this, the phone will be starting Wipe out data and reset settings to default
Once it finishes, From now you will be able to see WhatsApp calls
Besides that, even after applying the fixes, you are still getting the same issue. That means for especially you, there are few problems. For this, you need developers' support to fix the problem. In context to this, you can raise a help request on official Samsung Support. More likely if you will your problem resolve. However, I think most of the users will resolve their issues through the above fix. So these are solutions you can try and with that, if someone has a query then feel free to ask them below.