Samsung devices got this nifty feature; it's called Quick Share. It lets you quickly share photos, videos, documents, links, and a bunch of other stuff with nearby Samsung phones. Handy, ain't it? Especially when you want to share different things like photos or videos in an instant. But some Samsung users have been reporting they're having a bit of trouble with this Quick Share thing.
These issues can be really bothersome, especially when you're trying to send a photo or something using Quick Share to your Samsung PC or smartphone. But don't sweat it. We're here to help. In this guide, we will show you the most effective ways to tackle this 'Quick Share not working' problem. So, let's get cracking.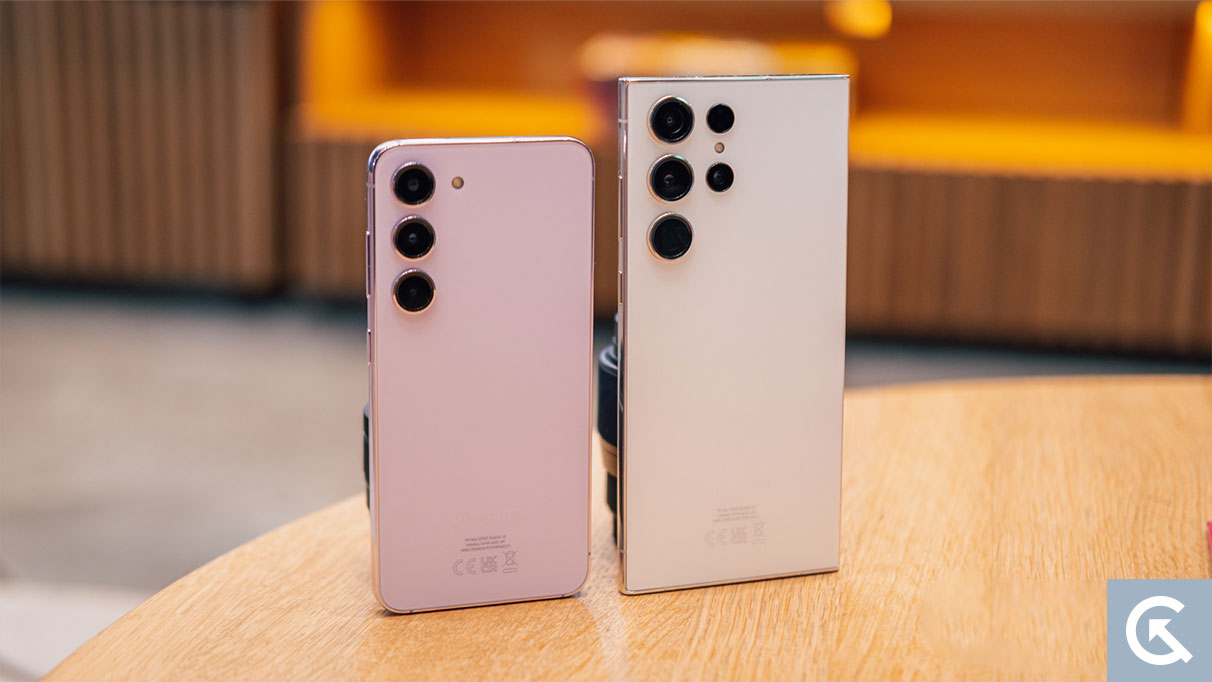 Before we get into the nitty-gritty, there are a few must-haves for the Quick Share tool to work right. Most importantly, Quick Share only works on those Samsung devices that are running on Android 10 or above, that's Samsung UI 2.1 or above. So, when you're sending something using Quick Share, make sure both devices are, you know, compatible.
Here's a heads-up, though. If you've switched on a Wi-Fi network, Mobile Hotspot, or Smart View on your device, Quick Share isn't going to work. So, you have to make sure to switch these settings off on your Samsung device before you start sharing stuff using Quick Share. Also, Quick Share isn't too fond of multi-sharing. If you're already sharing files with one device using Quick Share, you can't kick off another transfer at the same time.
There are a whole lot of reasons why Quick Share might be acting up on Samsung Galaxy devices. It could be outdated versions, botched up settings, an active Wi-Fi network or Mobile Hotspots, and even out-of-date software versions. But don't fret; you can troubleshoot and sort these problems out quite easily by giving the solutions we mentioned in this guide a whirl. So, let's check them out, shall we?
Fix 1: Keep Wi-Fi and Bluetooth Turned On
To ensure smooth file transfers using Quick Share, it's crucial to keep Wi-Fi and Bluetooth switched on your Samsung Galaxy device. These settings are like, really important for establishing connections with other devices. So, don't forget to enable Wi-Fi and Bluetooth on your device before using Quick Share.
Now, sometimes, Quick Share might fail because of visibility settings. When you're trying to start a file transfer using Quick Share, make sure the feature is switched on. But, if Quick Share is turned off on the device you're sending to, you ain't gonna find it. So, always double-check the Quick Share visibility settings on both devices to make sure they are properly set up.
Fix 3: Restart Your Device
Facing issues with Quick Share? A simple solution is to restart your Samsung Galaxy phone. Sounds old school, but believe me, it often works. Restarting your device can help sort out temporary glitches and bugs that may be messing with Quick Share. So, why not give it a shot and see if it sorts the problem out.
Fix 4: Turn Off Power Saving Mode
This is a common mistake that loads of people make. If you have power saving mode enabled on your Samsung Galaxy device, it can mess with Quick Share. So, ensure to turn off power saving mode on both devices involved in the file transfer. This'll make sure Quick Share works smoothly without any hiccups.
Cache issues, they're like those annoying flies. If Quick Share is acting up, it could be 'cause of a corrupted cache. But, no worries, it's an easy fix. Just clear the Quick Share cache on your device to get rid of any pesky gremlins causing trouble. Once the cache is cleared, you should see Quick Share behaving better.
This is something a lot of people tend to overlook. If you haven't updated your Quick Share tool to the latest version, it could cause compatibility issues. So, take a moment to check for updates and make sure you've got the latest version of Quick Share installed. This little update can really make a big difference to how Quick Share works.
Fix 7: Update Phone Software
Here's another common thingy people often forget. Keeping your Samsung phone's software up to date is super important for a smooth user experience. Outdated software versions can lead to a whole bunch of issues, including problems with Quick Share. So, be proactive and check for software updates regularly. Install any updates you find to ensure your phone is running the latest software version.
Fix 8: Disable VPNs
VPNs, well, sometimes they can cause more headaches than they solve. If you have a VPN enabled on your Samsung Galaxy device, it could be messing with Quick Share. So, ensure to disable your VPN before using Quick Share. This simple step can prevent any conflicts and ensure that Quick Share works smoothly.
Fix 9: Factory Reset your Device
If you're still facing an issue with Quick Share on your Samsung Galaxy device, you should factory reset your device. A factory reset will restore your phone to its original factory settings and wipe all your personal data, including photos, videos, files and documents. So, make sure to back up all your personal data before doing a factory reset. Here's how to factory reset your device:
Open Settings and navigate to General management.
Tap on Reset.
Again, tap on Factory data reset.
Finally, tap on Reset > Delete All to proceed.
Now wait for a moment until your Samsung phone turns back on. Again, set up your Samsung device by following the on-screen instructions and try to check if Quick Share is working on your device by sharing the files and documents with your friends or other devices.
Fix 10: Contact Samsung Support
If you have tried the mentioned solutions and still have an issue with Quick Share on your Samsung Galaxy device, it's best to contact the Samsung support team for help. They will provide the possible ways to troubleshoot the problem you're facing on your device, and you can easily fix them without any difficulties. You can easily connect with them through the official Samsung Support. Alternatively, visit a nearby service center for further assistance.
Final Words
So, that's how you fix the Quick Share not working issue on your Samsung Galaxy device. Make sure to try all the fixes before coming to a conclusion. And if everything else fails, contact the Samsung support team; they should be able to help you. I hope you've found this article helpful. Let us know in the comments section below if you have any further questions.