Samsung Galaxy Buds live is an excellent earbud choice in terms of audio accessories. They are one of the best-sounding earbuds in the price segment, and even many Apple fans like to enjoy Samsung's sound signature. But some iPhone and Ipad users are reporting that they are facing troubles connecting the Samsung Galaxy Buds Live to their devices.
The problem behind it could be related to hardware or software. In terms of software, it could be a bug or a glitch that can be resolved quickly with an update or fix. Well, whatever may be the case, we have mentioned every solution that an iPhone or iPad user can try to resolve the connectivity issue with the Samsung Galaxy Buds Live. So without any further ado, let's get into it.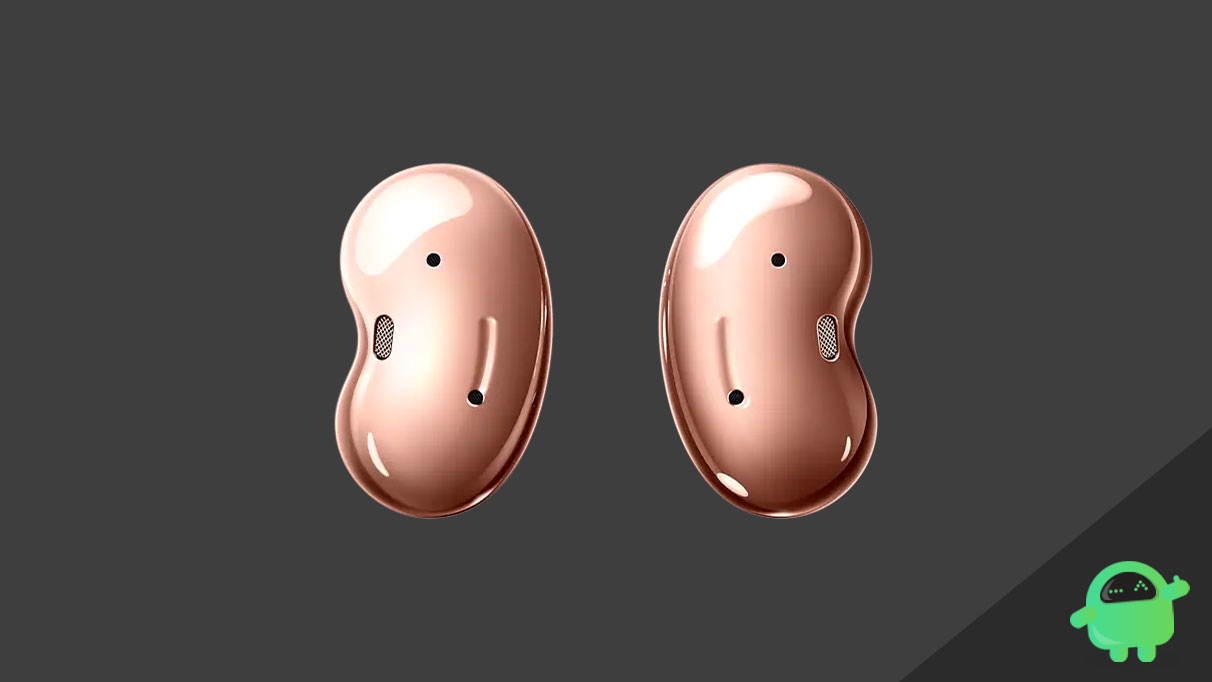 How to Fix Samsung Galaxy Buds Live Not Connecting to iPhone or iPad?
iPhone and iPad are on a different ecosystem, away from Samsung smartphones and tablets that run on Android. So there is not much you can do to resolve the problem other than try out some essential solutions.
Unpair with other devices:
If your earbuds are connected to a device, disconnect them before pairing or connecting them to your PC or Mac. Further, you can also try deleting or unpairing the earbuds from these previously connected devices. Sometimes when several devices are connected to your earbuds, there can be a problem connecting or pairing a new device. So go to your Bluetooth device list and remove the Galaxy Buds Live from that list.
Then try pairing the earbuds with the PC or Mac again. If it still does not work, try the next solution.
Try the two pairing methods:
Samsung Galaxy Buds live two methods for paring a new device. You need to try both the methods for your PC or Mac. The most simple and basic process is to open the case of the earbuds and search for your earbuds directly from your Mac or PC's Bluetooth menu. Ensure you do not have the earbuds already connected to some other device. In normal circumstances, your PC or Mac should be able to find the earbuds instantly. And then, you can go ahead with the pairing process.
Another method you have is a bit more time-consuming. For this, you must first disconnect every device connected to your earbuds. Now take out the earbuds and place them in your ears. Now press and hold the earbuds from the outer part till you hear and continuous beeping sound coming out of the earbuds. This means that the earbuds are now ready for pairing. Once you have the constant beeping, find your earbuds from your PC or Mac's Bluetooth menu, and it should also work with paring them.
If, for some reason, none of the pairing methods work for you, try the next solution.
Update iOS:
Apple pushes out software updates to its device on time and when there is a need. If the Samsung Galaxy Buds' incompatibility with iOS and iPadOS is known to Apple, they will surely push out an update to iron it out. So if you are on an older version of your OS, you need to update your iOS or iPad OS immediately. Just go to the settings menu and look for a software update. If any update is pending for your device, it will show up here, and then you can install it.
Try the next solution if updating the iPhone or iPad OS does not resolve your problem with the Samsung Galaxy Buds live.
Reset the Earbuds:
You will need a Samsung smartphone already paired with your earbuds to reset the earbuds. Then download the Samsung wear app on that smartphone. Now open up the earbuds and connect them to the Samsung device. Then open up the application, and go to General. Here, you will find reset. Tap on reset and confirm your action when a pop-up shows up asking for confirmation.
After the reset, try pairing and connecting your Galaxy buds with the PC and Mac. It should work without any issues. If there is still a problem or you cannot pair even a Samsung device with the earbuds, then you should consider the last solution mentioned below.
Contact support:
If none of the above solutions worked for you, then the problem is definitely with the earbud's hardware. In that scenario, the only option is to take the earbuds to the nearest Samsung service center and inform the technicians about your problem. If the issue is genuine and your earbuds are under warranty, the service will fix or replace the earbuds for you without any payment or issues.
So these are the solutions to fix Samsung Galaxy Buds Live not connecting to iPhone or iPad. If you have any questions or queries about this article, comment below, and we will get back to you. Also, check out our other articles on iPhone tips and tricks, Android tips and tricks, PC tips and tricks, and much more for more helpful information.