If you don't know about Waze, it's a GPS navigation software app owned by Google and works on all smartphones & tablet devices that have GPS support. It offers navigation details route details, travel time, and more. But there is a catch for all the Samsung Galaxy S20 series users those who're using the Waze app for navigation. Recently, some of the Galaxy S20/S20+ users have reported that Galaxy S20 Waze Not Getting GPS Signal. So, if you're also facing the same issue, check out how to fix it.
All the three Samsung Galaxy S20 lineup devices do come with the latest 5G connectivity which is a successor of the 4G LTE/VoLTE connection. Now, whenever a user turns on the 5G connectivity instead of 4G, the Waze system can't work properly. It indicates the current position with a dot instead of an arrow icon. Whereas, the real-time positioning doesn't also work which is quite irritating due to a lack of good GPS signal on the handset. Let's check out the simple fix for this issue right now.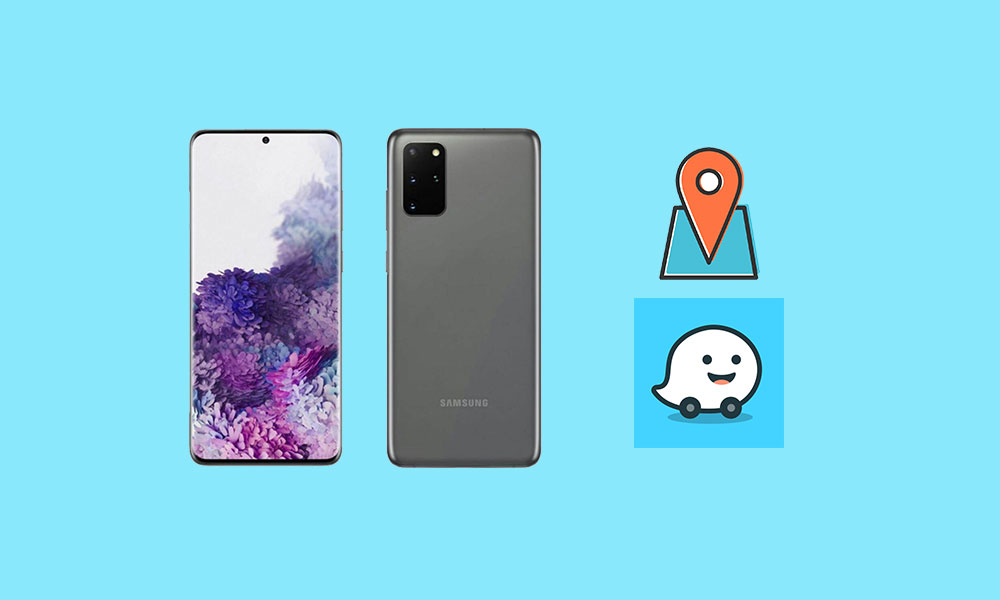 Galaxy S20 Waze Not Getting GPS Signal: How to Fix?
Even if you've enabled location services on your Samsung Galaxy S20 or S20+, the Waze app won't be able to run properly. Meanwhile, some of the users have also reinstalled the app but nothing works.
This is a temporary issue of the Waze GPS navigation app that isn't compatible with 5G connectivity especially for Galaxy S20 series models yet. So, we can expect that the developers will soon fix this issue. But as of now, all the Samsung Galaxy S20 and Galaxy S20 Plus users should turn off the 5G connectivity and use the 4G connection.
By doing this, your device will be able to get a good and stable GPS signal than before. Thanks to u/bimmer4WDrift for advising this solution for those who use the Waze app quite heavily.
However, some of the users have also reported that even with the Google Maps, the Galaxy S20 Ultra can't detect a starting location and uses a different location from the current one which is around a mile away. Quite awkward but it's true for now. Even the Samsung Galaxy S20 Ultra Carrier Unlocked (Verizon) model users are also facing the similar kind of issue.
On the other side, some of the users are also saying that though the Waze app has some compatibility issues, the Galaxy S20 series devices also have some issues with GPS due to the new modem and NSA 5G setup. One user also mentioned that the same issue happened with OnePlus 7T Pro McLaren Edition 5G devices. However, OnePlus has fixed that issue by pushing a software update. Now, we have to wait for Samsung to provide a hotfix update very soon.
Source: Reddit