In Genshin Impact, you will find a weird-looking seal barring the entrance to Sal Terrae. You will likely come across it while going around Liyue. Of course, it is possible to pass beneath Sal Terrae using a neat little glitch involving the Traveler. However, you can now open this seal fair and square using a method introduced in Zhongli's quest chain.
This quest is titled "A Ruin Under Lock and Key." You need to do what Zhongli tells you and light up the monuments for this. Our latest guide here will show you how to solve the puzzle at Sal Terrae in Genshin Impact.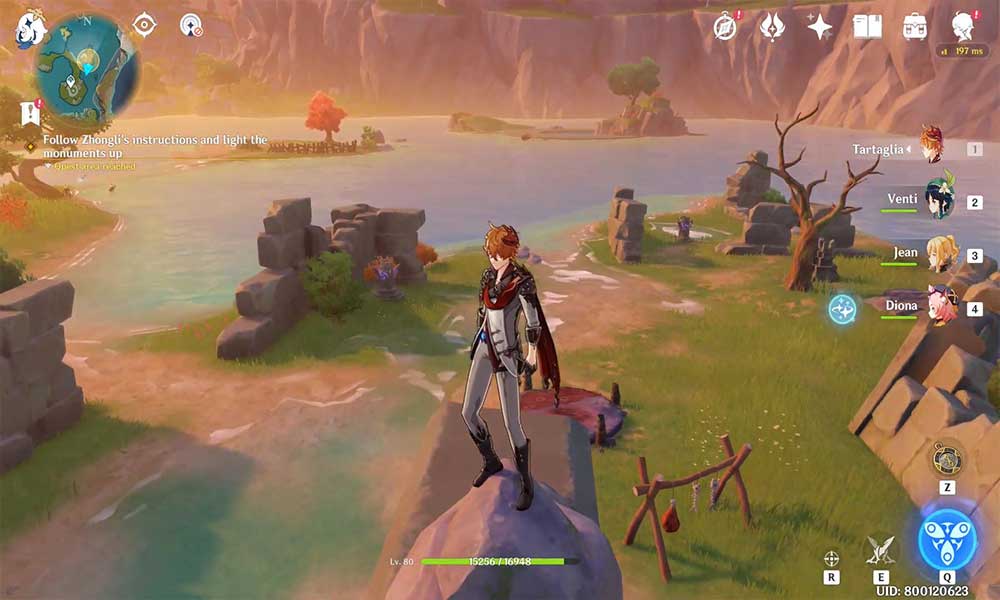 How to Solve the Puzzle at Sal Terrae in Genshin Impact
To complete the "A Ruin Under Lock and Key" quest, you must properly read through it and light up the monuments in the right order. Zhongli will drop hints regarding this order. You will find four monuments on the north, south, east, and west sides of the island. In order to activate then, you must have an Electro Character like Fischl in your party. After reading the quest or listening to the dialogue, you will be able to make out the following details.
According to Wanyan, you will find an unbreakable seal in Sal Terrae, which has something that the God of Salt left behind. It is not too difficult to unlock the very first contraption. Zhongli will inform you that the given statement contains the solution to the second puzzle: "Tianheng in the south, Yaoguang in the east, Jueyun in the west, Qingce in the north – All desolate and devoid of life. Liyue is vast, yet even one haven is hard to find."
You must light up the monuments in the order given below:
After you have lit the final monument at the northern side, the seal will break open. After that, you will be able to approach the seal and find out about the things happening there.
Also Read: How to Reduce Lag and Boost FPS in Genshin Impact
That is it for now. We hope our guide helps you successfully solve the puzzle at Sal Terrae in Genshin Impact. For more gaming and other updates, subscribe to our YouTube Channel. Also, check out our Gaming Guides, Windows Guides, Social Media Guides, iPhone, and Android Guides to know more.