The Google Pixel 6 Pro is one of the most exciting and powerful launches by Google. It has not been long since its launch, but the device has made enough noise and user base worldwide. And why not? The 6 Pro version is powered by Tensor, an in-house developed SoC that was not available in any older versions. With Tensor, Pixel 6 Pro's performance increases smoothly by 80%, commendable than any older versions.
However, with the launch of Google Pixel 6 Pro, users have begun showing concerns. And one such concern includes the Google Pixel 6 Pro won't turn on Issue. In case you are also trying to find solutions for the same, here is the complete guide. Have a look: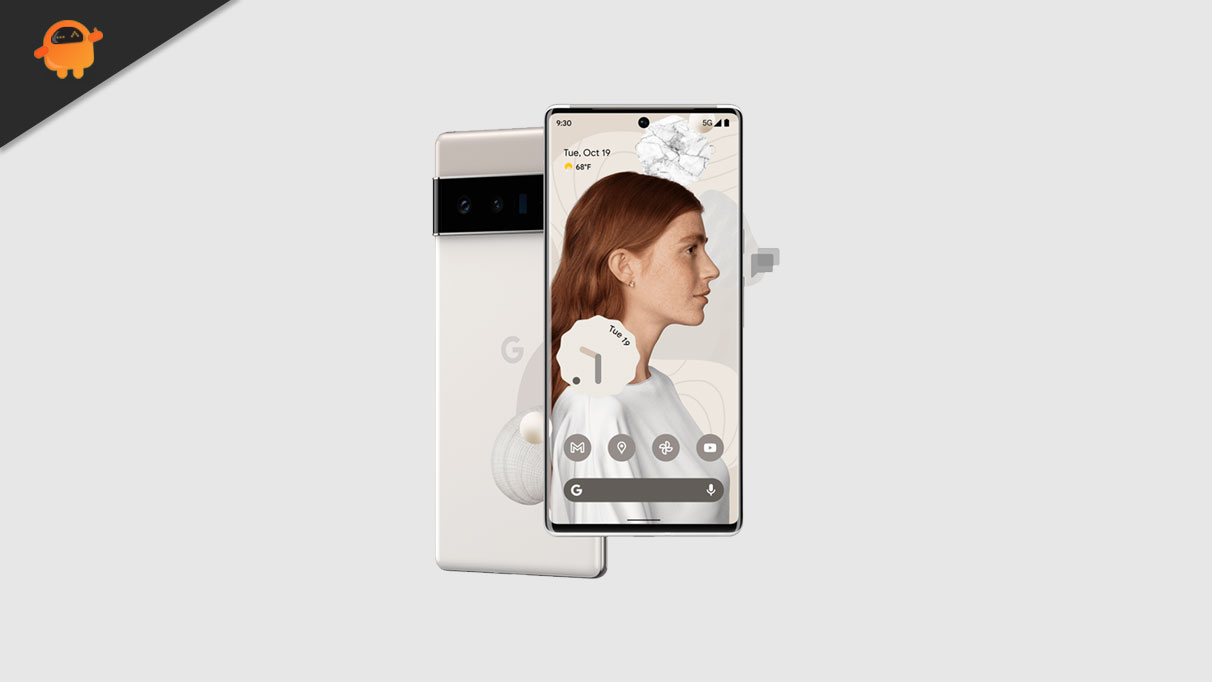 Reasons due to which the Google Pixel 6 Pro is not turning on
The power issues on Google Pixel 6 Pro can arise due to several minor and major reasons. Some of the known reasons include:
Charging; low battery and other battery issues.

Physical damage; For example, broken charging clip or issues due to liquid exposure/ moisture accumulation at the charging slot.

Corrupt file; Program or App that is affecting the entire functioning of the Google Pixel 6 Pro device.

Faulty software updates.
How to fix Google Pixel 6 Pro Won't Turn on Issue?
FIX 1: For Physical and Moisture Damage
If your Google Pixel Pro 6 device has recently gone through physical or moisture damage, you may not be able to turn it On now. Here the only way to get it fixed like before is via professionals.
Consider visiting your nearest Google service center and getting the Issue resolved by the team there.
FIX 2: Charge the Google Pixel 6 Pro
One of the common reasons that your Google Pixel 6 Pro is not Turning on is simply because its battery is completely drained. It may happen because you are trying to charge the device with a different charger that is not letting it charge in the first place.
Thus, here consider using the original (OEM) charging equipment and let your Google Pixel 6 Pro charge for at least half to one hour. Once it is done, power On the device, and it will hopefully turn On swiftly.
FIX 3: If possible, Boot into the Safe Mode
Considering your Google Pixel 6 Pro is not turning On due to the corrupt file, program or app, you can simply boot into safe mode and diagnose them. If found any suspicious apps, disable or remove them. For doing so, follow the steps given below:
Firstly, press the

Power button

until a few seconds and wait for the

Menu

to display on the screen.

Now tap and hold the option

Power off

, click on

OK

, and you will enter into the safe mode.

Once you have entered the

Safe mode

, connect your phone to a power socket and let it charge for half an hour.

Now at the bottom of the

Home screen

, Swipe up the

Arrow icon

, and a list of options will appear.

From here, go to

Settings

and tap on

Apps.

Located and selected the desired App.

For the users who cannot see the list of apps, simply tap the

Menu icon

(on the top-right corner of the screen) and then tap on the option

Show System.

Now tap on

Force stop -> OK -> Storage -> Clear Data.

Once you do that, it will reset the App and further delete all saved information or data within the App. Though please note that this option may not seem available for particularly stock or pre-installed apps.

Lastly, click on

OK.

Go close the

Safe mode

and get back into the normal settings; simply

restart

your phone.
FIX 4: Force reboot or force restart
Often, when you see a black screen on your phone, it does not mean that the device is Off, because your device's screen may be visibly black due to an app crash or the entire Android system crash.
However, getting over it is quite easy. For knowing the process, have a look below:
Press and hold the

Power button

of your device for 30 seconds or until the

Google logo

appears on the screen. Once you see the logo, release the button.

Let your mobile charge for the next half an hour and turn it on after that.

Check whether it turns on or not.
FIX 5: Connect your Google Pixel 6 Pro with your Computer
For users who have a computer or laptop readily available, here is another quick workaround. Follow the steps and give it a try.
Turn on your

Computer/ Laptop

and connect it with a power source.

Now detach the cable from your

Google Pixel 6 Pro

charger and connect the phone with your computer/ laptop.

Give it a wait of 15 seconds and then disconnect and reconnect the cable from/ to your phone. Make sure you do this process within no more than 10 seconds.
Now under certain conditions,
If it shows the battery icon within the next 1 minute, it indicates that your phone is powered off and is charging.

Or In case you see a red light, it indicates that your Pixel's battery is completely discharged.

And when you see a flashing red light, it too indicates that your Pixel device does not have enough battery/ power to turn on.

In any of the above scenarios, all you have to do is, let your phone charge for half to one hour.

Once done, hold the

Power button

, tap on

a restart

and then look for improvement.
For several users, the Google Pixel 6 Pro Won't Turn on Issue may seem really basic. However, the ones who are experiencing the same state it really annoying.
At the end of this article, we hope that all the fixes will help you. Though if that does not happen, at last, visit your nearest Google Support with your Pixel 6 Pro. If your device is under warranty, you will either get a free replacement or a free service.