The Chinese smartphone giant Xiaomi has grown into a good position in the global market. They have reached the 5th position in case of sales, while in India they are at the top. The Chinese company has even put Samsung one position below them in the Indian market. They are having planning to do a better job in the year of 2018 and the first launch of Redmi Note 5 Pro and the responses been getting suggest a better year for Xiaomi. The new budget device Redmi Note 5 Pro from Xiaomi is a budget device with some coom specifications offering great value for money. Read through to find out ways to fix Wi-Fi connectivity issues on Redmi Note 5 Pro.
The specifications of Redmi Note 5 Pro includes a 5.99-inch display with IPS LCD capacitive touchscreen. The device is powered by the Qualcomm SDM636 Snapdragon 636 processor paired with a 4 GB / 6 GB RAM. Both the RAM variants come with a ROM of 64 GB. While the external memory can be expanded up to 256 GB. Out of the box Android 7.1.2 Nougat is provided. A 12 MP and 5 MP sensors at the rear and a 20 MP sensor at the front is added. A huge 4000 mAh battery is also added for better standby time.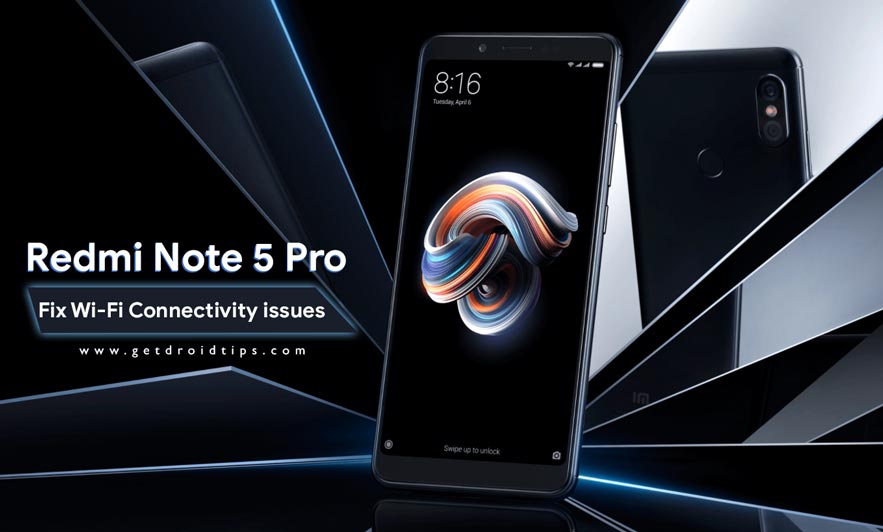 Ways to fix Wi-Fi connectivity issues on Redmi Note 5 Pro
Wi-Fi is the most used way to connect to the internet and access it in high-speed. The high reliability and low cost of Wi-Fi have made them common among smartphone users. An issue with a Wi-Fi network today means hours of disconnection from the internet, and for many users, this can be really annoying. If you are facing similar issues with Redmi Note 5 Pro here are some steps you can try to fix Wi-Fi Connectivity issues.
Toggle Wi-Fi on and off
Open settings
Tap on connectivity
Tap on Wi-Fi
Tap on the toggle button which will be on the top left
Tap again on the toggle button to enable it
Forget and re-connect to the network
Open settings
Tap on connectivity
Tap on Wi-Fi
Tap on the network name you are facing issue with
Tap on forget this network
Tap again on the network
Enter password if prompted
Tap connect
Factory reset
Open settings
Scroll down and tap on back & reset
Tap on factory data reset
Now tap on Reset phone
Tap on erase everything
I hope this guide was useful in understanding how to fix Wi-Fi Connectivity issues on Redmi Note 5 Pro. If any queries or feedback, please leave a comment below.