Do you want to Install any Custom ROM for Xiaomi Redmi Note 5 Pro (whyred) device? then you are at the right place. Here we will list all the Custom ROM for Redmi Note 5 Pro. If you have a Redmi Note 5 Pro device, then you may be knowing that this device runs on Android OS. Well, the biggest advantage of Android is that it is an open-source project. This allows every community to develop and Customize ROM for their phone.
To begin with, Redmi Note 5 Pro launched in February 2018. The phone came out of the box with Android 7.1.2 Nougat. In this guide, we will show you which are the best custom ROM for Redmi Note 5 Pro available now.
Talking about the specifications, Redmi Note 5 Pro features a 5.99-inches display with a screen resolution of 1080 x 2160 pixels. It is powered byQualcomm SDM636 Snapdragon 636 processor coupled with 4/6GB of RAM. The phone packs 64GB internal memory. The camera on the Redmi Note 5 Pro comes with 12+5MP and 20MP front shooting camera. It is backed by a Non-removable Li-Po 4000 mAh battery with Fast battery charging (Quick Charge 2.0). It also has Fingerprint sensor on the back.
Before moving to installation and download, let us know the difference between CUSTOM ROM and STOCK ROM.
What Is Android Stock ROM?
When you buy a brand new Android device, it comes equipped with a "Stock ROM," also known as the "Stock Firmware". The stock ROM is the preinstalled operating system on your device. The stock ROM has limited functionalities that are defined by the phone's manufacturer. If you wish to have extra features added to your device, then you will have to resort to custom ROM.
Check Out the Difference between Stock ROM and Custom ROM.
What is Custom ROM?
As you all know Android is an open source platform where a developer can take all the source code from Google and build their own operating system images for Android phones and tablets from scratch. This Custom or Home built an app is known as Custom ROM. Custom ROM replaces your Android Operating system (Stock ROM) which comes with your Phone or Tablet. It comes with a kernel which makes it a fully standalone OS. So some developer in Android Community will customize the Android OS by stripping all the Garbage and makes it a pure Android experience with no carrier-installed app or OEM apps.
This Custom ROM is been updated regularly by the community and developers where they fix all the bugs related reports. Custom ROM also allows you to experience latest Android OS even if the OS has not available to your smartphone.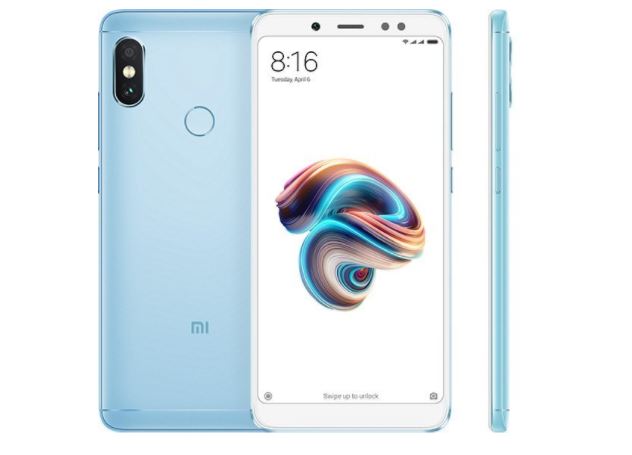 Best Custom ROM for Redmi Note 5 Pro
Here is the list of Best Custom ROM for Redmi Note 5 Pro. To Install Any Custom ROM for Redmi Note 5 Pro, you need TWRP Recovery on your device. Once you have installed TWRP, you can easily start installing Custom ROM or any mods on your Redmi Note 5 Pro device. Here is the guide to Install TWRP Recovery on Redmi Note 5 Pro.
If you have TWRP, then you can simply flash one of the best custom ROM for Redmi Note 5 Pro here. As we said, there are many custom ROM out there to choose from. Not every Custom ROMs are mean to be stable to use as a daily driver. You can read the description and the features that come with the custom ROM given below for Redmi Note 5 Pro devices.
Check Popular Post
Android 10 Q:
The Android 10 also offers built-in call screening, multi-camera API, smart replies in the notification panel, 5G support, improved call quality, bubble feature, live caption, and more. While the latest version also improves battery life, Focus mode which is similar to the Do Not Disturb mode, etc. Apart from that Android 10 also features 65 new emojis. It also comes with direct audio streaming support to hearing aid devices.
Android 9.0 Pie:
Android 9.0 Pie is the 9th iteration and a major update of Google's Android OS. The new Android Pie brings a couple of design changes to the successor Android Oreo but the most notable one is the gesture-based navigation system. Other features of Android 9 Pie are New Quick Settings UI design, Redesigned volume slider, Advanced Battery with AI Support, Notch Support, Improved Adaptive Brightness, Manual theme selection, Android Dashboard which Google calls Digital Wellbeing, and more other features.
Android 8.1 Oreo:
Well, Android 8.1 Oreo is the latest update of Android Oreo which was released in August 2017. The Android Oreo is the 8th iteration of Android OS and comes with many new features such as New emoji, picture-in-picture mode, multi-window, Better public Wi-Fi connections, Revamped notifications, Notification Dots, Notification channels, Google Play Protect, Project Treble, Autofill, smart text selection, Better battery life and performance and also new Settings menu and other UI tweaks. After rolling the 8.1 Oreo, Google also pushed the Android 8.1 Oreo branch tree to Android Open Source Project (AOSP).
Lineage OS:
Lineage OS is the legacy of the old famous custom firmware known as CyanogenMod or CM. The company behind Cyanogen.Inc has withdrawn the popular Android mod, CyanogenMod that left many of its users disappointed. Few believed that the legacy of CyanogenMod will be taken forward by a new Android mod, however, it was all uncertain. It is amidst such chaos that Lineage OS was introduced and definitely it gave back everyone the answer concerning Android mod.
You can follow the link to Install Lineage OS for Redmi Note 5 Pro device.
Download ROM Here – Lineage OS 14.1
Download ROM Here – Lineage OS 15.1
Download ROM Here – Lineage OS 16
Download ROM Here – Lineage OS 17.1
POSP OS:
Potato Open Sauce Project (POSP) is a buttery-smooth Android custom firmware (aftermarket) that is basically based on AOSP (Android Open Source Project). The POSP developers have handpicked the best features around the Android OS and have added their own sauce to it. In a simple way, this ROM aims to deliver some unique features to experience a better Android taste.
BlissROMs:
BlissROMs comes with a wide selection of customization options from around the Android community. Apart from that, it has also added some of its own unique features to the ROM. The stable build of this ROM is based on Android 10 (or Android Q) and brings with itself all the goodies that the said Android build has. Apart from there, you also get some Bliss exclusive features.
CarbonROM:
CarbonROM is based on the Android Open Source Project (AOSP), which means that its UI is no different from stock Android on the Pixel phones. The focus of the ROM is not on the UI; it's about making more features available for the smartphone with regular updates and support.
AOSPExtended ROM:
AOSP Extended ROM is based on the AOSP Source code which brings a lot of various cherry-picked commits from multiple other projects. Being based on AOSP, it provides a smooth and lag-free experience out of the box. The developer of AOSP Extended has promised to add many new features and make it even better for future updates.
Resurrection Remix:
Resurrection Remix is a combination of the stability provided by CM and features from Slim, Omni and original Remix builds providing an awesome combination of performance, customization, power and the newest features brought directly to your device. This ROM is an ultimately full-featured, stable and combined with the best features of open source ROMs. The ROM is also providing a lot of awesome original Resurrection Remix ROM add-on s in the builds which include best of performance, customization, power and the newest features of your device!
Havoc OS:
Havoc OS is a new Custom ROM designed on the base of Lineage OS and brings many new features that may not be present in other Custom made ROM. The ROM brings a System-wide Rounded UI, Spectrum support, Battery Teak features, Status bar tweaks, OmniSwitch and Slim recent option for quick multitasking and many more.
Paranoid Android:
Paranoid Android is one popular custom ROM built with many new innovative features, a slick user interface, improved performance, and battery backup.
Syberia Project OS:
Syberia Project OS is a new custom ROM developed by "Syberia Team" from scratch based on AOSP source code. They also use the CodeAurora sources (i.e. CAF) for HALS. The ROM is built to enhance the stock Android experience.
CypherOS:
CypherOS is a new Custom ROM and it is based on Android Open Source Code (AOSP). The ROM is an extension of pure Android and tries to maintain the purity of Android while offering useful features for users. The goal is to give the highest level of performance whilst achieving Simplicity. CypherOS is also known as AOSCP which stands for Android Open Source CypherOS Project.
DerpFest ROM:
DerpFest ROM is the latest addition to the community. It is based on Android 10 and brings tons of goodies with itself. These include themes in the form of new system fonts, new system icon shapes, new background colors, new additions to the status bar, changes to the quick settings panel, ability to modify on-screen keys, mapping hardware keys, tons of modifications the lock screen and notifications and additions of new animations are just some of the new features to be welcomed in this ROM.
PixysOS:
PixysOS is a new aftermarket firmware based on Android Open Source Project which is also known as AOSP. With this PixyOS, you are going to witness the best features around and you will get taste the unique features it brings with itself. The ROM aims to deliver an experience with original ideas and features along with the useful things the community is accustomed to.
ArrowOS:
ArrowOS is a new Custom ROM and it is AOSP inspired open source project started with the aim of keeping things simple, clean and neat. The ROM brings almost the same feature which is very useful for the ROM customization and at the end aiming to deliver smooth performance with better battery life.
ViperOS:
ViperOS is a new Custom Firmware based on the AOSP code but having its own custom mods. This ROM is quite famous for its custom-made features from all CM, Lineage, Slim, Omni AOSPA, etc. The ROM was developed when Google released the code for Android 7.1 Nougat. Now it has become one of the most stable Custom firmware with many features and customization. It offers a great balance between battery and performance.
Liquid Remix OS:
The ROM is an open source built from scratch and developed by the essence of adding many features from all the best ROMs out there. Finally, the developer released Liquid Remix Oreo which is based on Android 8.1 Oreo.
Project Treble:
Project Treble is Google's brainchild. It came into existence to solve the ever pertaining slow system updates. OEM specific OS updates are sometimes even slower. Most of the times you can see users complaining of not getting the update in time. Google's Project Treble will put the OS framework separate from the vendor's implementations. Manufacturers will be able to provide latest system updates by updating the OS framework.
CrDroid OS:
CrDroid OS is a new custom ROM based on AOSP/ Lineage OS built from scratch by adding customization option from AOSPA, Lineage, SlimROM, crDroid OS and many others great ROMs out there. The ROM brings a lot of customization option along with Pure Android Experience.
AOKP OS:
AOKP OS is formally known as Android Open Kang Project. This ROM is an open source Custom ROM based on the Android operating system. Here Kang stands for slang known as stolen code. The development was first started by Roman Birg as a free and open-source software on the official releases of Android Open Source Project by Google, with added original and third-party code, features, and control.
AICP OS:
AICP stands for Android Ice Cold Project which was started on HTC Desire HD smartphone and later it started to bring more and more developer to the ROM community. Thereby the project started to develop and more smartphone started to receive the AICP update. This ROM brings the features of Lineage OS, AOKP, Slim and many other custom ROM.
Nitrogen OS:
Nitrogen OS is the latest Custom ROM which brings amazing feature with Stock Android experience just like Pixel smartphone. Now you can install NitrogenOS 8.1 Oreo on Redmi Note 5 Pro by following this guide.
Dirty Unicorns ROM:
Dirty Unicorns ROM is one of the best custom ROM which is built from AOSP. The project was originally started by Alex Cruz aka Mazda in the year 2012. The ROM was first based off AOKP and later moved to AOSP tree to continue the work for a long run. This Custom ROM comes with many features.
Bootleggers ROM:
Bootleggers ROM is an aftermarket firmware based on Ground Zero Open Source Project (GZOSP) and brings custom features with the most useful apps on your device, with the goal of "Making you feel like 家". Using the stability and compatibility of GZOSP, this ROM is also packed with some custom wallpaper (Dawn by fxckingdeathwish), ringtones, and fonts, to bring to your device into a more fresh look, also with a selection of icons, header packs, and wallpapers (on ShishuWalls app).
DotOS:
DotOS is a simple abbreviation of the term Droid On Time Operating System. It is developed by a community and team members: Ganesh Varma and Kuber Sharma. The ROM brings many new tweaks and features and also merged some features from Best Custom ROM.
Pixel Experience:
As the name suggests, ROM brings the real Google Pixel experience on Redmi Note 5 Pro. It has all the features and applications which comes out of the box with Google Pixel smartphone. Now you can experience the real Pixel Smartphone with this ROM.
MIUI 9:
MIUI 9 is the latest iteration of MIUI ROM developed by Xiaomi company. It is also used in many devices as a custom ROM. It is developed based on Android Operating system. The ROM comes with many features such as Theme support, Customization of Status bar, Mi Launcher without app drawer, and many other features.
AOSiP OS:
AOSiP OS stands for the full form of Android Open Source illusion Project. It is a quality custom ROM based purely on Google AOSP source since 6.0 release. Twisted with the latest features and blended with stability. We strive for perfection and it shows. Now you can experience the real Android Oreo with this ROM.
OmniROM:
Omni ROM is the latest Custom ROM developed by many developers whom you may already know including Chainfire, Xplodwild, and Dees_Troy. This ROM is based on AOSP (Android Open Source Project) and developed with lots of customization, features, and enhancement.
Mokee OS:
Mokee OS is an open source Custom ROM based on AOSP. It was first started by a small group of Chinese developers during the Jellybean rollout, Mokee ROM was China's first steps into the open source world of Android. The OS brings few customizations which obviously give breath to those who still on Stock ROM.
That's it! I hope you have installed the Custom ROM for Redmi Note 5 Pro. Leave a comment or feedback down below. Thank you!.
I hope this guide was helpful to find the Best Custom ROM for Redmi Note 5 Pro which is suitable for you.