The power button is a quintessential piece of hardware thanks to its variety of uses and applications such as locking and unlocking the phone, turning off or rebooting the device, and much more. If the power button isn't working due to a 'xyz' reason, it does mean you need to fix it and fast because without a power button, you won't be able to unlock or log the phone which is the most basic task you can do unless you have a FaceID wherein if you had one, you wouldn't be looking for the guide on how to fix power button not working power.
Assuming that you are unable to press the power button and command it to perform a said function, we compiled a list of methods that you can follow in order to scrutinize the cause of the issue and try to resolve it as well as temporary fixes until you actually get it repaired if the problem isn't solving no matter what you do.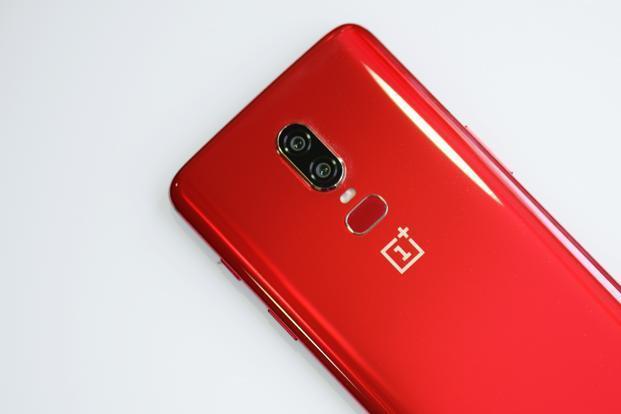 Guide To Fix OnePlus Power Button Not Working Problem
Before commencing the following guide, you must know that there are several conditions such as the phone is unlocked, locked and screen is off, or it is switched off wherein you would actually need a power button in order to unlock the phone in the last two conditions and we will go as per the conditions expressed above.
It's great that your phone was actually unlocked and available in use when the power button suddenly started being unresponsive. Now, you can do a number of tasks to keep the screen awake and the phone unlock which are explained below.
Ways to keep the screen alive
Go to 'Settings >> Display' and check out for the feature called 'Keep the screen alive' or its other moniker where you will find durations. You need to select the maximum duration which is around 30 minutes depending upon which smartphone you use. Once you have set a said maximum duration, if you are using the phone throughout the day then there won't be any problem. On the other hand, if you are busy somewhere or aren't using the phone, it will actually get locked after the 30 minutes end of being idle. This is where you must intervene and at least tap on the screen once or do a thing or two every 30 minutes to keep the screen alive and the phone unlocked.
There are various other tips that you can follow such as you can set an alarm at various intervals so that you can keep the screen alive for a longer duration. Other available options are to call yourself using a different phone that will keep the phone screen active and unlocked.
Now it is not possible to turn on the screen without tapping the power button excluding the fact that you can still use fingerprint, calls, alarms, etc. Assuming that the power button not working problem was apparent which didn't allow you to make the arrangements explained in the period method "Ways to keep the screen alive", here how you can actually light up the screen if it's locked and the screen is off.
You can ask a friend or relative to call you so that the screen could light up, disconnect the call and bingo, you have successfully lit the screen after which, unlocking and other tasks henceforth don't necessarily need the power button. Can't call? Plug in the charger or use a more portable option of power banks so that you can lit the screen whenever and wherever you want. Another alternative is to connect the phone to a computer using the USB cable and that must do the magic.
It's really important to scrutinize if the power button not working issue that you are facing is actually a software-related issue or is it related to hardware. Now, let's say that you first instigate the possible software-related issues. What I can suggest you is to reboot the device but now, there's a problem, you don't have a power button to reboot the device and how on Earth will you be able to do it. Now it's really simple and although it requires a little bit of knowledge that is what YouTube and Google are for. You need to study a bit about how to adb and fast boot tool as it can help you reboot the system using your computer as a medium.
There are a bunch of other possible methods that might do the magic such as update all the apps, update the firmware, wipe app and storage cache. Now, if you use the ADB and fastboot tool, you will be able to boot into the recovery mode and wipe cache partition as well as reset the device and that's pretty much everything that I can think of to resolve the OnePlus power button not working problem, though there might be many more available options.
You went through the tips that I mentioned above but couldn't get the power button working so what do you do? It's probably a hardware issue which could be anything from debris stuck beneath key or the button itself might be damaged. Now, you can actually take a sharp object such as a needle and try to dunk it within the openings alongside the button. Note that not all smartphones have tiny openings and if it's not there, do not attempt to force and pave your way because that might permanently damage the button or any other associated piece of hardware. If there's nothing you can do to revive the power button, the power button is probably damaged and that is when you need to report it to a service center and get it replaced or repaired based on the severity.
Most of the people do care about their phone but doesn't implies that they will report the power button not working problem to a service center immediately and that is where you need to use alternatives as there are plenty of apps available in the Google Play Store that you can utilize in an effort to replace a physical power button but believe it, this method is purely temporary and won't last long enough.
Power Button to Volume Button
This is a basic app that works exactly how it's named. You can tweak one of the volume rockers to double as a substitute power button. This allows you to lock, unlock, turn on and turn off the phone pressing the set volume button.
Gravity Screen
This app works with the help of several sensors mounted on your OnePlus devices such as gravity sensor, accelerometer, etc. There are several settings that you need to set so that the app could lock and unlock the phone based on its orientation.
Proximity Actions
As the name suggests, it works with the help of proximity sensors which are mounted on the upper bezel of your OnePlus smartphone. The app lets the user set various variables or wave duration according to which, it allows the user to perform said functions. You can set a 20ms wave duration to unlock the phone and just glide your hand over the device for a fraction of a second and it will unlock.
Shake On/Off
Shake to turn on the phone and shake again to turn it off. It's easy and doesn't require rocket science degree to operate. You can simply shake the phone and get the work done.
The last resort
Take it to the service center and get it fixed right away. If your phone is in warranty period, the replacement might charger either fully with benefits, partially or totally free.
Read More: