Nowadays, it's one big problem if you cannot to a wifi network or if the internet isn't working. People have grown dependent on wifi for their daily internet usage because it has some perks over mobile data such as it is much cheaper, faster and reliable when compared to mobile data which is expensive and not so reliable if you are moving in and around or out of the home network. What should you do if the wifi isn't turning on? What if wifi is stuck or freeze or connection isn't being established? There are a plethora of issues because of which, we have compiled a list of methods and troubleshooting tips that you can follow to curb any Wifi problems on your ZTE Nubia and other smartphones.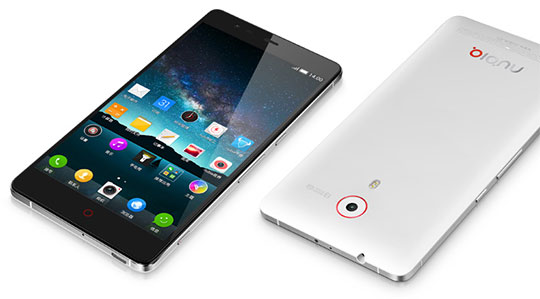 Perform a power cycle
Although many of the people won't believe it performing a power cycle can actually fix minor software glitches. What you need to do is to power down the phone for 30 to 40 seconds and then, reboot the device or you can simply remove the battery if it's removable. In case if your device has a non-removable battery, you can reboot the phone using the power key or you can perform a forced reboot by pressing the power key and volume up key together and hold.
Toggle wifi
Many times it happens that you tried turning on the wifi on your phone. Since it takes just a tap on wifi icon under the notification tray to turn on the feature, it usually resists it and might keep deactivated. In such case, you can simply toggle the wifi icon several times and it's done, the wifi must kick start right away.
Toggle airplane mode
The underlying explanation on how it works has been a mystery but there are a plenty of users who have reported about this method as a useful troubleshooting tip. Wifi isn't turning ON or if its connecting to the available wifi network? Simply toggle the airplane mode several times and wait for a few seconds before turning ON the wifi on your phone.
Check for any physical damage
It is quite common for smartphones to fall and crack open or get damaged. Also, liquid damage isn't something new which means, there's a lot that can happen which will eventually obstruct the working of wifi on your phone. Check for physical damage or liquid damage to the flex cable or wifi antenna that could get damaged easily. In this case, you will have to get it fixed by a technician or service center.
There's a chance the wifi antenna or the flex cable is loose and therefore, you need to shake it well as it may reconnect the cords and allow wifi to work normally.
All you need to know about apps & wifi problems
Android is widely popular for millions of apps available on the Google Play Store. Android has an app for everything and anything you can ever wish for. But not all apps are healthy for the system. There are many third-party apps that can introduce errors and bugs that can render your phone useless if you haven't taken care of what you are installing on your phone. You must uninstall apps which aren't in use or those which you think aren't good for your phone. There are apps which might slow down the phone as well as choose host of problems such as the wifi problems that we are discussing here. You must uninstall or dormant, unused and unwanted apps right away.
Software updates
Experts advise users to keep their devices updated. This is equally important for apps that are installed or came pre-installed as well as the Android OS that you have been using since outdated apps and firmware can introduce errors which disrupt the smooth working of a smartphone.
You can check for firmware updates at Settings >> About Device >> Software Updates >> Check for updates. Further, you can check for available updates for all the apps at Google Play Store >> My apps and games >> Installed.
Clear cache
Cache files are temporary files the system creates and stores in order to quicken the retrieval time consumed by an app or feature to access. However, the cache memory is prone to errors as it may get corrupt and cause issues. Therefore, it is recommended by experts to delete all the cache files from your phone. There are basically three methods to clear cache files for which are explained below.
Clear Cache & Clear Data
This is a simple and standard method that you can follow whenever the system turns too slow or attracts issues. You need to go to 'Settings >> Apps'. Tap and open all the apps individually and tap on 'Clear Cache' and 'Clear Data'.
Wipe cache storage
This method would actually delete all the storage cache from the phone. You need to proceed to the Settings >> Storage >> Cache Memory and tap to delete it.
Wipe cache partition
This is a slightly invasive method where you need to access the recovery mode, however, it is powerful and you could see the changes quite instantly.
To log into the recovery mode, you need to turn off the phone at first.
Next is to press and hold the power button as well as volume up key together for few seconds and let the system boot up.
Release the buttons once the Android logo is displayed on the screen.
In recovery mode, you can scroll using volume keys and select an option using the power button.
You need to tap and select the option 'wipe cache partition'.
Finally, accept the selection by selecting 'Yes' from amidst the options.
Reset the device
If it's a software glitch which isn't rectifying even after you followed any of the given methods, why don't you simply reset the phone in factory settings? Although it will erase the photos, videos and all data from the device, it will resolve any software glitch interrupting the wifi feature to work normally.
To reset the phone, you can go to Settings >> Backup and Reset >> Reset the phone >> Enter the password or pin >> Reset Everything.
Another method revolves around recovery mode which can be accessed when the phone is turned off.
You need to press two buttons simultaneously i.e. Volume up and power key together until the screen lights up.
Leave both the keys when an Android logo is displayed on-screen.
Scroll and select 'wipe data/factory reset' from the options and then, select 'Yes — delete all user data'.
You can restart the phone after adhering to this procedure and whatever wifi problems that you were facing must have resolved by now.
Install wifi signal booster
It's quite possible that the wifi antenna mounted on your device is damaged, you can use external wifi receivers as an alternative. If the wifi antenna is low-powered or isn't able to provide the speed that you need, you can install wifi signal booster which must do the job.
Report the problem
You can't find the solution for the wifi problems yet? Report the issue to a service center and get it fixed. The technician or the service center might charge a premium to repair or replace the damaged component but it is worth since wifi is something that the majority of smartphone users utilize on a daily basis.
Read More: