In this guide, we will be fixing the flickering issue for the Hisense TV. If you are someone who is experiencing the flickering issue. This article is tailor-made for you. Hisense is now a global brand in terms of high quality Television screen which comes with variable refresh rate and good software support.
But often times minor issues with Hisense TV appear out of nowhere. A similar issue is being reported where you come home and start your TV, and your screen starts flickering. Don't worry this issue is quite common and can be fixed by yourself. We will be showing you some easy steps using which you can fix the flickering of your Hisense TV screen.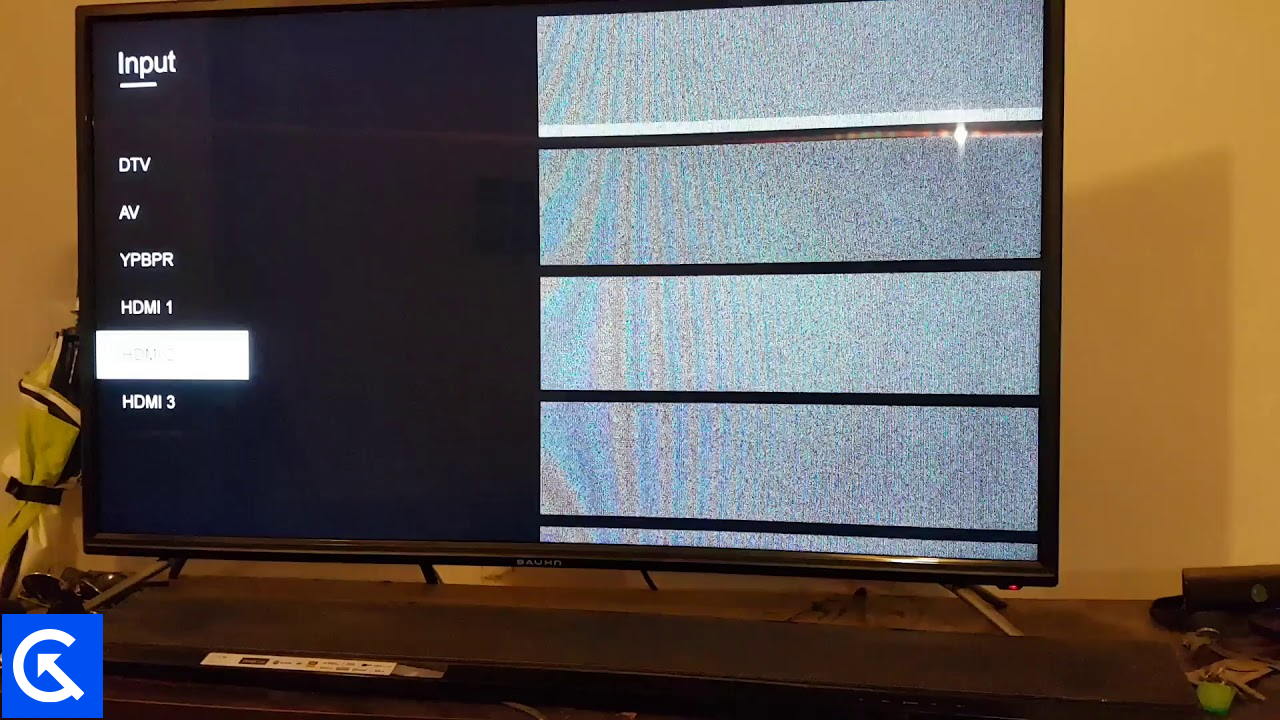 Hisense TV Screen Flickering or Flashing Light, How to Fix?
Most of the TV flickers because of the loose cable connection or the incorrect display settings. Here are a few steps you can try to fix the flickering of your TV.
Please note that the below guide is intended to help with all Hisense models including the one with higher refresh rate.
Method 1: Power Cycle your TV
The most common fix for any electronic device. Power cycle your device to get it to work normally. Sometimes, electronic equipment gets heated and starts malfunctioning, to fix that you need to turn that off and let it cool for a few minutes. That is what you will be going to implement in this fix.
Unplug the Hisense Tv from the power socket.
Press and hold the power button that is on the Tv near the IR receiver.
Wait for at least 30 minutes to drain any residue electricity in the TV (stored in the capacitors).
Plug everything back again and see if the flickering has stopped or not.
Method 2: Unplug your HDMI cables
Your screen is flickering, maybe because of the loose connection of the HDMI cables. You may have a damaged HDMI port or a damaged HDMI cable. Follow these steps to fix it.
Power off your TV. Unplug and Plug the HDMI cable back.
Use a cotton cloth or the blower to clean the inside pin of the HDMI cables and the ports as well.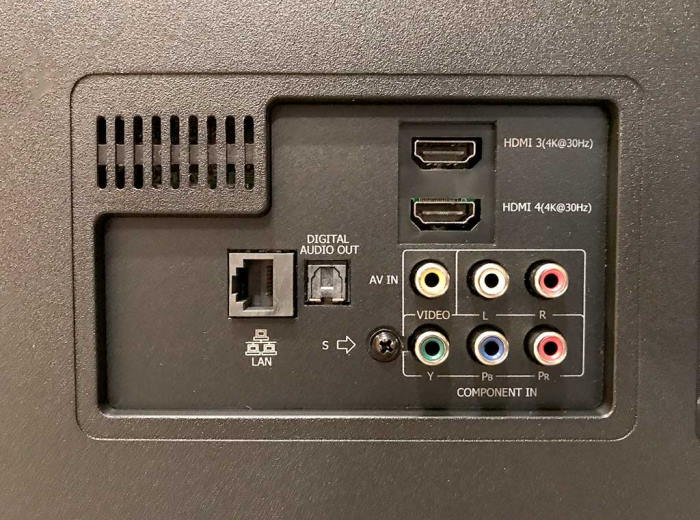 Try using a different HDMI cable and see if that FIX your flickering.
Use different HDMI ports available on the TV.
Method 3: Update your TV Software
These days every TV has software and it gets updated regularly. If your software is out of date, it can cause problems like flickering, blinking and no sound, etc. So, check your software updates on the Hisense TV. Most of the Hisense TV has the auto software updates turned on if not, go to settings and turn it ON.
On your remote, press the Home button.
Choose the "cog" icon to enter settings and then press All.
Now, press about and then System Update. To check for updates, click Detect.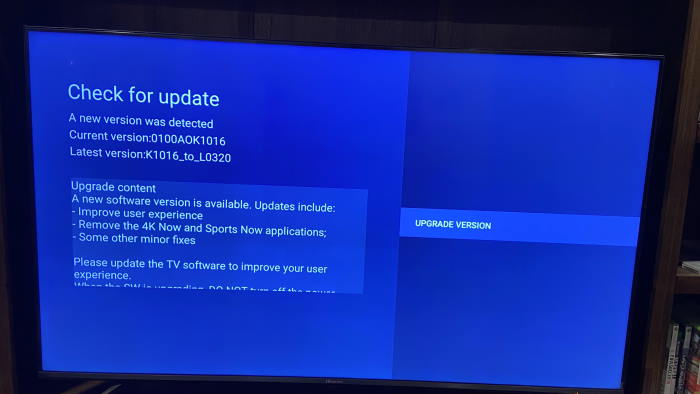 Press the "setttings" icon to go to settings and then go to support.
Now, go to system updates and enable the Auto firmware Upgrade.
Method 4: Change Settings
Every TV has the option to change the display colors according to your preference. In the Hisense TV, you can try changing your color settings and do some adjustments to remove the flickering screen.
Press home and select the "Cong" icon to open the settings.
Go to the picture menu. Try every picture mode and see if that fixes the flickering.
If your problem persists, go to picture mode settings and turn off the Ultra Smooth Motion and Clear Motion.
Try changing the viewing angle by going into the Expert settings.
If that did not work do some adjustments to brightness and contrast and see if the screen stops flickering.
Method 5: Reset Your Hisense TV
A factory reset can help you fix any internal problems that are caused by the settings change and other factors or any application that is not compatible. However, you can not fix any hardware issue by factory Reset. A screen flickering issue caused by any software issue can be fixed by Resetting your TV.
Go home by pressing home on the TV remote.
Now, press on the "COG" icon to open the settings.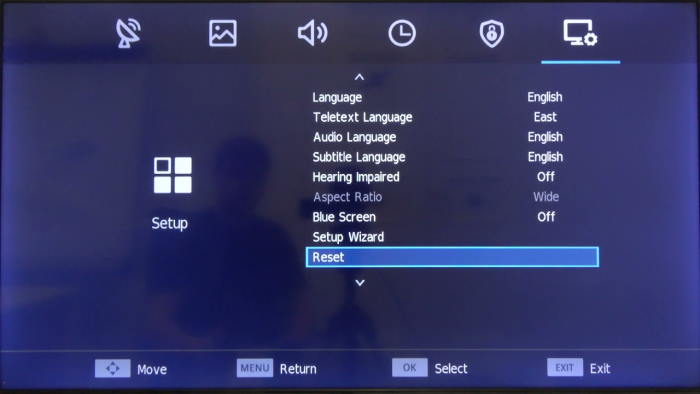 Go to device preference and choose RESET.
Follow the on-screen instruction and select erase everything.
Wait for it to restart. Once you are done with the process, your TV will reset to factory default settings.
Method 6: Contact Customer Support
If you are still within your one-year warranty period, you should contact Hisense, who will most likely come to you and simply replace the panel in your TV.
You can reach Hisense at:
1-888-935-8880 (Mon – Fri, 9am – 9pm)
If they can not fix your TV, they will offer you a good discount on your next purchase.
Conclusion
So this was all about resolving flickering issues with Hisense TV. You can try implementing all of the given methods to fix your TV. Hisense TV is becoming increasingly popular these days, and it is always beneficial to be aware of all of the methods to fix your TV on your own.