After a long wait for Potterheads and RPG lovers, Hogwarts Legacy has finally released this month. In the game, players will be able to explore the Wizarding World of Hogwarts. The Harry Potter universe will bring players back to the iconic Hogwarts castle, where they can participate in many activities. They can explore the grounds, discover new spells, and compete in magical duels. If you are wondering whether there will be a Hogwarts Legacy DLC, here's everything we know.
The story of Hogwarts Legacy is set in the 1800s, long before the events of Harry Potter. Players will take on the role of a student attending the school in their fifth year. You can customize your character by selecting your house, wand and patronus. The castle and grounds will be filled with secrets to uncover and new stories to discover. The game will also feature an open world, allowing players to explore and interact with the environment in new ways. So, players are excited to learn whether a Hogwarts Legacy DLC will accompany the game.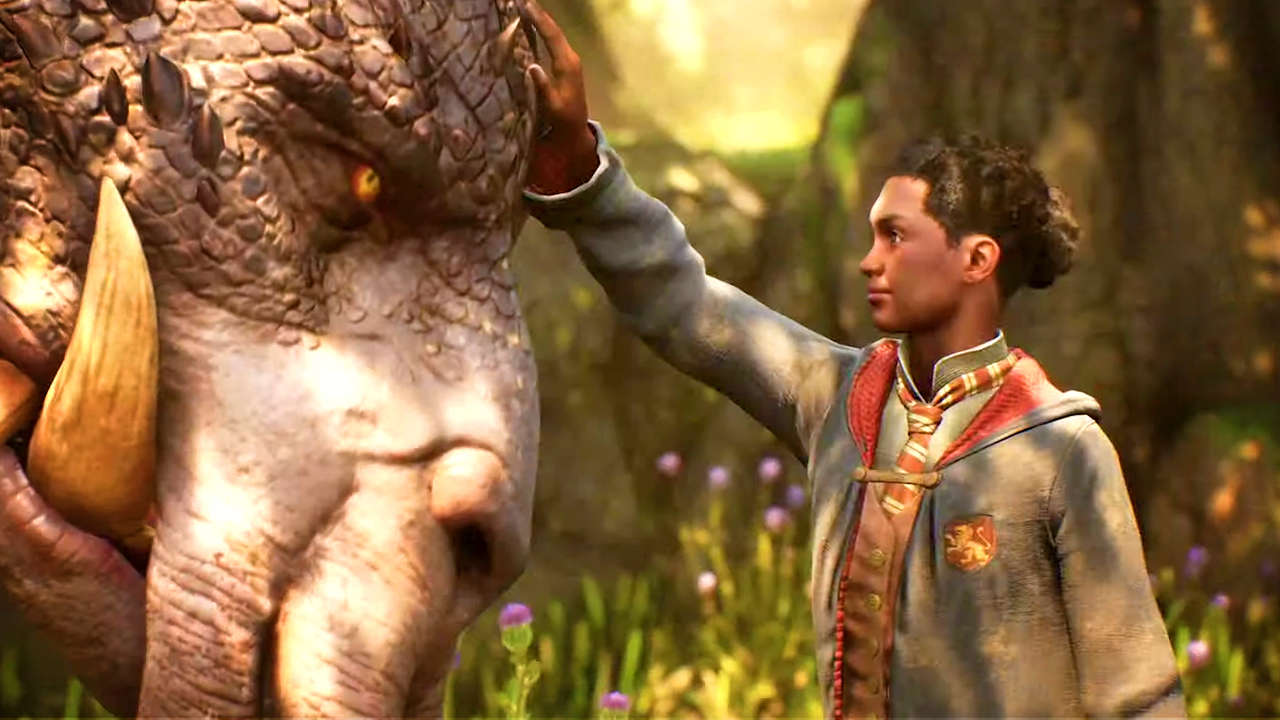 Will Hogwarts Legacy have DLC?
Players wonder if Hogwarts Legacy will have any form of downloadable content (DLC) available. If you have completed the main story, you might be already eagerly anticipating Hogwarts Legacy DLC. With so much already offered in the game, it would be exciting to see future DLC bring even more magic and excitement to the Wizarding World. It's only natural for fans of the franchise to be curious about what other surprises may be in store for them.
The Harry Potter universe is a world of wonder and excitement, with magical creatures, iconic locations, and deadly spells. With this in mind, it's no surprise that the Hogwarts Legacy DLC is set to significantly expand the game's story and provide even more thrilling content for fans to discover. Players eager to learn what kind of content the developers have planned for the future should look no further.
Unfortunately, there is currently no news that Hogwarts Legacy will have any downloadable content available. The developers have been clear in their confirmation that the game will not include any microtransactions, but that doesn't necessarily rule out the possibility of DLC. As of now, the details are still rather scarce, but hints and teasers dropped by the developers have been enough to ignite speculation amongst the fans about what kind of new content could be included in the game. Many theories have been put forward, ranging from a potential story expansion to a range of new characters and locations, but it's impossible to know for sure until more information is released.
What do Players expect to see in DLC?
Fans are divided on the fact that Hogwarts Legacy doesn't include Quidditch, one of the most beloved sports of all time. Although players can traverse the skies on broomsticks, they can't actually participate in the sport itself. Although some may argue that the level of detail and freedom in the game more than makes up for its lack of Quidditch, a great side activity like this one would add an extra layer of excitement to the game. Adding Quidditch as downloadable content would be a fantastic addition to the game, providing a great way for players to unwind and take a break from dungeon-crawling and exploring the overworld. It would bring a sense of nostalgia to the game as well, allowing players to feel like they are really experiencing life at Hogwarts in all its glory.
Another potential addition to the game could be the introduction of new spells and potions to learn and master. Players could attend classes specifically designed to teach these new skills, and these could be used to defeat enemies in thrilling battles. Moreover, new classes such as Ancient Runes, Arithmancy, and Muggle Studies could be added, providing players with unique challenges and opportunities to explore the Harry Potter universe in more depth. Furthermore, with the introduction of this new downloadable content, players could also have the chance to visit new locations such as St Mungo's, Diagon Alley, and the Ministry of Magic. These places could offer new and exciting challenges, as well as a variety of secrets and items to collect. Such a DLC would open up a vast array of possibilities. This would allow players to gain a deeper understanding of the Harry Potter universe and its many magical elements.
Possibility of Future Hogwarts Legacy DLC should not be ruled out
It is worth noting one leaker's reports that Hogwarts Legacy's map size had been substantially downsized. Almost a quarter of the original area had reportedly been excluded, including the Highlands and the Swamp. This generated much speculation that these areas could be added as part of a potential expansion in the future. However, as is the case with any rumors or leaks, it is important to take this information with a grain of salt. That is, until there are any further official announcements. While it is true that some of the features that have been left out may be included in a potential expansion, there is no guarantee that this will be the case. Therefore, it is best to wait for official announcements before making any assumptions.
It is possible that Hogwarts Legacy will be receiving DLCs in the near future. This entails the immense success and positive reception the game has achieved. Currently, it is Steam's top-selling game, which is quite a feat. Furthermore, all these rumors and leaks have suggested that the devs will add additional content to the game. However, whether or not this will become a reality is not confirmed. Developers usually go out of their way to ensure the game has a robust amount of content and replayability. So, it would make sense for them to continue to add more content in the form of DLCs.
Hogwarts Legacy DLC Release Date
As mentioned before, there is no news about the DLC, so there is no release date from the devs. Instead, they have been diligently working on resolving any performance-related issues. These include crashes and stuttering in the game, and other bugs that may appear. They seem to be making it their top priority to ensure the game is stable and enjoyable for all players. Once they have achieved that goal, they will probably begin to look into developing potential DLC for Hogwarts Legacy.
If you are eager to be notified, it is important to keep up with the official channels of the game. These will be the first to announce any updates or new DLCs that may be coming in the future. Additionally, they may provide helpful tips, tricks, and information on how to get the most out of the game. With all of this in mind, we can rest assured that the developers are doing everything they can. Once they make sure the game is running optimally, there may more content to come in the future.
That's all the information we have on the upcoming Hogwarts Legacy DLC at the moment. We advise fans of the game to stay tuned to our Hogwarts Legacy page for all the latest updates. Make sure to check back regularly for more information about this recently released game.