OPPO sub-brand OnePlus is known for its flagship-killer smartphones at a very competitive price tag that not only offers stunning hardware but also an awesome software experience too using OxygenOS out of the box. The best part is that OnePlus devices do offer a call recording option on all of their smartphones which we can't see on all OEMs. But you may ask How to Disable This Call is Now Being Recorded Warning on OnePlus devices?
It's quite strange that being an individual OEM, all the released OnePlus smartphones do come with a stock Google Dialer and Contacts app. That doesn't mean there is a lack of a OnePlus-owned dialer or contacts app on OnePlus smartphones. That also indicates some policies of Google for call recording. To recall, the call recording feature isn't legal in plenty of countries due to privacy issues.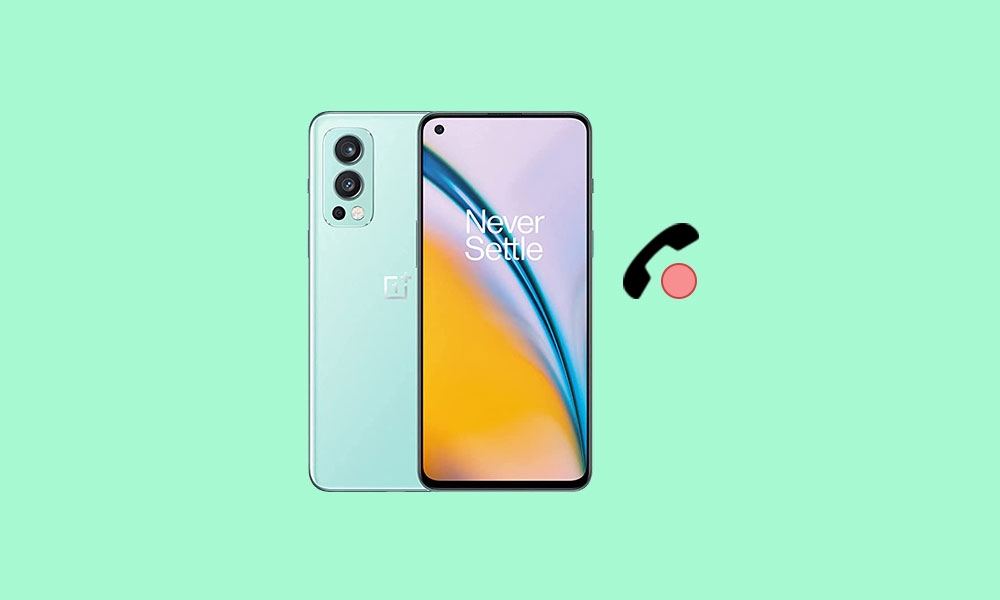 How to Disable This Call is Now Being Recorded Warning OnePlus
It seems that the stock Google dialer app immediately notifies another caller whenever you start recording the call using the same on your OnePlus handset. According to multiple reports, Google Dialer basically plays a warning audio message before starting the call recording to the other caller 'This call is now being recorded'.
All the latest OnePlus devices such as OnePlus 8T, OnePlus Nord, and even the OnePlus 9 series do come with this annoying call record warning. So, it's always a better idea to replace the stock Google Dialer app with the standard OnePlus Dialer app on your OnePlus handset by following the steps below. By using the OnePlus Dialer app, you'll be able to stop the call recording warning audio.
Step 1: Download and Install OnePlus Dialer App
First of all, you'll need to download the OnePlus Dialer (Phone) APK file on your OnePlus device.
Once downloaded, make sure to simply install it as usual. Just tap on the APK file and select 'Install'.

If the system requires you to enable Apps from Unknown Sources then make sure to 'Allow' the permission.

Then go back to the app installation page again and complete the process.
Step 2: Set OnePlus Dialer as a Default Dialer
Launch the OnePlus Phone (dialer) app.
Make sure to set it as a default dialer app on your handset if it automatically asks you to do so.
Just tap on the OnePlus Phone app as a Default Phone app > Tap on Set as Default.
OR, you can do the alternate steps below:
Head over to the Settings app on your OnePlus smartphone.
Next, tap on Apps and notifications > Select Default Apps.
Tap on the Phone App option and choose OnePlus Phone (Dialer).
Step 3: Enable Automatic Call Recording
Open the OnePlus Phone (Dialer) app.
Go to the three-dot menu icon on the top right corner.
Tap on Settings > Make sure to turn on the 'Call Recording' toggle.
Now, you can record calls automatically using the Auto Recording feature.
The person whom you're calling and automatically record the conversation won't gonna know that you're using the call recording option. Whereas, you can disable the Google Dialer app if you want. To disable the Google Dialer app, press & hold the app icon > Tap on App Info > Select Disable.
Therefore, your opponent caller won't get any kind of notification when you record the call. However, call recording without the permission of the recipient isn't legal at all in most of the regions. Before using this feature, we'll recommend you to check for the same with the laws of your region.
That's it, guys. We assume this guide was helpful to you. For additional queries, you can comment below.