Security and Privacy threat is one of the major concerns in all over the world right now. No one is safe in terms of the privacy nowadays whether it's outside or even in own house or office. Recently, the privacy issues are coming out very frequently due to the spy hidden camera. It captures all the necessary details or record videos with the voice so anyone can be in deep trouble. But there are some possible ways to find out or assume that someone is spying on you. Here in this guide, we will share with you How to find hidden spy camera on your phone and radio.
Previously, there were quite bigger sized spy cameras available but now pinhole type camera and button-sized camera become so much popular and widely used as well. Due to the size factor and accessibility, you or anyone else can spy easily by placing a pinhole camera on anywhere. The pinhole cameras are placed some unusual places or stacks or wall corners so it can't be visible easily.
Here we've mentioned some of the places where these types of cameras do a better job:
In the hotel rooms (It may be costlier or cheaper, depends on the nature of tracking by hotel management or staffs)
Rental houses
In the trial rooms of any Shopping mall
Body Massage center
In public toilets
Indoor swimming pool, fitness room, public bathroom
and more
If you go out to anywhere these are the possible places where you may be spied by a hidden camera. But there are some specific locations as well where most of the pinhole cameras are placed normally.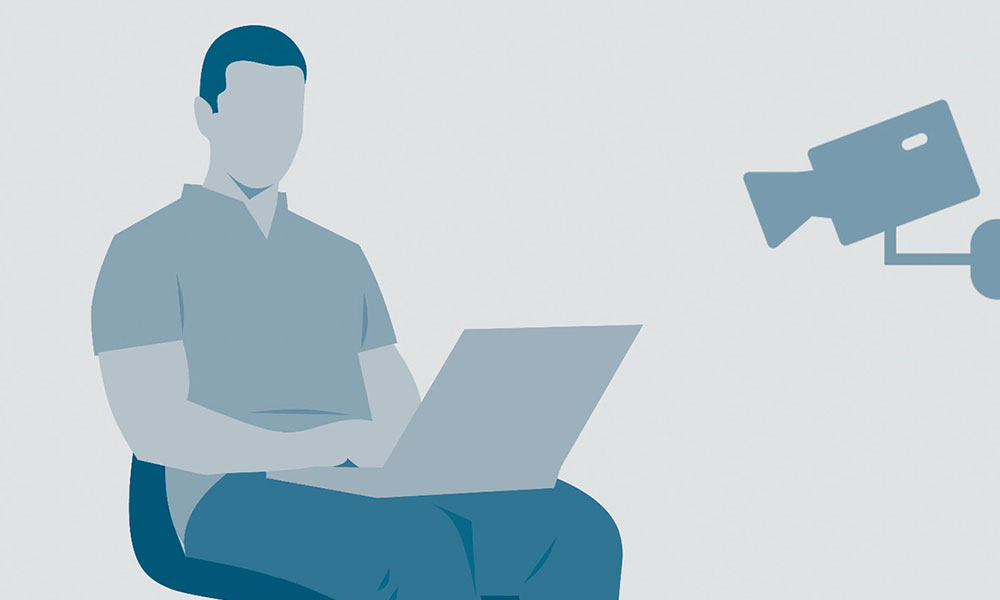 Where You Can Find The Hidden Cameras?
Socket, switchboard
Fire smoke sensor
Clothes hook, handbags
Doors, mirror, wall clock
Tissue box, alarm clock, router, eyeglass
Furniture, televisions, speakers, air conditioners, electric fans
Lighters, keys, portable battery, beverage bottles
The spy camera can be hidden very easily and you can't even think about it. Mostly, if you're in a new place and stays for a few hours then it's almost impossible to figure it out. Here are some ways to find out the spy cameras slightly faster which may not be necessary all the time. But you can try it out once for sure.
Read More: Top 5 Truly Wireless Earphones You Can Buy
Normally, the pinhole camera does have a strong magnetic field. It will become more powerful when you're nearby to the camera due to its wireless transmission function.
By using your mobile phone communication to detect the electromagnetic field is one of the fastest and easiest ways to find out pinhole spy camera. basically, you can make a phone call to check out whether the call is connecting or quality is okay or not. Similarly, you can use any spy camera detector app as well to track any strong magnetic field.
Use Mobile Camera to Detect the Luminous Point
Additionally, you can use functional infrared lights on mobile to detect the Luminous point. In order to scan the area, the lighting conditions should be dark. You can turn off lights, close doors, and windows as well. Then open the phone photo feature and start scanning every place in the room. If you find any light spot on your camera display then it might be chances that the camera is hidden there.
Use the Flashlight of a Phone to Detect Glitter
after turning on the flashlight of the phone and search all the holes in the room, like screw holes, vents, radiators, televisions, speakers, etc very well. If there is a reflection or any kind of glitter is visible, there is a decent chance that the camera will be hidden. You should check properly whether it's a camera lens or anything else.
Detect Spy Hidden Cameras by Radio
Radios can be used to detect sensors like CCD or CMOS sensors. Basically, the sensor needs the crystal oscillator to generate clock/pixel/line scan imaging. The generators of these clocks have a fixed frequency electromagnetic wave transmission.
Detect Spy Hidden Cameras by the Thermal Imager
You can use the thermal imager as well. Normally, the spy cameras run for each and every day for 24×7. The camera user wants to get every detail on a date and time-wise whenever required. That's why there is no chance to turn it off periodically. Therefore, after a few hours of use, the camera sensor/components gets heated.
So, whenever you wave the Thermal Imager, you can see the higher heat consumption area in a room or place. That may also help you a lot to find out the hidden camera.
Conclusion
Whenever we go out for a trip or vacation or meeting or any other work, we spend some time or stay for days in a hotel, cafe, other public places, etc. So, it's our duty to be safe by keeping in mind about these things. To keep protected ourselves in any public place is one of the most important things at the end of the day.