In case you have been on the lookout for a good pair of truly wireless earphones, this is going to be a good place to find the one that suits you the best! With every possible manufacturer releasing wireless earphones left, right, and center, there is more variety than ever in the TWS earphone market. While the overwhelming number of choices might make it confusing, it only benefits us, the end consumers.
In this guide, we will be going over a few of the viable options in the TWS earphone space. We have curated the list in a manner that covers the broad spectrum when it comes to consumer truly wireless earphones. There's an option for those who want the best sound and noise cancellation, or one for those who just want the longest battery life.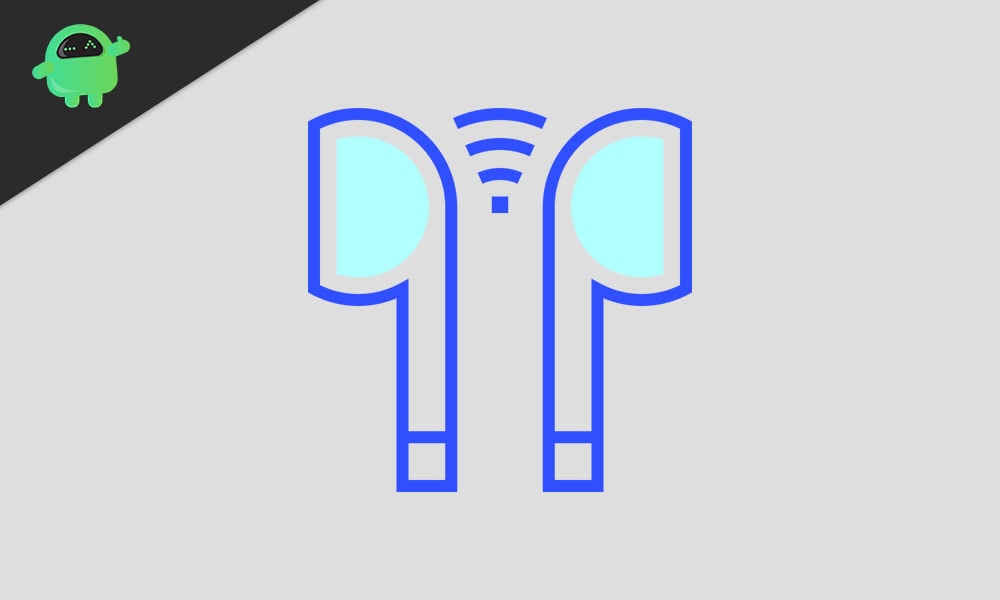 Top 5 Truly Wireless Earphones You Can Buy
All the earphones mentioned below have had great reviews from the users who purchased them, and we strongly believe that each one of these will provide you with a great experience, it is only up to you to decide which pair will give you the utmost satisfaction. Not only have we enumerated a list of the top 5 truly wireless earphones you can buy, but we've discussed in brief why we think each one of them is great in its own way. With that being said, sit back and enjoy the rundown!
1. Apple AirPods Pro
Battery Life: 5 hours, 24 hours with charging case | Range: 240m (theoretical)
If you are an Apple user with the budget to bag the AirPods Pro and still don't own them, you're doing something wrong. They're the bigger brother to the massively successful AirPods and boast some of the best noise cancellation on any TWS earphones. AirPods Pro isn't the most sound accurate, and it's not the best looking either. But the amount of convenience it offers for Apple users is unparalleled.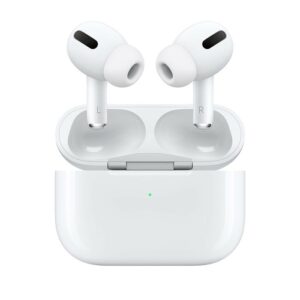 Things like ultra-fast connectivity and seamless device switching are possible thanks to the H1 chip baked inside the AirPods Pro. With the recent iOS 14 (and iOS 15 betas) updates, spatial audio is taking the world by storm and a few devices like the AirPods Pro and the AirPods Max have the technology inside to deliver the experience.
The charging case is quite pocketable too and has support for wireless charging. The unusually shorter stem of the AirPods Pro also gives rise to new and intuitive controls. Users can squeeze the stem to play/pause, change tracks, and switch between the noise cancellation and transparency modes. Coming in at $250 (usually $200 on sale), the AirPods Pro is a premium set of earphones that people engrossed in the Apple ecosystem will appreciate.
Buy AirPods Pro on Amazon
2. Samsung Galaxy Buds Pro
Battery Life: 5-8 hours on board, 13-20 hours with charging case | Range: 10m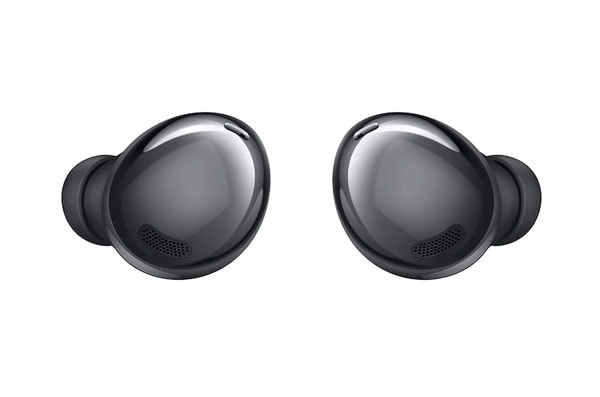 On the opposite end of the spectrum, we have Samsung's flagship TWS earphones – the Galaxy Buds Pro. We wouldn't recommend non-iPhone users to buy the Apple AirPods Pro for obvious reasons, and for just those people, the Galaxy Buds Pro offers an identical experience. While the Galaxy Buds Pro sounds great and features decent ANC, it's the small size that makes it so unique in our books.
The $200 price tag seems justified, given the feature set on these things. The Galaxy Buds Pro is also completely waterproof and is quite robust given its size and mass. It does come with Bixby Voice, but if you can look past it, the Galaxy Buds app is a great place to fine-tweak your pair. If you own a recent Samsung Galaxy device, the pairing process is honestly just as convenient as the AirPods situation with Apple devices is.
Buy Samsung Galaxy Buds Pro on Amazon
3. Amazon Echo Buds 2
Battery Life: 5-6.5 hours on board, 15 hours with charging case | Range: N/A
The key highlighting factor of the Amazon Echo Buds 2 has to be its pricing. For $120 retail (usually $80 on discount!), it's hard to find a comparable pair of TWS earphones that also feature active noise cancellation. Apart from being absolutely tiny and adorable, the Echo Buds 2 have a decent sound output and have a comfortable fit in the ears.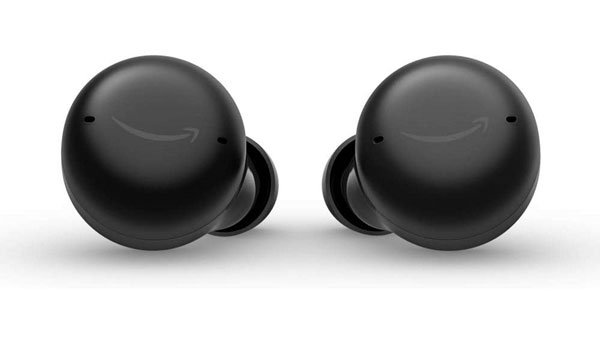 The 5.7mm dynamic drivers are enough to make the sound coming out of the tiny earbuds punchy and loud. The Echo Buds 2 are also IPX4 splash resistant. The built-in Alexa voice commands are nice to have, but given how most people prefer Google Assistant or Siri, that might not be an alluring selling point for the Echo Buds 2.
Buy Amazon Echo Buds 2 on Amazon
4. Sennheiser Momentum True Wireless 2
Battery Life: 7 hours on board, 28 hours with charging case | Range: 9m
Coming up next on our list are the successors of the popular Sennheiser Momentum True Wireless earphones. While the second version retains a lot of the design aesthetics, much has changed internally including improvements in the battery life department. The Momentum True Wireless 2 now has almost double the battery, where a single charge can give you 7 hours of continuous playback.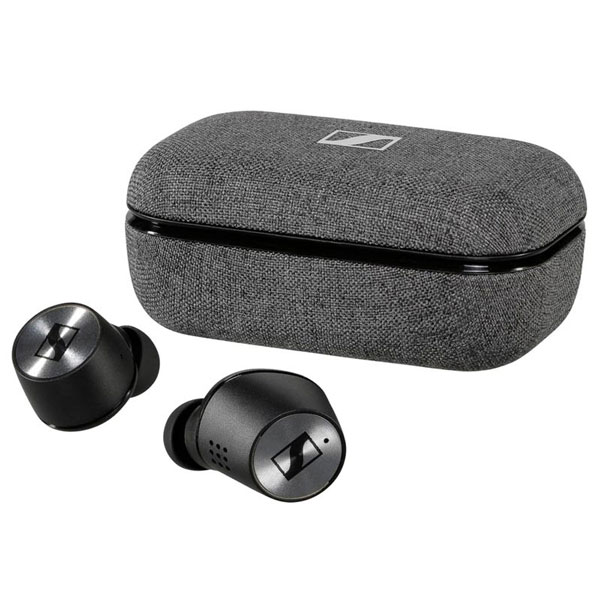 In case you need a recharge, the 28-hour battery life of the case will easily last you a week at the very least. These do offer great noise cancellation and have one of the best sound signatures of any truly wireless earphones that you can buy. However, at the steep price of $300, you really gotta love these to consider them over the other cheaper offerings.
Buy Sennheiser Momentum 2 on Amazon
5. Bose QuietComfort Earbuds
Battery Life: 6 hours on board, 12 hours with charging case | Range: 9m
It is no doubt that Bose makes one of the best sounding and most accurate noise cancellation headphones that money can buy. Well, their QuietComfort Earbuds are no exception. These earbuds boast having the best noise cancellation tech in any truly wireless earphone, and while that might be up for debate, these are easily in the top 3 if you're in the market looking for the best noise cancellation earbuds.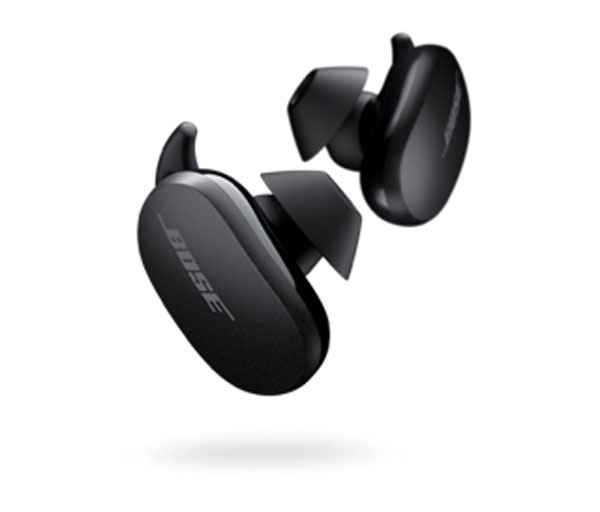 With over 11 different levels of active noise cancellation, you're sure to find one that fits your needs just right. While the battery life is an area where these earbuds have decided to cut corners, we feel the $279 price tag is quite justified for the great sound stage that they have to offer. Most reviews of the Bose QuietComfort Earbuds have put them second only to the AirPods Pro when it comes to ANC and sound transparency.
Buy Bose QuietComfort Earbuds
Bonus: Beats Powerbeats Pro
Battery Life: 9 hours on board, 24 hours with charging case | Range: 10m |
The Powerbeats Pro by Beats is easily one of the best TWS earphones for fitness freaks. While Apple still owns Beats, there's something very different about the way they sound which put them at a great place as an alternative to the AirPods Pro. The Powerbeats Pro also comes with the Apple H1 chip, making connectivity on Apple devices a breeze.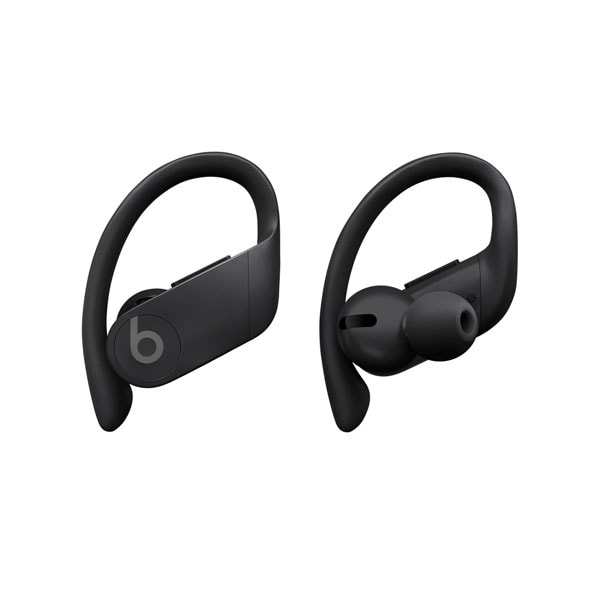 The rugged build and the snug-fit that these have in your ears make these perfect workout earphones. If you love everything about the AirPods Pro but fear them falling out of your ears while working out, these are your next best option. With a price tag of $250, they sit well with most other truly wireless earphones on this list.
Buy Powerbeats Pro on Amazon
Conclusion
That covers our top picks for the best truly wireless earphones you can buy in 2021! While we've gone over a variety of TWS earphones from all kinds of manufacturers, most of these offer nearly the same satisfaction when it comes to listening to music. Which one did you finally settle on? Do let us know in the comments below!