In the day and age of wireless technology, the amount of people who still use wired electronics has reduced drastically. It is crazy to think the very concept of wireless technology began decades ago, and it is now more than ever that consumers have started shifting to fully wireless electronics, be in the internet connectivity, charging standards, music players, or even smart home appliances – everything is now done over the air. This is all thanks to the sheer convenience that comes up when you eliminate the need for long, cumbersome wires to connect two or more things to one another.
One such trait that has seen an enormous plummet in technology growth has been wireless earphones and headphones. We're not talking about the only half wireless earphones, but we're emphasizing the new truly wireless standard. These earphones have zero cables, not even the one to connect the two earphones together. There are a lot of advantages that come with a pair of truly wireless earphones, convenience being one of them. Imagine not having to deal with rotten and crumpled wires whenever you wish to listen to some music, isn't that great?
It is true that truly wireless earphones have been around for quite some time now, and we have had offerings from various manufacturers with their own versions of truly wireless earphones. In this soon to be saturated market, which ones should you even go for? Well, there are a lot of factors that you should base your purchase on, and in this article, we will be going over what we feel are the top 5 Truly Wireless Earphones You Can Buy right now. Without any further a due, let's kick this list off!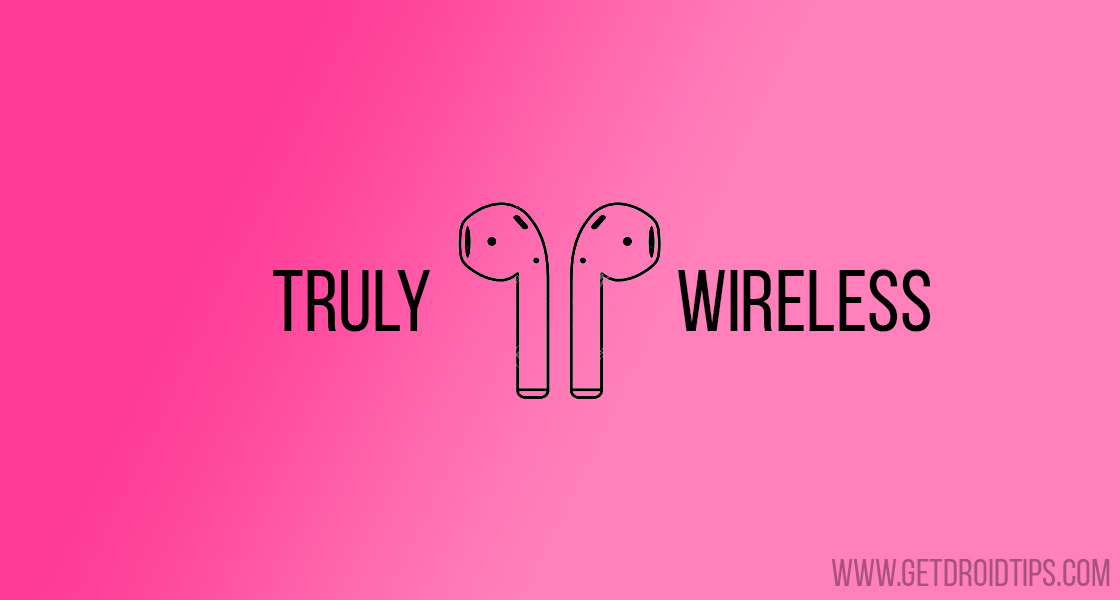 Top 5 Truly Wireless Earphones You Can Buy
All the earphones mentioned below have had great reviews from the users who purchased them, and we strongly believe that each one of these will provide you with a great experience, it is only up to you to decide which pair will give you the utmost satisfaction. Not only have we enumerated a list of the top 5 truly wireless earphones you can buy, but we've discussed in brief why we think each one of them is great in their own way. With that being said, sit back and enjoy the rundown!
1. Apple AirPods Pro
Battery Life: 5 hours, 24 hours with charging case | Range: 240m (theoretical)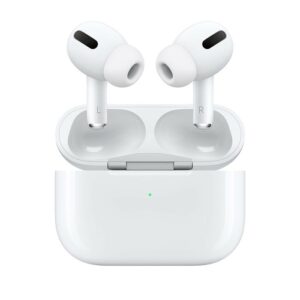 The first one on the list, and probably the best ones if you own an Apple device – AirPods Pro. While AirPods Pro isn't to be seen as a direct successor to the best-selling Airpods, they share a lot of fundamentals such as the design, feel, and great integration within Apple's ecosystem. Thanks to the H1 chip inside the AirPods Pro, you can expect seamless and instant connectivity with your iPhone, iPad, or any other Apple device for that matter. The length of the stem itself has been reduced dramatically, and Apple has added pressure sensitivity in them for music control. Clearly, the main focus of the AirPods Pro is its exceptionally good noise cancellation technology. Everything works flawlessly also thanks to the wonderful software control you get with your iPhone.
Sound-wise, the AirPods Pro leaves a lot to be desired but then again, the sound wasn't AirPod's strong suit ever to begin with. What you get is class and convenience, something that very few truly wireless earbuds can promise you. If you own an iPhone as your main device, then considering the AirPods Pro is a no-brainer. The pricetag does scream premium at $240, but we feel that this isn't the craziest pricing that Apple has done. If you don't need noise cancellation, then just grab the regular AirPods, which bring the same convenience of connectivity and also have the signature sound stage if you're into that.
Buy AirPods Pro on Amazon
2. Sony WF-1000XM3
Battery Life: 6 hours on board, 18 hours with charging case | Range: 9m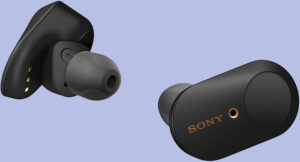 Sony is still king when it comes to the best noise cancellation headphones in the audio market. However, they have been killing it in the truly wireless space lately as well. The Sony WF-1000XM3 is a great pair of truly wireless earphones that offer probably one of the best noise cancellation functionality in any earbuds right now. These new offerings by Sony have a much smaller design and a dome-like design that fits in your ears just perfectly without sticking out a lot. With over 6 hours of battery life on a single charge and a backup of 18 hours with the case, these are one of the most long-lasting truly wireless earphones you can get. You can further push your battery life by turning off noise cancellation. For a price tag of around $200 (usually on sale for cheaper), the XM3s undercut the AirPods Pro while sounding better and with even better noise cancellation built-in.
Buy Sony WF-1000XM3 on Amazon
3. Sennheiser Momentum True Wireless 2
Battery Life: 7 hours on board, 28 hours with charging case | Range: 9m
Coming up next on our list are the successors to the popular Sennheiser Momentum True Wireless earphones. While the second version retains a lot of the design aesthetics, much has changed internally including improvements in the battery life department. The Momentum True Wireless 2s now have almost double the battery where a single charge can give you 7 hours of continuous playback. In case you need a recharge, the 28-hour battery life of the case will easily last you a week at the very least. These do offer great noise cancellation and have one of the best sound signatures of any truly wireless earphones that you can buy. However, at the steep price of $300, you really gotta love these to consider them over the other cheaper offerings.
Buy Sennheiser Momentum 2 on Amazon
4. Bose QuietComfort Earbuds
Battery Life: 6 hours on board, 12 hours with charging case | Range: 9m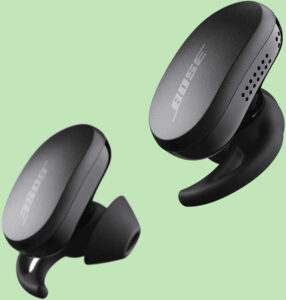 When a strong contender like Bose decides to put noise cancellation in their flagship truly wireless earphones, you know it just got real. It is no doubt that Bose makes one of the best sounding and most accurate noise cancellation headphones that money can buy. Well, their QuietComfort Earbuds are no exception. These earbuds boast having the best noise cancellation tech in any truly wireless earphone, and while that might be up for debate, these are easily in the top 3 if you're in the market looking for the best noise cancellation earbuds. With over 11 different levels of active noise cancellation, you're sure to find one that fits your needs just right. While the battery life is an area where these earbuds have decided to cut corners, we feel the $279 price tag is quite justified for the great sound stage that they have to offer.
Buy Bose QuietComfort Earbuds
5. Beats Powerbeats Pro
Battery Life: 9 hours on board, 24 hours with charging case | Range: 10m |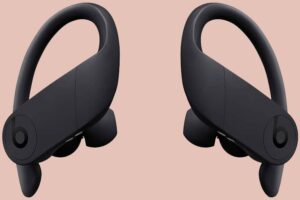 Ending our list of some of the best truly wireless earphones, we have the Powerbeats Pro by Beats. While Apple still owns Beats, there's something very different about the way they sound which put them at a great place as an alternative to the AirPods Pro. The Powerbeats Pro comes with the same great Apple H1 chip, which means if you own any Apple devices, connectivity is a breeze. So, who are these primarily for? The rugged build and the snug-fit that these have in your ears make these perfect workout earphones. If you love everything about the AirPods Pro but fear them falling out of your ears while working out, these are your next best option. With a price tag of $250, they sit well with most other truly wireless earphones on this list.
Buy Powerbeats Pro on Amazon
That's been our coverage for some of the best truly wireless earphones you can buy in 2020! Which one among our list was your favorite, and why? We would love to hear your opinions down in the comments below! In conclusion, before you step out and purchase a pair of truly wireless earphones, we suggest you give a little emphasis on how much battery they offer, the kind of connectivity issues they have (if any), and lastly compare them to the gold standard that is the Apple AirPods Pro. If you have any queries regarding our rundown, then do hit us in the comments below, we'd be happy to help!