Airdrop is the cool native file transfer solution of Apple. If you wish to send a file from your iPhone to your Mac, then using this feature you can do so. The devices link via Bluetooth and then through Wi-Fi file is sent. Sometimes, if you are trying to send a file to a Mac and the receiving device may not show. This can happen due to various reasons. It can issue with the network, any older model of Mac that doesn't support airdrop. We can fix that issue with AirDrop though.
If you are on a developer beta of Mac, then maybe some bug is causing the Airdrop to not work. Again, if you have the Do Not Disturb enabled, then AirDrop won't work and recipient devices will not show. In this guide, I have put up some troubleshooting techniques that you can use to fix this issue.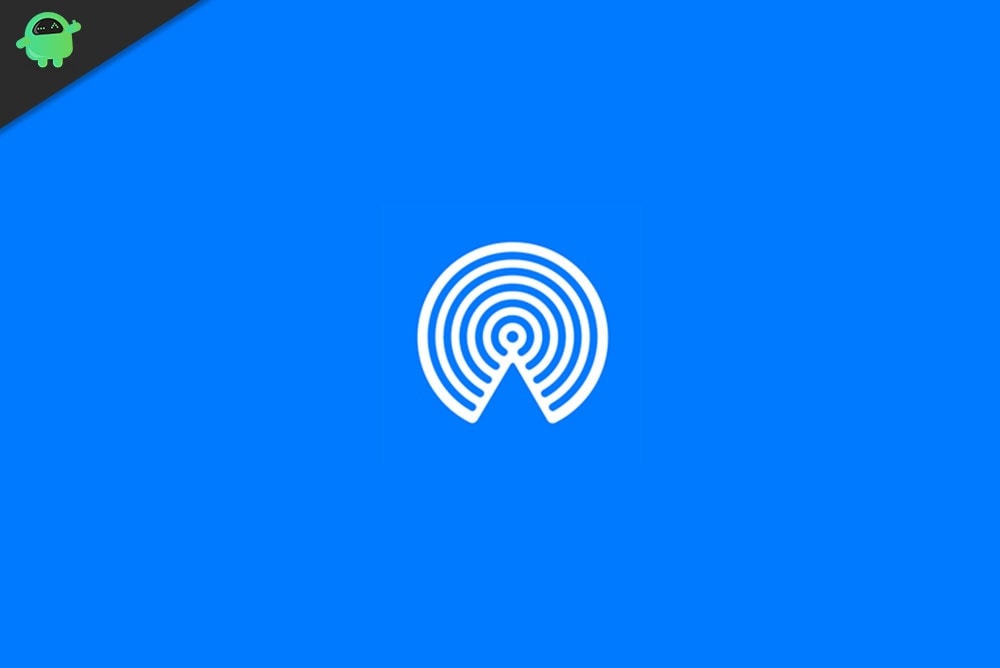 Fix: AirDrop Not Working on Mac
Here are the fixes that you can follow to fix the Airdrop on your Mac. Before that check out the list of MacBooks that actually support the AirDrop feature.
How to Know if Your MacBook/iMac Supports the AirDrop Feature
A complete list of all Mac devices that can support the AirDrop file transfer.
MacBook Air [All models from 2010 onwards]
MacBook Pro [All models from 2008 onwards]
iMac[All models from 2009 onwards]
Mac Pro[All models from 2009 onwards]
MacBook[2008 Models and later]
Mac Mini[2010 models until the latest model]
If you are using a really older version of macOS, then you can access AirDrop from the Finder app. After you open Finder, on the left-hand panel, you will see an option for AirDrop. You can even try to open AirDrop on the latest version of Mac using this process if there is an issue with connectivity or discovering the device.
Reboot your Mac
Like all the troubleshooting guides, I have shared before, always try to restart your device. This has been a proven method to fix several software glitches. So, restart your Mac.
Disrupt Bluetooth and WiFi to Make AirDrop Work
Here, I'm talking about disabling both Bluetooth and WiFi manually. Simply turn them off and after a few seconds enable them again. Now, try to find the target device and check if AirDrop is working and you can send your file.
Is the Sending Device and Receiving Device Connected to the Same WiFi Network?
Both sender and receiver Macs don't need to be on the same WiFi network. Still, being on the same WiFi network makes the connection faster and easily discoverable.
Open Your Mac Visibility to EveryOne
Often having the visibility of your Mac on the receiving end, leads to AirDrop not working. So, you have to set the visibility of your Mac to Everyone to fix when AirDrop is not working.
Open Finder
Navigate to AirDrop
Click on Allow Me to Be Discovered By
Then choose Everyone
You may also set the visibility to Contacts Only but you must have the contacts' detail on your Contact app especially the email ID. The ideal situation is sender and receiver must have each other's contact with them for the smooth working of AirDrop.
Don't Enable Do Not Disturb
If Do Not Disturb is enabled then you need to disable it before using AirDrop. Activating DND renders your Mac undiscoverable to other devices that may want to connect to you or send you any file.
Click on Today in the Notification Center at the upper right section
The option Do Not Disturb will be there. Simply click on the switch to toggle it off
Reset Bluetooth Connection to Fix AirDrop if it is Not Working
All the Bluetooth connections with your Mac are stored on a single file which is present in that Mac itself. You need to remove that file by resetting the Bluetooth connection. This will fix up the AirDrop issues and other connectivity issues regarding the Bluetooth that may persist.
On the menu bar click on Bluetooth
Then click Turn Bluetooth Off
Open Finder > Go
In the Go To Folder, paste this /Library /Preferences
Look for the file com. apple.Bluetooth. plist
Then delete that file
After the above steps re-enable Bluetooth and pair the devices. At this point, AirDrop will be fixed and you should be able to transfer files easily.
Update Your macOS to Fix AirDrop Issue
Often there may be some bug on the current build of macOS you are using. It is not uncommon if you are running the developer beta build of any MacOS. So, that may cause a few apps and services to falter including Airdrop. So, try to download and install the update to your macOS to make it bug-free. Then try to set up a connection to any device and send your file via AirDrop.
To update your macOS,
Go to System Preferences > click on Software Update
The device will search for the latest available build of macOS
You need to be connected to WiFi to download and install the update
So, that's all about how to fix the issue of AirDrop not working on your Mac. These solutions are very effective and will help you out.