Chrome OS is lovable to users due to its lightweight and snappiness. Some errors arise commonly in Chrome OS. But there is no error message in Chrome OS which is more frightening to Chromebook users other than "Chrome OS is missing or damaged." This "Chrome is missing or damaged" error on Chrome OS is due to the Blue Screen of Death (BSOD) error on Windows systems. If you are facing this issue on your Chromebook, as of now there is no easy way to get back things normal and of course, you are likely to lose your local files. Through this article we mean to help you guys to resolve the "Chrome OS Is Missing or Damaged" error. First, let us have a look at the causes of the popular error in Chrome OS.
Causes of the "Chrome OS Is Missing or Damaged" Error
Chromebooks rarely incur some errors. If you see the error message "Chrome OS is missing or damaged" simply means that it is a software error. Sometimes it may be necessary to reinstall the Chrome operating system. If you see more error messages on your Chromebook, it may mean there is a serious hardware error. The "Chrome OS is missing or damaged" error appears when your machine encounters problems loading the operating system. This problem is usually encountered during the startup process. However, it can also appear at random while you're using your computer. The error screen looks slightly different depending on the device's model. But all the solutions are the same for all Chromebooks irrespective of your device's model.
Troubleshoot your Chromebook Quick reset
When your Chromebook's operating system (OS) isn't working properly, you can recover it. Recovery is removing and reinstalling the new Chromebook OS.
Sign out of your Chromebook.
When the sign-in screen appears, press and hold Ctrl + Alt + Shift + R.
When the box for "Reset this Chrome device" opens, press and hold Ctrl + Alt + Shift + R again.
Click Powerwash and Revert, then follow the instructions that appear.
ChromeOS Startup Error
If this type of error happens, then your Chromebook's operating system may not be working properly. First try turning your Chromebook off, then back on again, to see if that fixes the error. If it doesn't, you need to recover your Chromebook. Recovery permanently erases everything on your Chromebook's hard drive, so make sure to back up your files before you recover your Chromebook.
How to Reinstall ChromeOS
While performing a recovery on your Chromebook it reinstalls the operating system and restores the original factory settings, removing all associated Google Accounts (including the owner) and clearing all local data from the hard drive. Locally saved files and saved networks are deleted for all accounts. The Google Accounts themselves, and any data synced to the web through your Google Drive, are not affected by a system recovery.
How to Fix Chrome OS is Missing or Damaged Error
If you are stuck at "Chrome OS is missing or damaged" screen then press Ctrl + D shortcut to open the Chrome Recovery Window. After that, press the "Enter" key and then follow the instructions which appear to reset your Chromebook. Note that, this process will completely wipe your device including the local storage. Once the reset process ends and reboots you can use your Chromebook as smooth as earlier.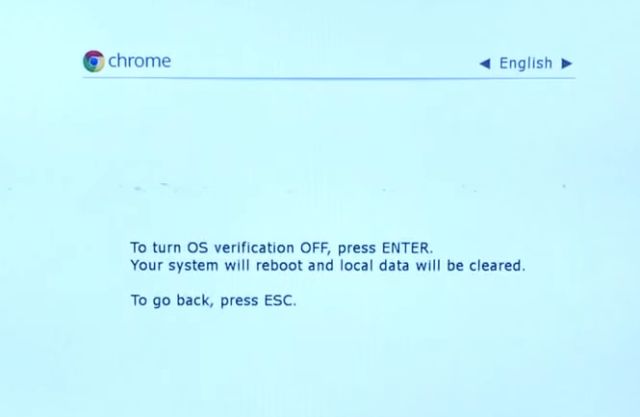 However, sometimes if the Ctrl + D keyboard shortcut does not work then you will have to create a recovery media using another computer. You can use any system, it can be a Windows, macOS or Chrome OS itself to create the recovery media. All you have to do is install this Chromebook recovery utility app on your Chrome browser.
After this, now insert a thumb drive or SD card on the computer which you have earlier installed the recovery utility. Next, launch the app and click on "Get Started".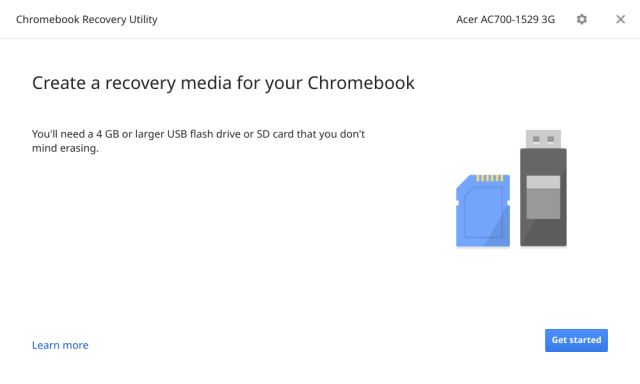 For this, you need to know the Chromebook model i.e. Here you will have to select the Chromebook model. So that, the recovery utility app can download the specific Chrome OS image. After all this process ends, click on the "Continue" button.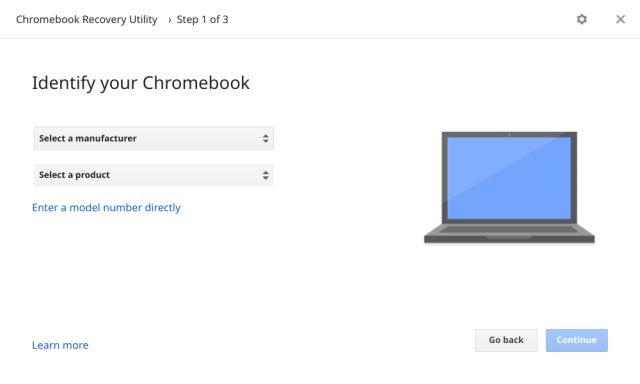 Now you will see a screen, on this choose the removable device (thumb drive or SD card respectively) which you have inserted and click on the "Continue" button. And Finally, it will download the image and will also create the recovery media automatically.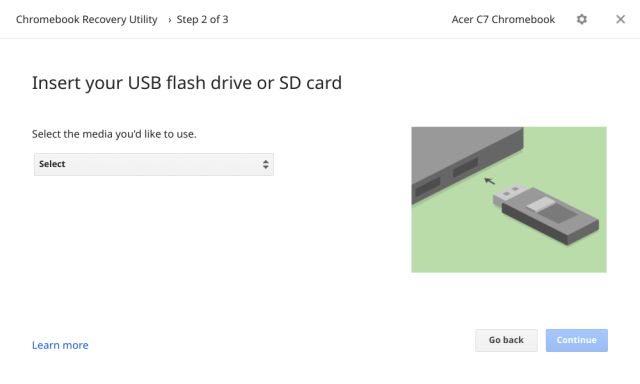 Once this process comes to an end, insert this thumb drive or SD card to your old Chromebook which shows the error "Chrome OS damaged/missing" screen. Once inserted it will automatically detect the recovery media and there will much instruction which appears on your screen. Now you can follow the instructions to recover your Chromebook. Finally, you will get rid of the "Chrome is missing or damaged" error.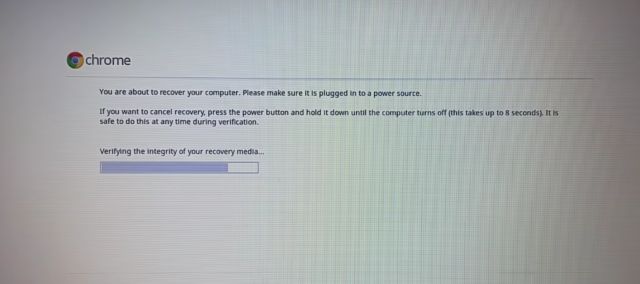 After this process comes to an end, your Chromebook will obviously function as it used to perform at the time of your purchase. Even still after applying these fixes, your problem doesn't come to an end, then you may have a hardware issue rather than software and you can contact Google or even your device's manufacturer for further assistance.