Nowadays, many Apps and games on the iPhone require the GPS to be enabled to function correctly. However, some people might not feel comfortable sharing their location for privacy concerns. Also, no one wants to leave home to collect Pokemon on a particular GPS location.
In such scenarios, you can spoof your iPhone locations and make the Pokemon Go algorithm fool you into thinking that you're actually at the required locations. There are plenty of tricks and tools to do so. Here we are sharing the best way, UltFone iOS Location Changer, how to spoof Pokemon Go on iPhone with you that works for everyone.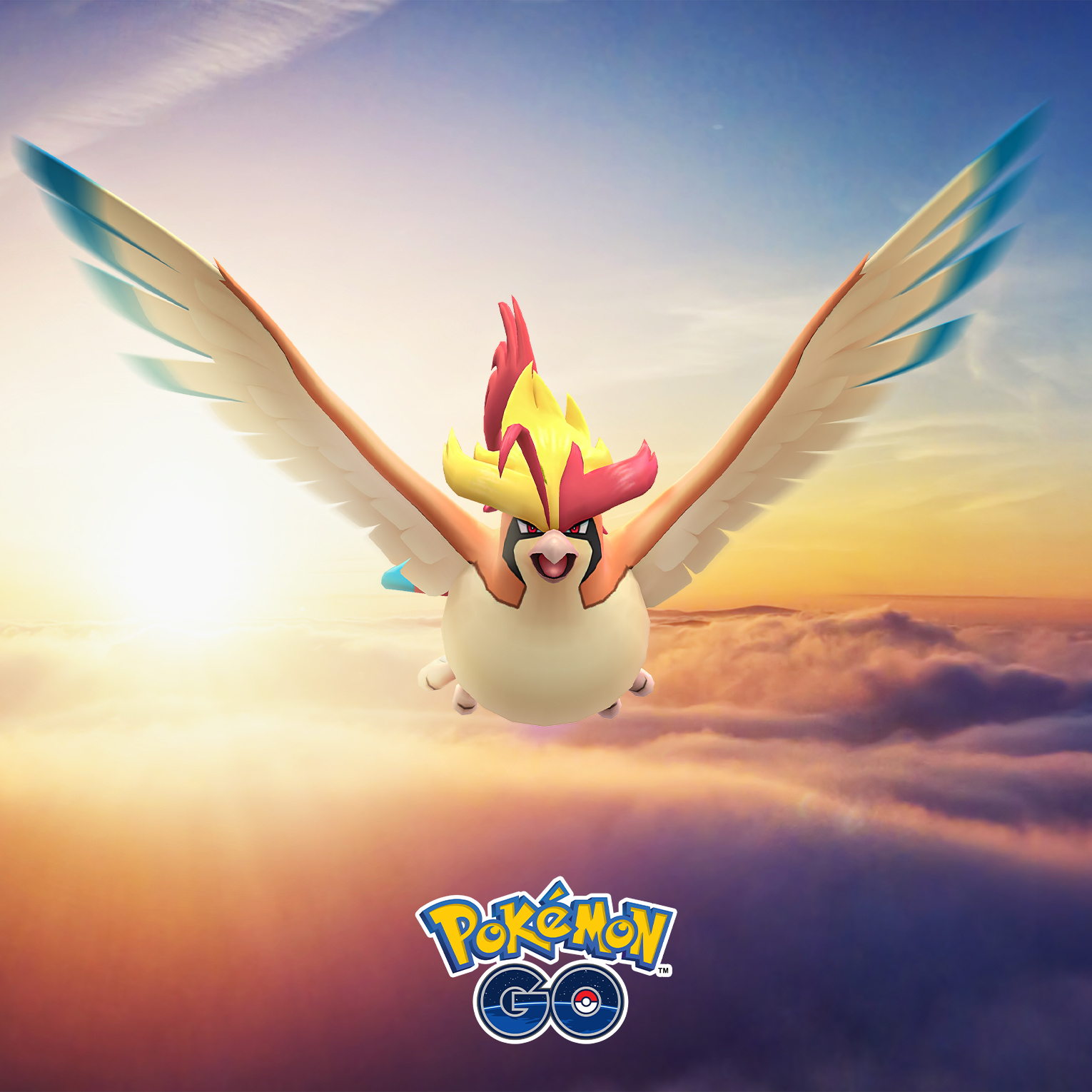 Part 1: What Is the Pokémon Go Spoofing on iPhone
Pokemon Go spoofing is about changing your current location without moving a step forward. Spoofing means tricking the system and bypassing the geographical restrictions by changing your IP address, so it thinks that you are not in your actual location but the fake one.
To make it even easy for you to understand, take the example of the VPN service. They provide you with a unique IP address of a different region; hence the GPS coordinates are altered, and your current location is spoofed.
This way, you can't just quickly move anywhere in the virtual world of Pokemon Go. In addition, you can collect unlimited Pokémon while playing the game and use other banned apps and websites in your region.
Part 2 Why Do We Trick/Spoof Pokémon Go GPS on iPhone?
While playing Pokemon Go, you must collect pokemon placed in different locations. Sometimes you might need to go far away to collect the mighty and legendary pokemon to continue enjoying the game.
In such a scenario, you might want to know how to play Pokémon Go without moving. The Pokémon Go spoofing eliminates this hassle and fools the Pokémon Go system by making it believe that you are in that desired location. So you can't just collect the Pokémon but can also walk in the virtual world of Pokémon Go.
There are different ways to spoof your locations on your iPhone. Some are reliable, and some require lengthy processes, which consume a lot of time.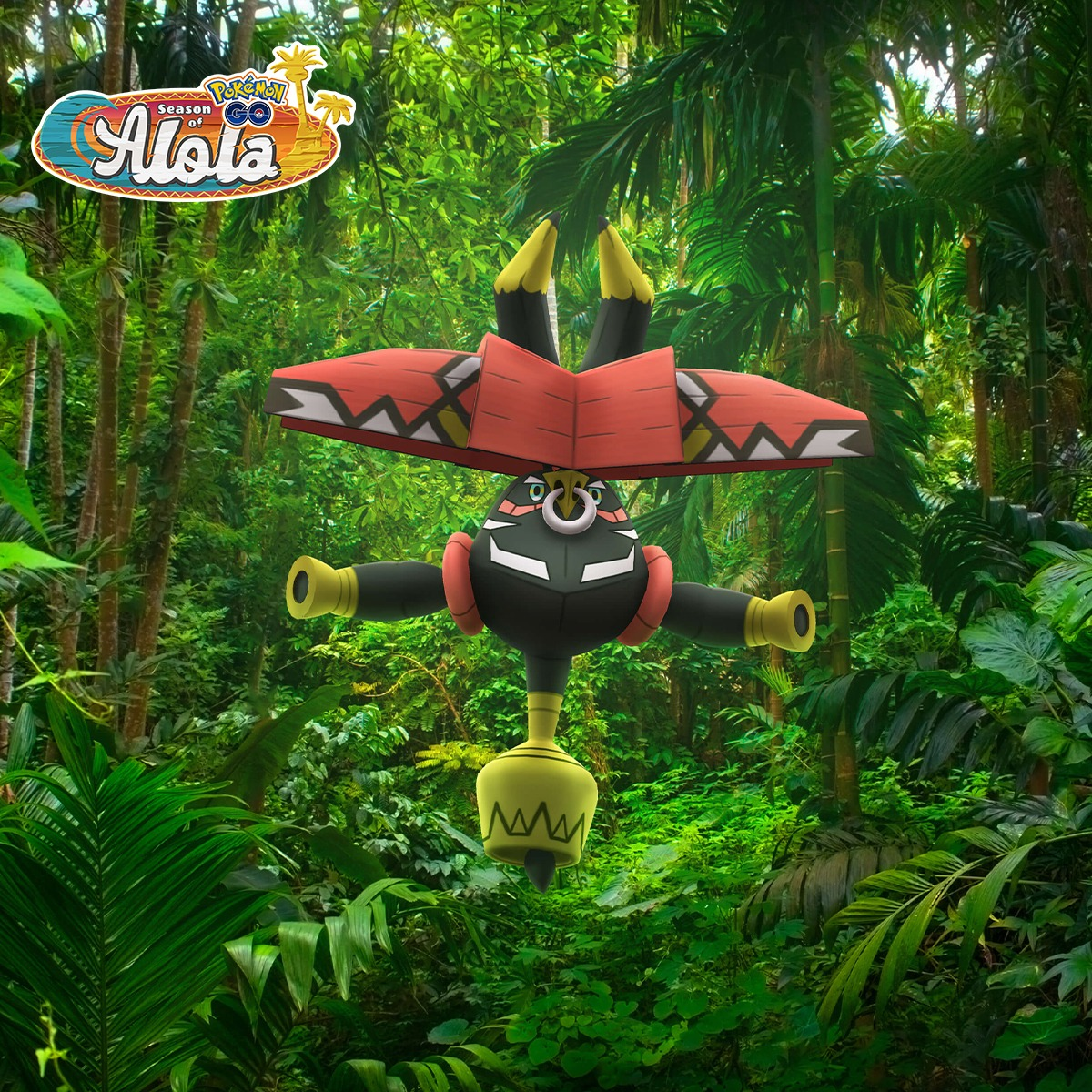 Part 3: Is UltFone iOS Location Changer an Ultimate Choice for Pokemon Go Spoofing on iPhone?
UltFone iOS Location Changer is a reliable tool to change your current location in the virtual world of Pokémon Go. With the UltFone iOS Location Changer, you don't have to do a complex and lengthy process, but it's just a few clicks of the game to spoof your location.
It's self-explanatory and makes it easier to follow the steps and complete the spoofing locations process within no time. UltFone iOS Location Changer lets you change your GPS locations quickly and efficiently. Moreover, it's a safe and secure way to modify your location while playing Pokemon Go on your iPhone.
Location Spoofing without JailBreaking
There are many tools and ways to spoof your location on your iPhone, many of which require jailbreaking the iPhone. However, with UltFone iOS Location Changer, location changer spoofing doesn't require jailbreaking your iPhone. Instead, it's a matter of a few clicks to spoof your location on the iPhone.
Set Coordinate and Natural Simulation
Enter the coordinates to search and select the precise location, the drop-down menu provides more search results. You can customize the speed from 3.6km/h-72km/h to simulate walking, cycling or driving speed. And you can stop at any time during the process to make the route more natural.
Supports Latest iPhone
It's modern and up-to-date software that supports all the latest lineup of iPhones, including iPhone 13 Mini/13/13 Pro/13 Pro Max with the latest iOS versions.
Part 4: How to Spoof Pokémon Go iPhone via UltFone iOS Location Changer
It's a straightforward and efficient process to spoof your Pokemon Go location on iPhone using UltFone iOS location changer. Here are the steps below that'll explain the process for you.
Step 1. Launch this program after installation. The default interface is the GPS change. Tick the disclaimer and click Enter button to continue.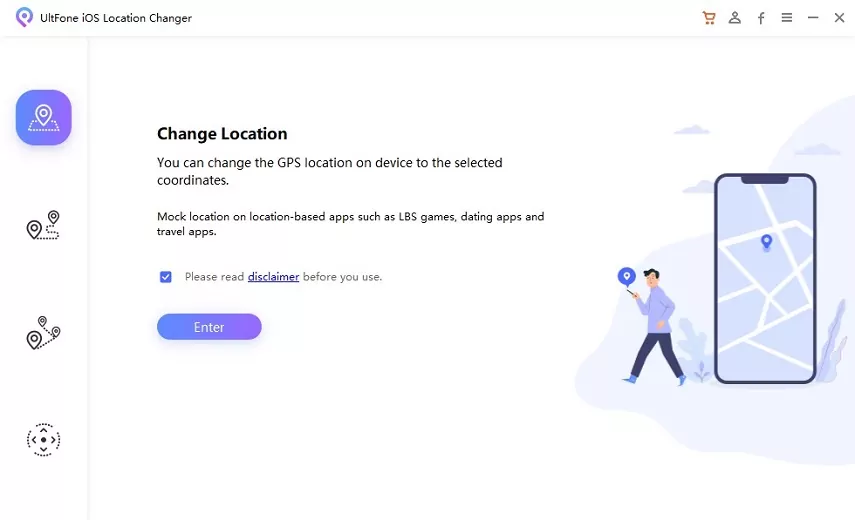 Step 2. Select an iDevice to be connected on the next screen.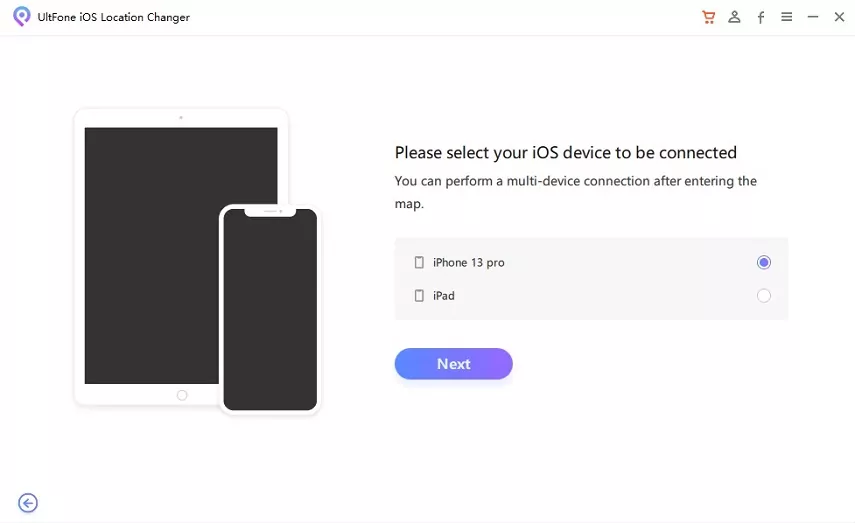 Step 3. You can choose a location on the map with your mouse or enter the location on the top left search bar. After this, click on the "Start to Modify" button.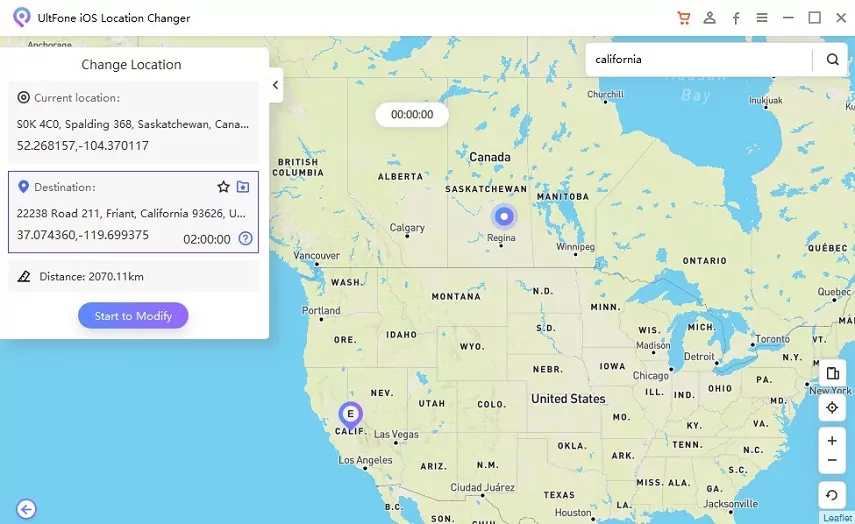 Part 5: More Features to let UltFone iOS Location Changer Become the Ultimate Choice
One-Click to change GPS location to anywhere.

Work with location-based apps, such as Pokemon Go, WhatsApp and Facebook, etc.

Add GPX files to start your desired routes.

Control your movement direction with a joystick conveniently.
Part 6: Is It Safe for Pokemon Go GPS Spoofing?
The simple and straight answer is yes; it's entirely safe to spoof your location on the iPhone using UltFone iOS location changer. It won't affect your account's credibility and is entirely safe and efficient.
In fact, people intentionally spoof their iPhones' location to be safe, as it hides the actual GPS location. However, spoofing the location on iPhones will also fool all the other location-based apps such as Google Maps, Weather apps, Snapchat, etc.
Location-based apps will use spoofed GPS coordinates. You'll have to use your GPS coordinates to let the other apps access your location. It's just like using the VPN that provides your iPhone with a unique identity by giving an IP address of a different region.
Conclusion
The Internet is flooded with tricks and tools for spoofing the Pokemon Go location. However, the UltFone iOS location changer is a reliable one amongst all others, as it has a self-explanatory UI, a less time-consuming process, and a safe & secure way to spoof Pokémon on iPhone! Just download it to have a try.