Realme has had a fantastic run at the market thanks to its great performing smartphones i.e. the Realme 5 series and Realme X2 Pro. The company has also tried to improve in rolling out new updates, be it security or firmware updates. Talk about firmware updates, Realme has just started rolling out the Realme UI which is based on the Android 10 operating system. Phones that have till now grabbed the Realme UI are Realme XT and Realme 3 Pro. There are a lot of new features that Realme has packed in with the Realme UI.
However, if you are having difficulties taking a screenshot in the new custom UI then, you are at the right place. As in this post, we will guide you on how to take screenshots in Realme UI powered Realme phones. Although the method to capture a normal screenshot is the same but you can take other types of screenshots as well with the Realme UI. So, if you are intrigued and want to know the steps then, without any further ado, let us get straight into the article itself.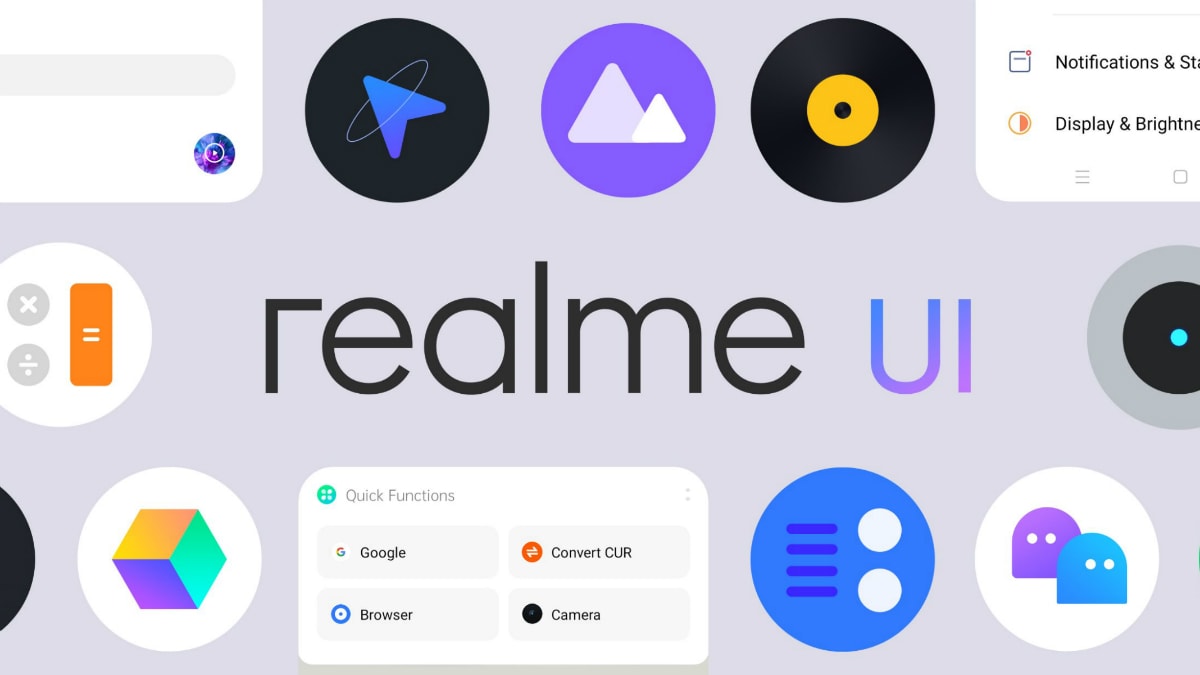 How To Take Screenshots on Realme phones with Realme UI
You can take a normal screenshot by pressing the Power + Volume Down button together or a three-finger swipe down on your screen to grab a screenshot. But, Realme UI allows you to take more interesting screenshots on your realme devices.
Take a Partial Screenshot
Partial screenshot means that you are trying to grab the screen of those areas which you want to share with your friends rather than the entire screen. This could be helpful if you wish to send your friend a meme or something knowledgable keeping the main focus on the content.
Press and hold three fingers on the screen.
You will be presented with a selection box.

Move this box to capture the exact content that you wish to share.
That's it! You have taken a partial screenshot from your Realme device.
Take a Long Screenshot
Sometimes we wish to share information with our friends and family which is available as an entire webpage article on any website. Or even you want to share the screenshot of your playlist that contains 15-20 or more songs. Then taking a long screenshot comes pretty handy. Notably, this is not a new thing and a few third-party apps also allowed to take long or scrolling screenshots. But with Realme UI this feature is now inbuilt and natively available.
Take a screenshot with a three-finger gesture or by pressing the Power + Volume Down key.
Once you have grabbed a screenshot, a floating window of your screenshot will appear.
You need to tap and hold the window and drag it upwards to capture a long screenshot.
Turn Off Screenshot Sound
You can also turn off the screenshot sound that activates whenever you take a screenshot on your devices. It comes handy when you do not want to alarm anybody about taking a screenshot.
Simply go to Settings.
Then head to Sound & Vibration.

Toggle off the Screenshot Sound option.
That's it.
So, there you have it from my side in this post. I hope you liked this post and were able to grab the screenshot on your Realme device running on Realme UI. Let us know in the comments below if you find this post useful. Until the next post…Cheers!