A disabled iPhone can be a nightmare and a frustrating experience for many users on an everyday basis, You won't be able to make calls, attend calls, receive messages or use any of your favourite apps. A disabled iPhone is a result of forgetting the passcode, entering too many wrong passcode attempts or any software glitch in iOS itself. Usually, you can get rid of this situation via restoring a backup from your iTunes, but most users including myself don't keep iTunes backup lying around. So here is a foolproof method to unlock a disabled iPhone without iTunes.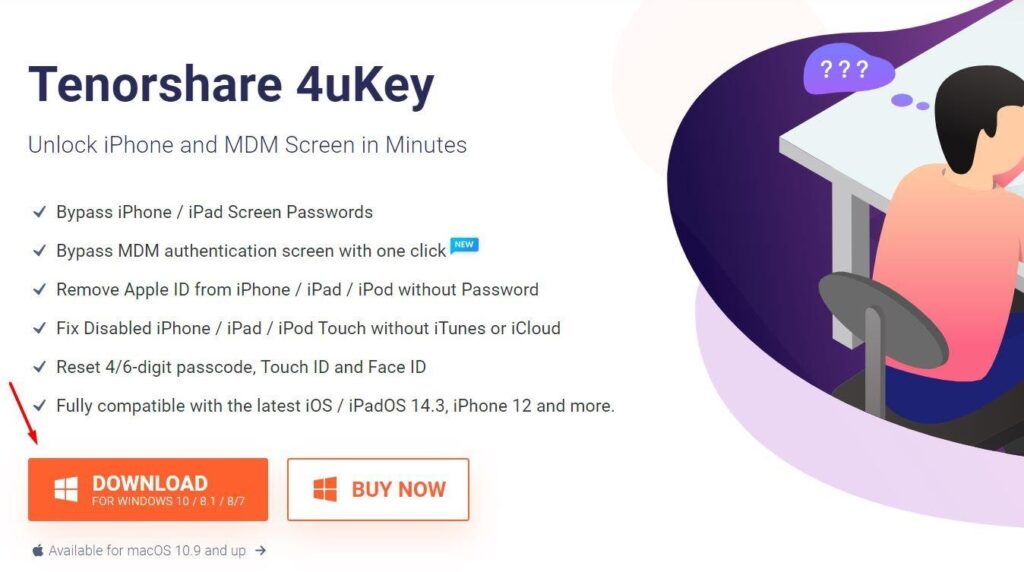 iTunes can really help when it comes to restoring disabled iPhones. You can either restore your iPhone using recovery mode, but in most cases, this won't work and will throw you multiple iTunes error messages such as error 9 or error 12. Hence it is better to use Tenorshare 4uKey which can help you get rid of disabled iPhone problem without using iTunes.
How to unlock a disabled iPhone without iTunes
The process of unlocking an iPhone having a disabled screen can be a tedious task. Not to mention it will be a very expensive and time-consuming process if you take help from professionals. However, the process of unlocking an iPhone is easy with Tenorshare 4uKey software. Tenorshare 4uKey is an all in one tool to get rid of the iPhone passcode screen and other authentication error messages. If you have forgotten your Apple ID password or your iPhone screen password, then you can get it to reset or fix it with Tenorshare 4uKey with just a few clicks. Traditional software solution usually cost too much but Tenorshare 4uKey is a cheap alternative to fix and unlock a disabled iPhone without using iTunes.
Features
Unlock Apple ID on iPhone / iPad without Password: No matter whether you have forgotten your Apple ID password or not able to reset it, you can still unlock your iPhone using Tenorshare 4uKey as it can remove Apple ID from all activated iPhone or iPad and make your iPhone ready to use.
Unlock iPhone Screen Passcode: iPhone comes with a screen lock facility where if you forget the password, it's very hard to recover or reset it. The only way to reset your screen passcode is by using your iCloud account but it is not so easy. With Tenorshare 4uKey you can remove the screen passcode with three simple steps.
Fix password entered incorrectly too many times: When you forget your password, you might enter it wrong multiple times and it will lock your iPhone device. This is also true if some toddler or child get access to your iPhone and can result in serious issues. In such a situation, with 4uKey you can get immediate help in unlocking your iPhone.
Fix turn off Find My iPhone: Most second hand or refurbished iPhones come with Find my iPhone enabled which doesn't let users use the device properly. Tenorshare 4uKey can remove such restrictions easily.
Not only these, but Tenorshare 4uKey can also help in multiple other scenarios of resetting any type of access code on your iPhone or bypassing MDM blocking in your iPhone devices.
Steps to unlock a disabled iPhone without iTunes
If you enter a wrong passcode multiple times either by you or a child, then it is very much possible that you have to face a station with a disabled iPhone. If you know the password correctly, then it's easy as you just have to wait for the device to accept the new passcode which is usually 10-15 minutes. But if you don't remember the password then you can check out these Best 3 Ways on How to Unlock A Disabled iPhone without iTunes.
Download and install Tenorshare 4uKey on your computer.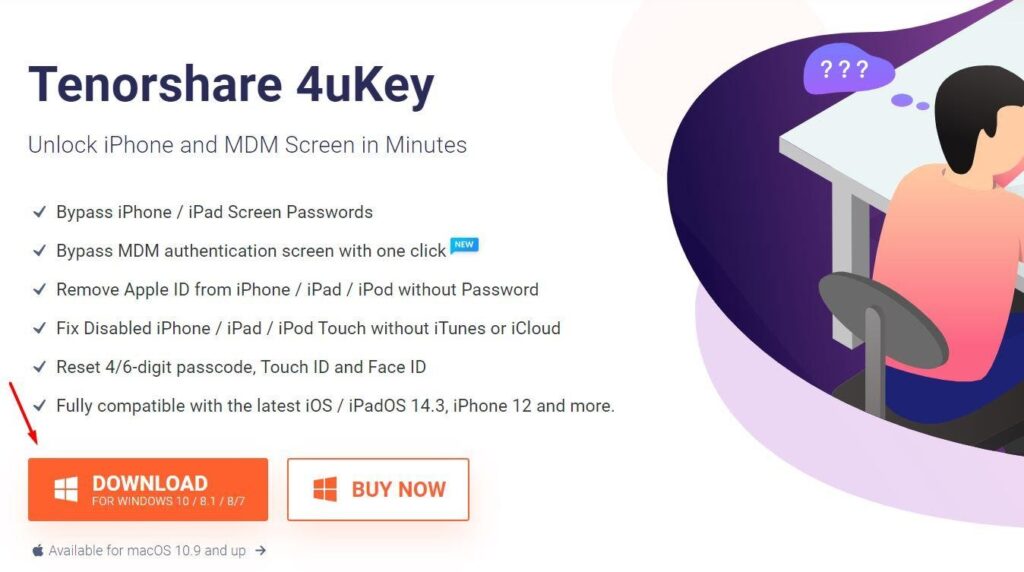 Connect your disabled iPhone with a PC. Use a high-quality USB cable.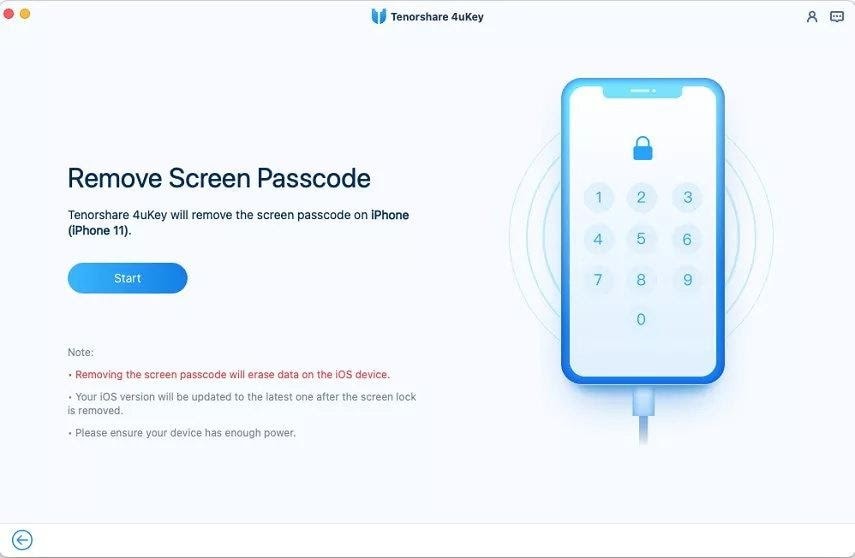 Launch 4uKey software and click on start.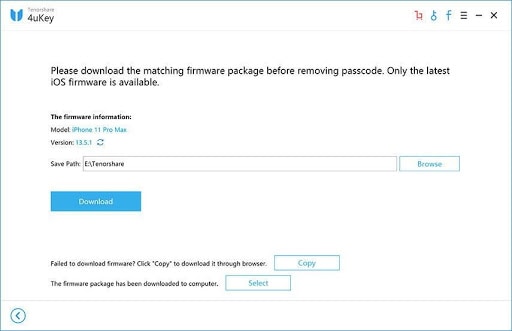 Download the required firmware files. Make sure to have a fast and steady internet connection for an easy download process.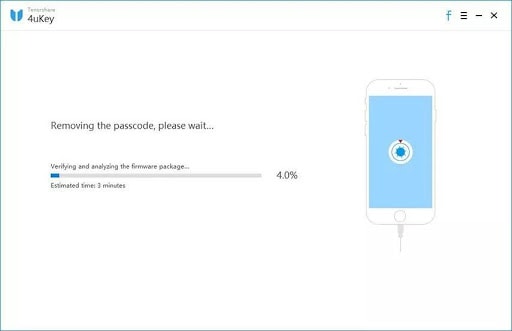 Wait for few minutes for the unlocking process to begin. After the process is completed, the disabled iPhone screen will go away and you can use your device normally.
Conclusion
Phone devices can create a big problem when they present us with a screen lock or disabled problems. And getting your iPhone repaired from a professional can get very costly and not to mention time-consuming. Tenorshare 4uKey is a great tool to deal with such a situation from the comfort of your home as it can help you bypass such lock screen issues or screen disabled issues in few simple steps. And the best part is that you don't even need that technical expertise to use this software, it's easy as 1-2-3 and done.