LG Smartphones comes with their own security system, which leads to a locked smartphone if you don't remember your password. As someone said, it is human to err, so it's very frequent to lose your password. To recover from this situation, LG smartphones have FRP lock feature built in, which you can restore your smartphone even if you lose your password. But still, this method is not foolproof and creates more problems than solving them.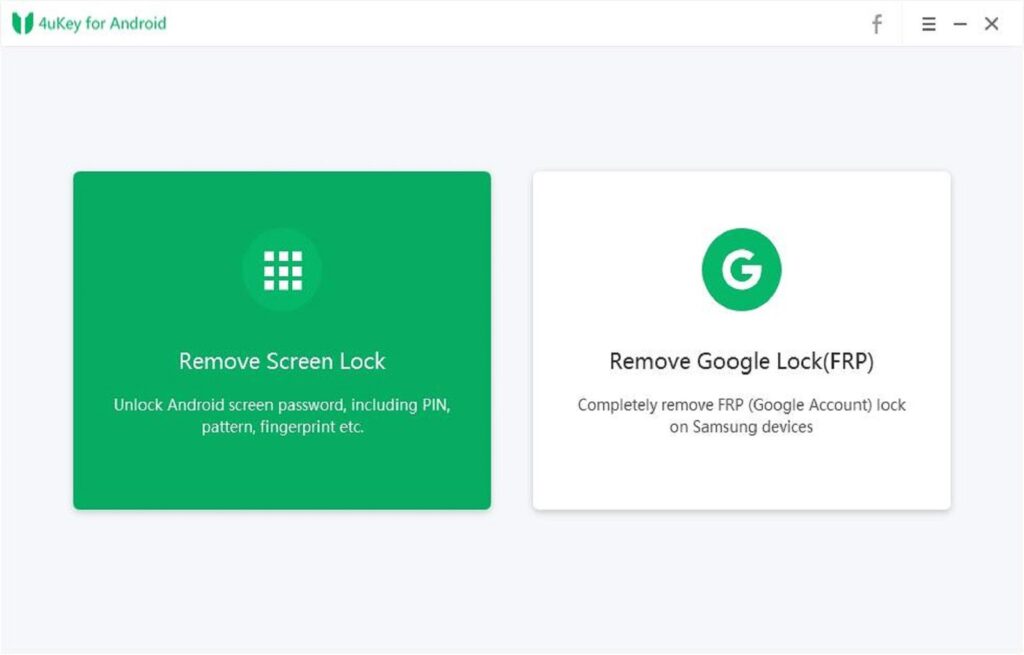 The only way to unlock an LG smartphone is when you have the password for its LG account, which you might forget as it's not used much. But due to this, all your important data, images, text messages, calls etc will be lost. Furthermore, you won't be able to use the device even after a factory reset if it's stuck on the lock screen asking for a password.
Although there is no way to unlock LG phone from official sources, lucky for you that there are only a handful of tools that can do this. With the latest Tenorshare 4uKey for Android, you can unlock the LG smartphone and other Android smartphones as well. If your device is stuck in the password screen, then here is how you can unlock it without losing any personal data.
How to Unlock LG phone
Unlocking an LG smartphone is easy when you have your password with you. But in case you have bought the device second hand, or refurbished then a locked device can create certain problems as you will not be able to unlock the phone and use it as a normal device. The best solution in such a scenario is to unlock the device using Tenorshare 4uKey.
Android devices have screen lock issues with little to no help from their respective smartphone companies. Tenorshare 4ukey is an all in one solution to all such lock screen and FRP problems. Whether it be Factory Reset Protection Lock or (FRP) or screen lock, with 4uKey, you can bypass the lock screen and remove the lock to access your personal data and information.
Features
Tenorshare 4uKey have an extended list of features that makes unlocking LG smartphone a piece of cake. Not only LG, but it also works on all kind of Android smartphones.
Remove FRP Lock:

Factory Reset Protection or FRP lock is a real problem for many people who forget their Gmail credentials further which the device gets locked permanently. With Tenorshare, you can remove the FRP lock from any Android smartphone. After removing the FRP lock, you can use your device without any limitations.

Remove Android Screen Locks:

All Android screen locks including pattern lock, can be removed using 4uKey. It supports most Android phones on the market, excluding Sony, Oppo and OnePlus. Users can also remove fingerprint locked screens as well.

Auto System Detection:

Tenorshare 4uKey is designed to auto-detect your smartphone system version and make test cases automatically. This spares you from the problem of testing thousands of key combinations to unlock your devices. Just plug and remove all sort of Android lock restrictions easily.
Steps to Unlock LG Smartphone
If you have an LG smartphone that is locked due to failed lock screen attempts, then you can reset the device and remove the lock screen with Tenorshare 4uKey software. Here's how:
Step 1: Download and install Tenorshare 4uKey for Android.
Step 2: Reset your LG device by following this guide on reset locked Android phone.
Note: If you are not able to reset your device due to lock screen restrictions, move to step 3.
Step 3: Connect your LG smartphone with your PC and start 4uKey software.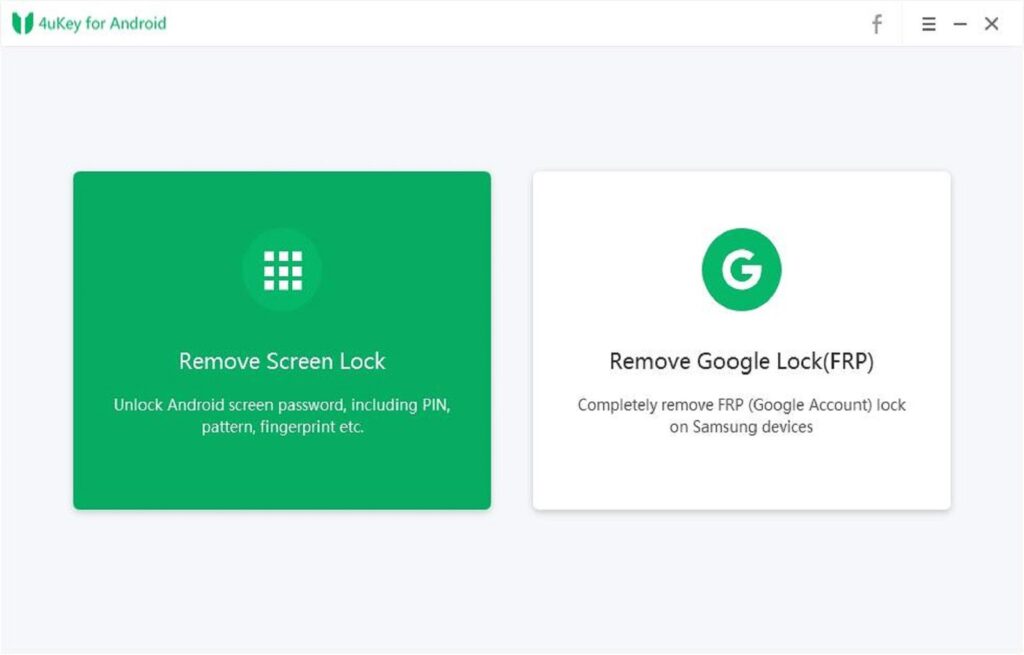 Step 4: Choose the feature "Remove screen lock" from the dashboard.
Note: In case your device is FRP locked, you may choose the FRP option from the dashboard.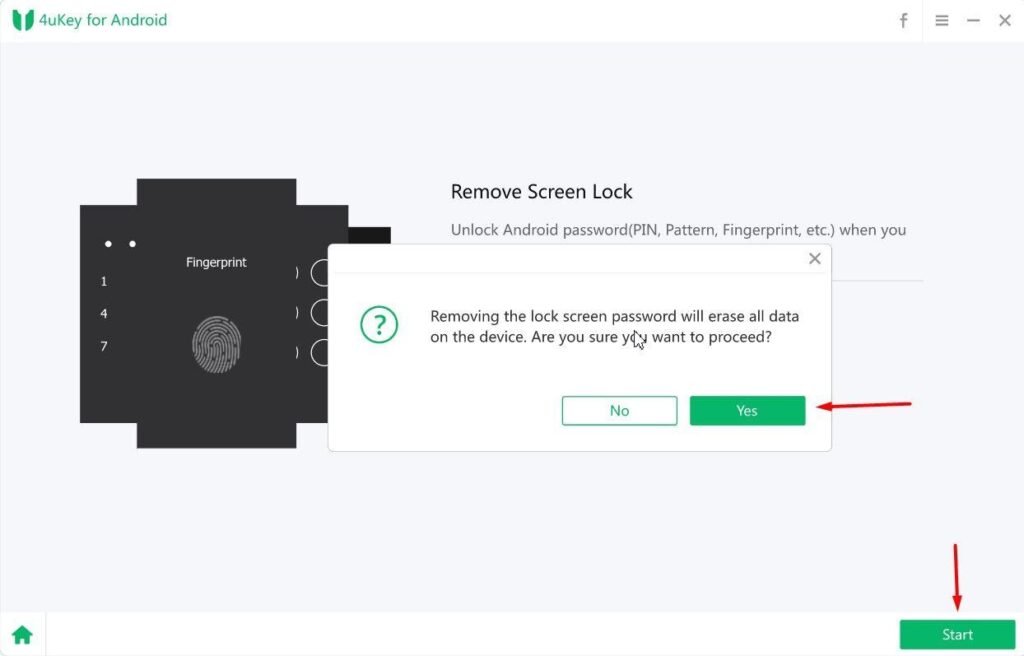 Step 5: Confirm your action and click on the start button.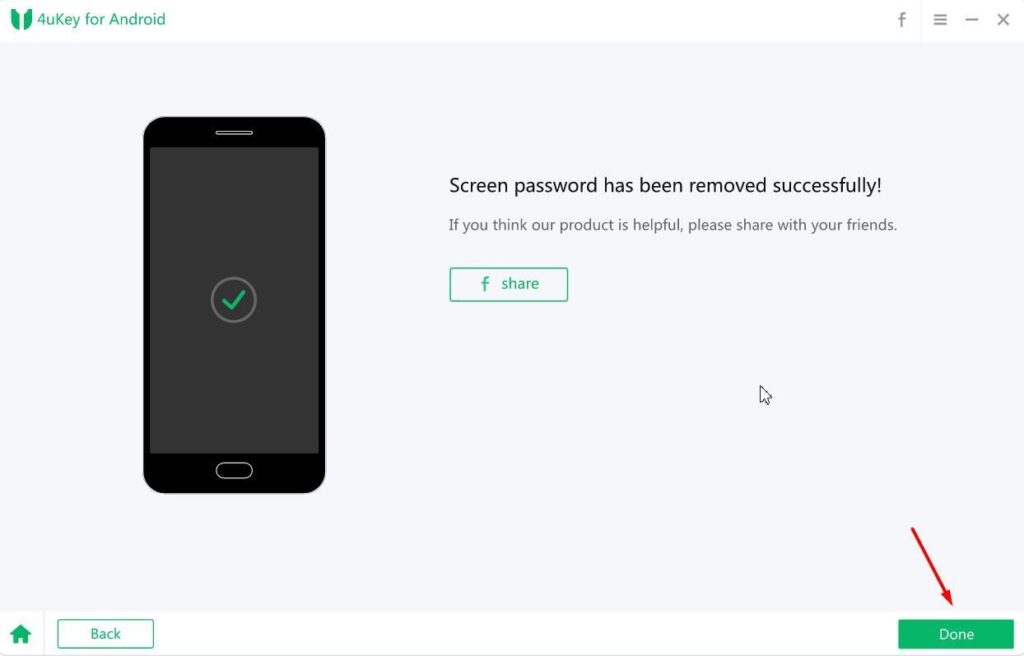 In few minutes, your LG device will be revoked from any sort of lock screen restrictions. Click on Done and restart your device normally.
Conclusion
Such situations happen very often with Android users, including LG smartphone users. Such problems can often end up with non-usable smartphones and e-waste. But if you have Tenorshare 4uKey for Android, then you can fix lock screen problems right from the comfort of your home. And the best part is that you can recover all personal data even if you have lost the password of your LG smartphone.