In today's world, life without Snapchat appears unfathomable. People use it to share updates from their daily lives, quick shots from their camera rolls, and even to send a message or two to their friends.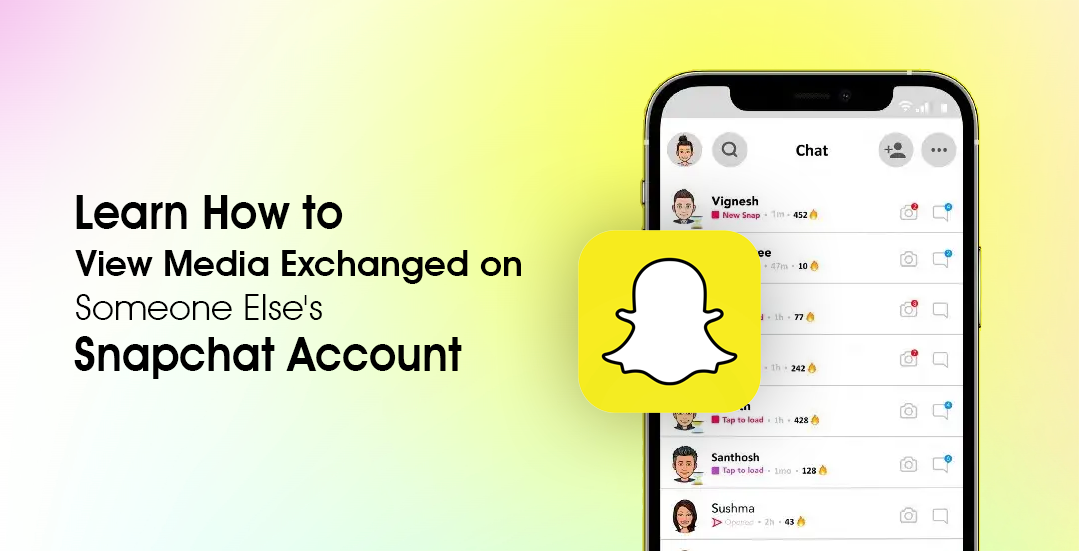 However, as with all social media apps, people, particularly young children, are abusing Snapchat and ignoring the dangers it may pose if they are not cautious. People can try to intervene and teach their loved ones about the dangers of Snapchat, but it can be challenging. You need to approach intervention carefully, otherwise, you run the risk of alienating your loved ones.
Rather than removing their Snapchat access, manage it wisely to minimize their exposure to Snapchat. And the best way to do so is to use a remote Snapchat spy app so users can better understand how their loved ones spend their time on Snapchat. Today, I'll go over how to view someone's Snapchat account and the media exchanged on the popular platform.
Why Is Snapchat Monitoring So Important?
If you've used social media, you know it's riddled with false information and sexual content, particularly on Snapchchat. It causes various problems for the user, especially for teenagers and young children.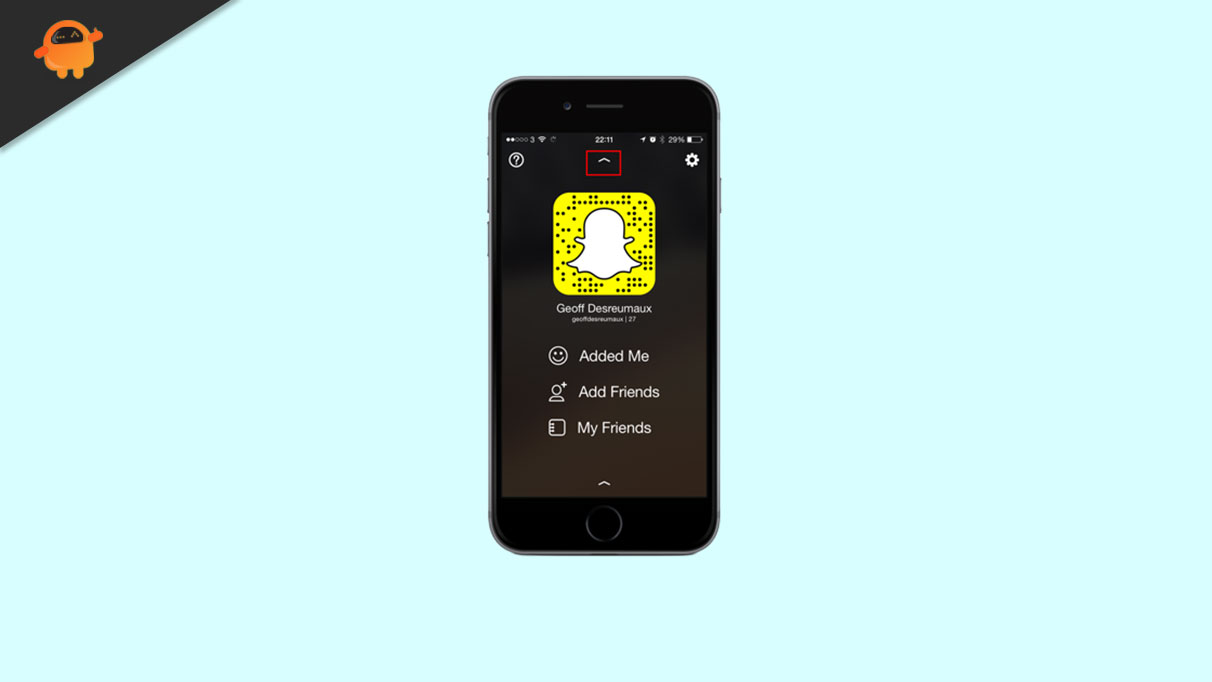 Users may be preoccupied with their jobs, errands, college work, or family responsibilities. Still, they can easily get distracted when they receive a notification of a Snapchat story or a message sent by a friend.
Children especially can get easily hooked on Snapchat's addictive algorithm, which in turn impacts their academic performance, mental development, and social behavior. Swiping through a few of your friends' Snapchat Stories provides a quick dopamine hit, making the app highly addictive, and before you know it, it's night already.
Because Snapchat stories are only available for 24 hours, users feel compelled to view them as soon as possible before they vanish forever, and the same is true for messages sent on Snapchat. It increases impulsivity in the end-user and keeps them glued to their screens, so they remain on the platform for excessively long periods.
Cyberstalking and cyberbullying are also common on social media, as anonymity allows users to harass others without consequences. There are various instances of this on Snapchat as well.
Users can create anonymous profiles, use fictitious names, and send threatening messages to people they know just because the platform makes it extremely easy.
Monitoring – A Viable Solution To These Issues
As there are many social media networks available, individuals wanting to protect their loved ones need a better approach than creating new profiles for each network.
Plus most users keep their social media accounts private and only accept friend requests of users they feel comfortable sharing their online presence with, which most of the time doesn't include family members or coworkers.
Benefits of Monitoring
Monitoring allows users to identify the following:
Harmful and sexual content is especially damaging for kids of young age who aren't sexually mature.

Incidents of online abuse, cyberbullying, and stalking which is common on social media.
Now that we've glanced over the advantages of monitoring, let's take a look at a Snapchat spy app that I have used to protect people close to me.
The Right Snapchat Monitoring App For The Job
XNSPY Snapchat spy app is a remote Snapchat spying solution that monitors the app's messages, screenshots, and Stories. It can even disable the app without manually uninstalling it from the phone.
Rather than text strings, XNSPY collects screenshots to bypass the end-to-end encryption used by instant messaging services. It allows the app to remotely track Snapchat actions by keeping a visual record of all communication threads. This technology can also be used to monitor Snapchat stories and GIFs.
If the device owner views someone's Snapchat stories, XNSPY will take a screenshot and send it to the XNSPY account. Snapchat can be blocked using XNSPY by selecting it from the installed apps list, and if you don't want to block it, users can still monitor their loved ones' Snapchat use via the Screen Record option to ensure their safety.
The most recent version of the program allows the multimedia file recording feature to capture screenshots without draining the target device's battery. It allows for longer recording times, resulting in crisper, more detailed screenshots.
Multimedia files exchanged through Snapchat are saved on the device as well. Even if the user deletes them, this social media and smartphone tracking app keeps their copies on its server, allowing you to access the data anytime.
XNSPY's social media and smartphone tracking app use keylogger technology to monitor Snapchat messages. This feature remotely extracts keystrokes from a phone and saves them to the app subscriber's account.
After that, the account user can access their dashboard, navigate to Key Logger, and view all keystrokes. Keystrokes are displayed as text messages by XNSPY, along with the app from which they were typed and the time and date.
Other ways that the app protects users are much more intricate and advanced and allow for seamless protection of the user in real-time.
These are instant alerts based on in-app typed messages. So if a user types words like "53X" "Sex" and "sex." In their search Snapchat search bar, XNSPY users can get an instant alert on their phone.
And the third way the app protects users is by allowing them to view the Snapchat videos and photos saved on their phones.
As a result, XNSPY is an effective solution if you want to monitor and secure multiple aspects of Snapchat simultaneously and discreetly on the latest version of Android or iOS.
How Do You Use XNSPY?
Installing and using XNSPY on Android smartphones is simple. You must first install the app to monitor Snapchat on the target device. Here's how you can do it:
1. Create An Account With XNSPY
Choose an XNSPY subscription plan, then sign up with your email address.
2. Setup XNSPY
Install the latest XNSPY APK file on the target device and allow it to synchronize with the XNSPY server.
3. Start Tracking!
You can start tracking once the app and the device are in sync, which can take up to two days.
4. Go To Your Dashboard
Once the app is in sync with the target device, users have to log in to their XNSPY account to utilize its spying features. The dashboard is where all the cell phone monitoring software functions are available. Because a user's personal login information secures it, they can access it at any time using a web browser.
How Can One Utilize XNSPY To Track Snapchat?
As I mentioned earlier, XNSPY enables users to monitor four aspects of a user's Snapchat account. They are as follows:
Monitor keystrokes input in the app to view users' search queries

View Stories, photos, and exchanged media, plus the user's Snapchat feed via Screen Record

View, Save, and Delete user's Snapchat photos and videos downloaded on the phone

Get alerts based on the user's Snapchat search query
I will review each function's tutorial individually so potential users can better understand how to use these features effectively.
Here's How To Use XNSPY's Screen Record Feature To Monitor Snapchat Usage:
After downloading the APK file, install it on the target device.

Log in to your Dashboard account.

Select Screen Record from the left menu. Choose Snapchat from the list of social media platforms that are supported. All Snapchat stories and message screenshots will be saved here. Users can view and save the screenshots from this tab.
Here's How To Use XNSPY's Keylogger Feature To Monitor Snapchat Usage:
After downloading the APK file, install it on the target device.

Log in to your Dashboard account.

Select Keylogger from the left menu. Here users can view the phrases typed on the target device and an icon will be displayed next to the message to indicate to the user the app in which the message was typed.
Here's How To Use XNSPY To Monitor The Media Exchanged on Snapchat:
After downloading the APK file, install it on the target device.

Log in to your Dashboard account.

Select Photos from the left menu to view the Snapchat photos the user saved and downloaded to their phone.

Select Videos from the left menu to view the Snapchat videos the user saved and downloaded to their phone.
Here's How To Use XNSPY To Get Notified on Alerts Based on Snapchat Search Inputs:
After downloading the APK file, install it on the target device.

Log in to your Dashboard account.

Select Settings from the left menu.

Select Watchlist Words from the options to get notified on alerts based on Snapchat search inputs.

Enter the words on which you would like to be notified. Use a combination of inputs so the phone owner doesn't try to cheat the system.
Multi-Faceted Monitoring Is The Solution
Multi-faceted monitoring can effectively safeguard loved ones from the often-unnoticed Snapchat dangers that are thriving on the popular social media platform. It shows that often an unorthodox approach to problems is the only solution.
And as more social media apps are starting to pop up to break the monopoly of apps like Twitter and Facebook, spy apps will need to keep up with the times and add support for new networks via frequent updates.
Spy apps, in their current state, are powerful enough to monitor many social media networks. With time, they will only become more capable, removing the need for manual intervention.