In the world of technology, where laptops have become an essential part of our daily lives, choosing the right brand can be a daunting task. Two prominent names in the laptop market are HP and Lenovo, both renowned for their innovative designs, cutting-edge features, and reliability. Both companies have so many good options that it will certainly make you confused about your choice. In this article, we are going to give you a detailed comparison HP Vs Lenovo – Which Brand Is Best to Buy in 2023? Towards the end of the article you will be able to decide which is a good purchase for you.
HP & Lenovo, both companies give you a suitable option even if your choice is in a budget range or you are looking for high-range laptops. But which company is best in terms of performance features and design in 2023? As 2023 unfolds, prospective buyers are keen to know which brand offers the best value for their money. To evaluate this, we will delve into various aspects, such as performance, design, customer support, and overall user experience, to determine which brand reigns supreme.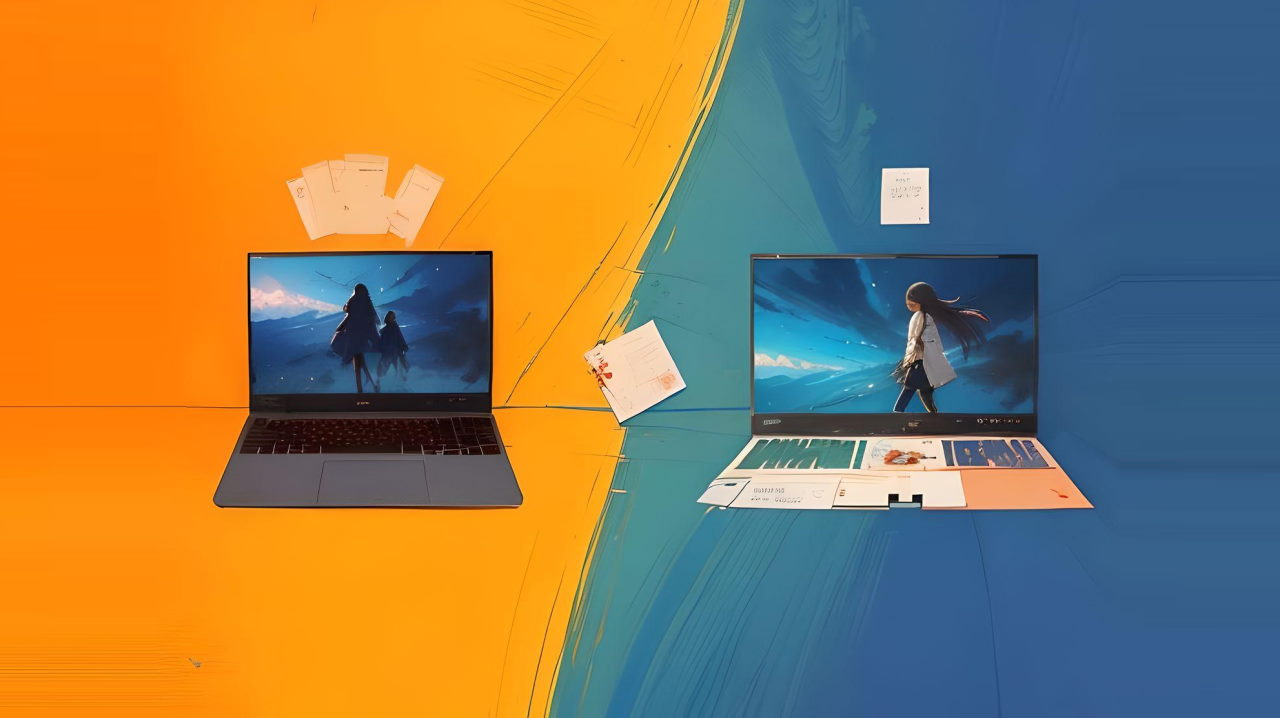 HP Vs Lenovo – Which Brand Is Best to Buy in 2023?
There are many bases on which you can compare both companies to see which is best for you. As multiple companies offer you a good laptop with the same price tag as Lenovo and HP, are these brands good enough to hold their position? You can compare both laptops in terms of storage, processor, and graphics card and there are multiple criteria, HP and Lenovo will go head to head in five categories in this article.
HP Vs Lenovo – Price Comparison
Price is the main deciding factor when you are planning to buy a laptop. It is important to see if the laptop you are looking for fits your needs and is within your budget. Here is how HP and Lenovo are fair when it comes to price.
HP laptop is available in all ranges, from a small notebook of 250$( 20,000 rupees approx.) to a high gaming segment as well. However, HP laptops are preferred by users with a mid-range demand that includes a good performance with multitasking to some mediocre video editing.
Lenovo laptops are also available in the budget range with even lower prices of only 150 $ (12,000 approx). If you are looking for a laptop that does not have heavy uses you can opt for this brand. Lenovo is also famous for its high-end gaming laptops that can cost you up to 1000$.
HP Vs Lenovo – Performance Comparison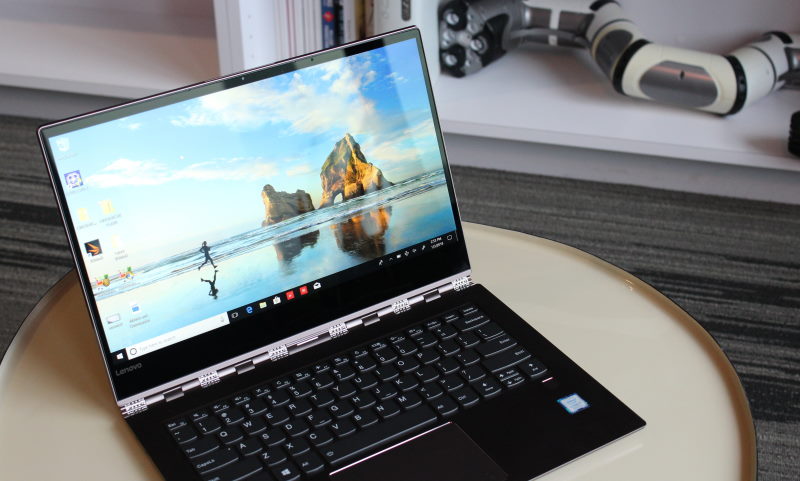 When it comes to performance, no laptop manufacturers are far behind. Lenovo and HP both have all types of laptops available that can go up from super high-end to low-end basic notebooks.
All the HP laptop that is available in the market has at least 4 GB RAM and an i3 or i5 processor, which is good enough for your day-to-day uses and they all have at least 512 GB HDD or 256 GB SDD. However, HP has a high-end laptop too like the HP Envy – that features a 12th Gen i9 Processor.
With great performance, Lenovo is not too far behind. As we have already said, Lenovo gives you the cheapest laptop in the budget segment, and apart from these Lenovo also has some high-end laptops like the Lenovo Legion series.
HP Vs Lenovo – Storage Comparison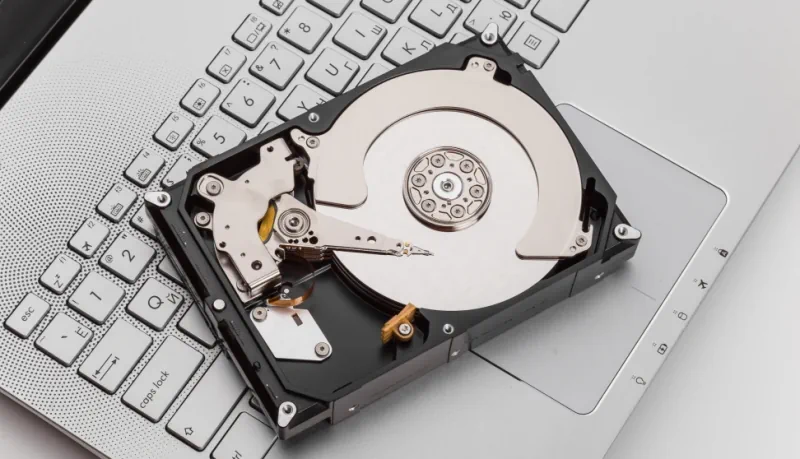 These Days, everyone carries cloud storage for their important items but having storage in your laptop is a must when you have to install software or any other things. So how much storage do these brands offer?
When it comes to storage, HP does offer you laptops from 256 GB to 1 TB storage laptops, which gives you full flexibility in choosing what is good for you. HP also offers an SSD (Solid State Drive) fast storage type laptop to give you a crazy fast laptop.
Lenovo is no less either, when it comes to storage. Lenovo also offers laptop that has 2 TB SSD storage. Lenovo also has some business laptops like ThinkPad X1. However they do not provide high storage in all their models, they prefer powerful laptops.
HP Vs Lenovo – Security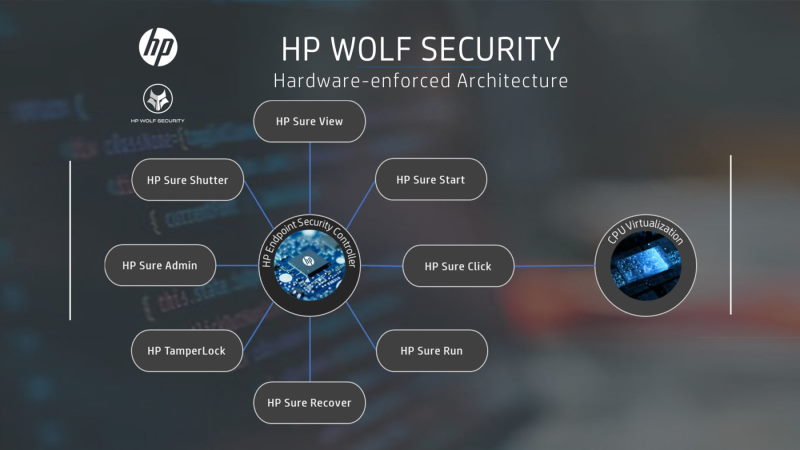 Security is the main concern for anyone these days. And both of these brands have a reputation when it comes to the security of their customers. HP and Lenovo both have their security system for their customers.
HP has done a good job of protecting its customers from the intruders. HP has two features that are super helpful and that secure your privacy and that is HP Sure View Integrated Privacy Screen. This automatically turns your screen into a tinted copper colour when you look at it from a tilted angle. There is also a webcam kill switch to protect you from unwanted people or if you do not trust any application.
Lenovo is also good at keeping your privacy, they also have a fingerprint sensor to unlock your laptop quickly. There is a feature that no laptop has and that is the Human Presence Detection feature that allows you to lock your computer when it is not in use.
HP Vs Lenovo – Design
You can not leave this factor as alone. People do want a different and unique design when they opt for a new device and both HP and Lenovo offers stunning design to their users. While HP focuses on bezel-less premium displays, Lenovo is very much focused on the gaming look of its premium design. Both brands have a wide range of designs to choose from.
Pros and Cons of HP and Lenovo
Before we conclude this article it is important to know the Pros and Cons of both the brands as they both have good laptops in all the price segments. But in some ways, one is better than another. This section will clear your doubt regarding these brands while selecting a good Laptop.
HP Pros
A modern Notebook design
Very Lightweight making it easier to hold while working anywhere
Good Processor giving it a good speed
Long-term customer support
HP Cons
Not very good for Gaming
Graphics and Photo editing are average on budget segments.
Lenovo Pros
All kind of laptops is available in the Lenovo brand, giving diversity to its customer
Stylish Design making it look sleek and innovative
Battery Capacity is high, making it useful for a long journey
Special series for a gaming laptop
Lenovo Cons
Heating and Ventilation issue
Noisy and irritating fan sound
Conclusion
This brings us to the end of this guide for HP Vs Lenovo – Which Brand Is Best to Buy in 2023? Both laptops is good in their way and it is very difficult to choose the best these days. You can use all the given information and see it for yourself. As buying tech nowadays depends on personal preferences and looking at the neck-to-neck comparison, we can not declare anyone as best.
At the end of this guide, you will be able to get the necessary insights to make an informed decision for the laptop based on your individual needs and preferences. Hoping that this article has helped you in deciding on your new machine.