In this tutorial, we show you how to fix the HTC Vice Steam VR Error Code 108 and 208. VR although not as popular as other gadgets, still has quite a loyal fanbase. These VR or Virtual Reality uses computer technology and creates a simulated 3D environment and helps you to interact with the 3D objects in that environment. Although it definitely gives quite an immersive 3D experience, yet you might face and error or two while using it with Steam VR.
And this is exactly what is happening with HTC Vice. Users who are trying to connect it with Steam VR are having trouble doing so. More often than not, they are being greeted with Error 108 and Error 208. And once this error pops up, you won't be able to use your HTC VR with Steam at all. So in this tutorial, we will check out some of the ways to fix the HTC Vice Steam VR Error Code 108 and 208.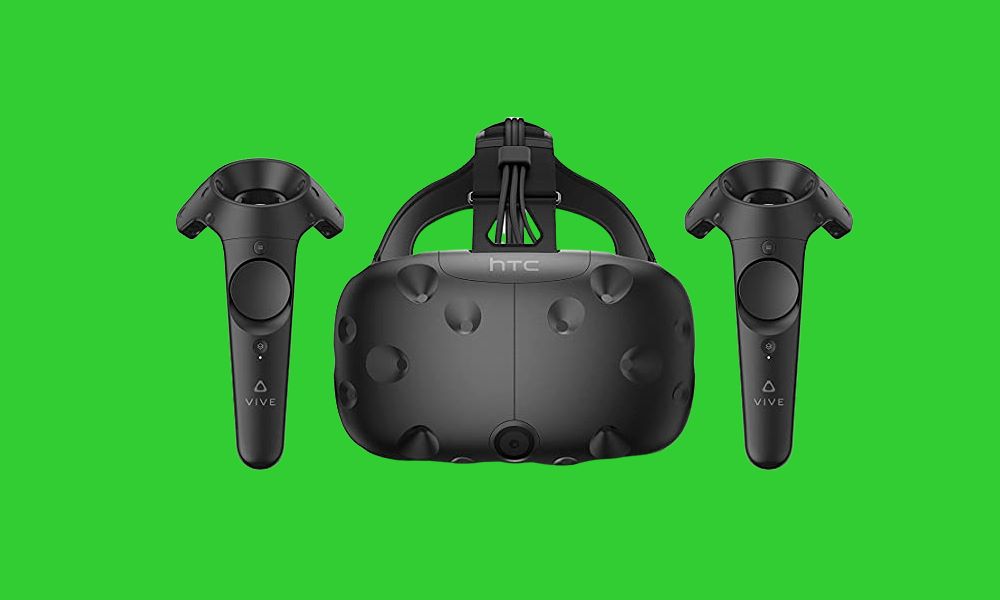 How to Fix HTC Vice Steam VR Error Code 108 and 208
There could be many reasons why you could be facing the said error. But more often than not, it could be as a result of an incorrect connection between VR and your PC. In other cases, we are also witnessing the error is occurring because of the Steam application as well. So we will have a look at both these kinds of errors and will then list out the steps to fix it.
Fix 1: Check the Connection
The most complicated of problems sometimes could be dealt with using the most basics of fixes. And this might be the case here as well. It might happen that you have connected your HTC Vice with PC incorrectly. On that note, also make sure that you haven't connected Link Box backward. The correct connection will spell out something along the following lines:
HTC Vice should be having the power port in the middle.
All the cables should be near this port but shouldn't be overlapping.
PC will have the power port in the corner.
There should be a space in the USB and HDMI port.
So go ahead and make the connection as mentioned above and see if the HTC Vice Steam VR Error Code 108 and 208 have been fixed or not.
Fix 2: Restart Devices
A fresh restart is generally a simple solution that could fix out this error as well. So go ahead and give your PC and HTC Vice a reboot. Once that is done, connect them to your PC using the steps given above. Then check if the HTC Vice Steam VR Error Code 108 and 208 have been rectified. If not, follow the next method.
Fix 3: Run Steam as an Administrator
The Steam application installed in your PC might not be getting the required permissions to function properly. As a result, it might throw an error or two. So follow the below steps to launch Steam with administrative privileges:
Right-click on the Steam.exe file and select Run as Administrator.
The same could also be done by heading over to its Properties. Then go to the Compatibility tab and select Run this program as an administrator. Hit Apply followed by OK.

Now go ahead and see if the HTC Vice Steam VR Error Code 108 and 208 have been fixed or not. If you are still facing troubles, then try the below fix.
Fix 4: Connect HTC Vice directly to PC
Some users were able to get success by directly connecting HTC Vice to the PC. To do so, you have to bypass the Link Box and connect the USB and HDMI directly to the PC. But while doing so, make sure you don't disconnect the power cables from the Link Box. On that note, here are the steps to be followed.
First of all, unplug the USB and HDMI cables from your PC. Now unplug the HDMI and USB Cables from the Link Box as well.
Don't unplug the Power cable from both the sides of the Link Box.
Next up, plug the USB and HDMI cable of the HTC Vice headset directly to the PC. it is advisable you connect it to USB 2.0 rather than the 3.0 port.
Finally, reboot your PC. The HTC Vice Steam VR Error Code 108 and 208 could be fixed by executing the above steps. If not, there' another method that you could try out, as mentioned below.
Fix 5: Check HTC Vice Connection
If all the other connections are properly established, then it might happen that the HTC Vice connection is not correctly set up. To do so, remove the top part of the HTC Vive headset. Now change the USB Cable port from the side to the middle port. Make sure it's USB 2.0. If it fixes the issue, well and good, if not, then remove all the connected cables to HTC Vice and plug it back again. This should rectify the said error.
Conclusion
So with that, we conclude the guide on how to fix the HTC Vice Steam VR Error Code 108 and 208. Although there's no single fix, any one of the above-mentioned fixes should help you out. Do let us know which method managed to rectify your issue. On that note, here are some iPhone Tips and Tricks, PC tips and tricks, and Android Tips and Tricks that deserves your attention.