From this post, you could keep a track of the Huawei Mate 20 and 20 Pro EMUI 11 (Android 11) Update schedule. In its annual Huawei Developer Conference back in September, the OEM unveiled the latest iteration of its customized Android skin. Dubbed the EMUI 11, you will now be able to welcome a plethora of new features. Likewise, there have also been tons of under the hood device optimizations.
All this has lead to one pretty important question from the userbase- when will their Huawei devices be blessed with this update? And considering the fact that the company's Mate 20 and its Pro variant are among the most successful in the lineups, the focus has greatly shifted to both these devices. In this regard, this Huawei Mate 20 and 20 Pro EMUI 11 (Android 11) Update tracker shall answer all your queries. Follow along.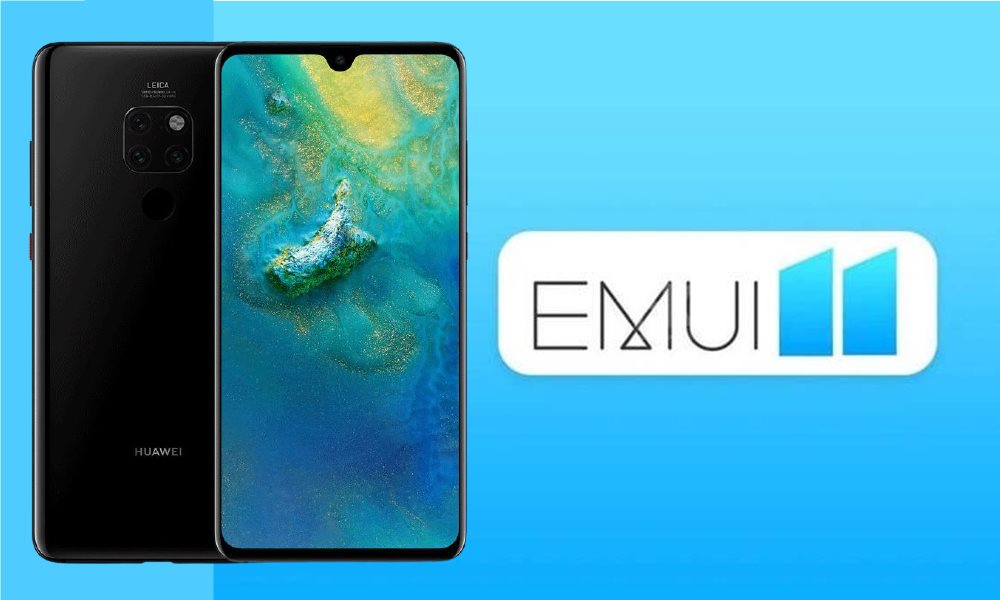 What's new in EMUI 11 (Android 11)
There has been a plentitude of new additions to this customized skin. The user interface has also undergone a massive change. You could now customize AOD in tons of different ways. You could make use of the new themes, animated elements as well as add images, live videos, or even GIF to the AOD screen. Then there's also the addition of Live Icons, synchronized vibrations feature, and the Multi-screen collaboration 3.0 functionality.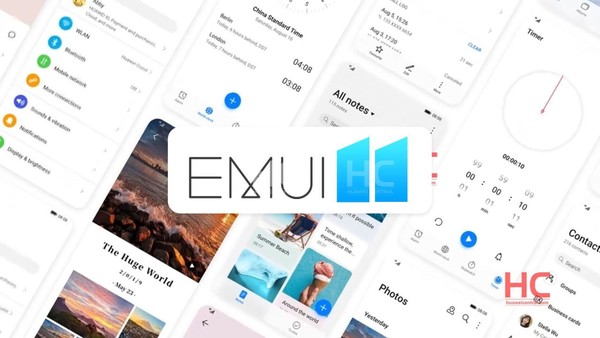 The synchronization feature will the device vibration to be in sync with the ringtone audio. Then from the security point of view, you will now get an indicator on the status as and when any app access your device's camera, mic, or location. So with such a long list of features, no doubt users are looking for a date when they would be able to welcome the update on their device. In this regard, this Huawei Mate 20 and 20 Pro EMUI 11 (Android 11) Update is all that you would need.
Huawei Mate 20 and 20 Pro EMUI 11 (Android 11) Update Tracker
A few weeks back (November 4th to be precise), the OEM had started the recruitment process for the users who were willing to test out the latest EMUI 11 Mate 20 series. Those who had registered for this closed beta program were able to get hold of the update on November 21. But what about the stable rollout of this update?
Well, Huawei has finally made its plan public for the same. As per the latest announcement, Huawei will start the roll-out of the EMUI 11 Android 11 update for Mate 20 (HMA) and Mate 20 Pro (LYA) in Q1 2021 (First Quarter). This is valid across the following regions: Middle East, Africa, Russia, Asia Pacific, West Europe, North-East Europe, and Latin America.
Along the same lines, the update for India and Japan regions for the Huawei Mate 20 Pro (LYA) is also scheduled for Q1 2021 (First Quarter).
So with this, we conclude this update tracker. We will keep you updated with all the latest developments surrounding the EMUI 11 Android 11 update for Huawei Mate 20 and Mate 20 Pro. In the meantime, you could check out our comprehensive Huawei Android 11 Update: Supported device and EMUI 11 Features.