Windows keeps getting new features and security patches with every update, and that is the reason why users love it. Well, it is indeed a great OS but still, there are times when users go through various trouble and encounter errors. Here we are talking about one such error which is called HYPERVISOR_ERROR BSOD Stop Code Error.
In most cases, this error occurs while a user tries to run windows sandbox as well as some other virtual machine. Not only that but sometimes it occurs while doing some simpler tasks such as browsing the web. Also, using a third-party anti-virus program, missing DLL files and Windows components, running two or more similar applications, corruption on the registry can cause the error too.
At last, in some cases, the HYPERVISOR_ERROR BSOD error occurs when malware is taking over the system elements. Whatever the reason is we are giving you solutions for all possible causes of this error in this article.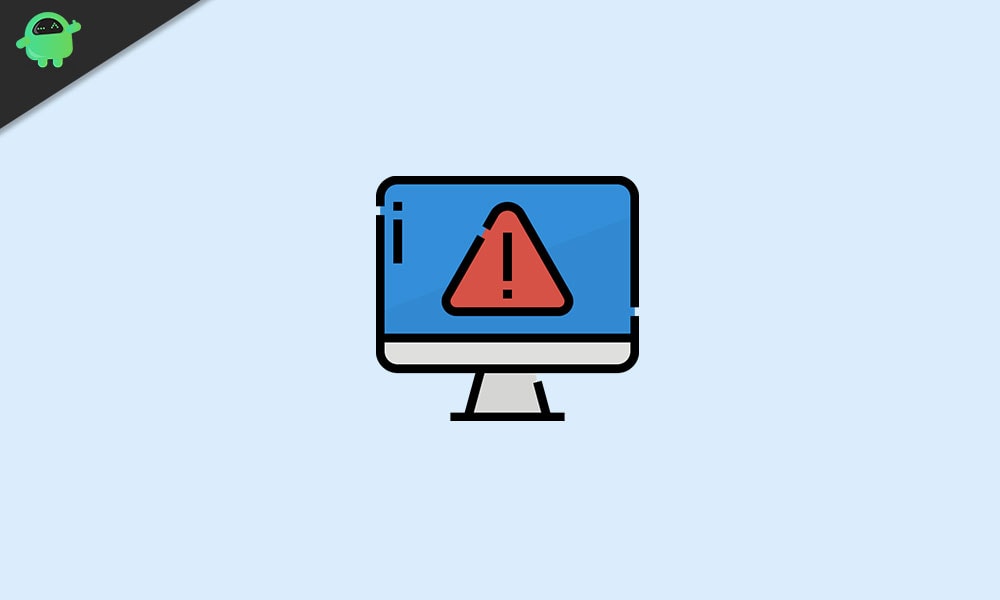 How to Fix HYPERVISOR_ERROR BSOD Stop Code Error
Before getting into the solutions this is one necessary step to take. As we received reports from users in most of the cases your windows restart automatically as soon as you encounter this error. This doesn't happen with all users, but most of the users face it.
To fix this first of all press Windows + D and after that right-click on THIS PC and select Properties from the menu. It will open a new window now select Advanced system settings there.
Thirdly, click on the Advance option to move to the advance tab. Now look for the Startup and Recovery area and click on the Settings option under that.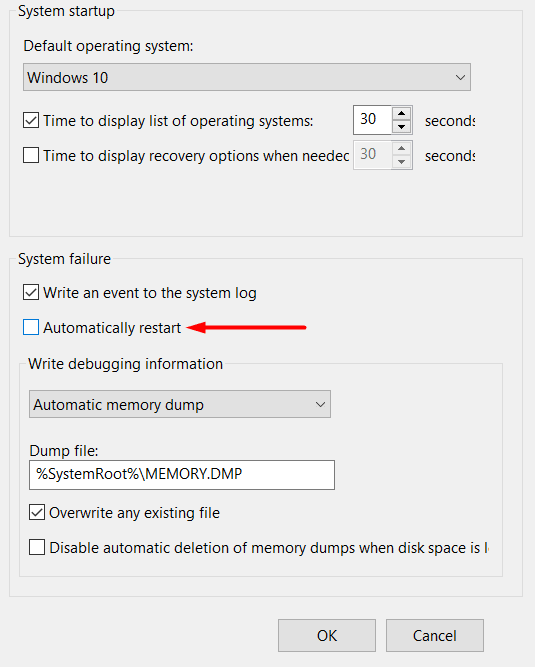 This will open the setting window. Now on the setting window, you need to uncheck the Automatic restart option as shown in the following image. Click on OK to finish the process.
Method 1: Update Windows
As we said before windows updates come with various fixes. Not every time you face the error because of upper mentioned reasons. To be more specific, there might be some bugs that cause such errors, and in such cases, the latest update is all you need. So update your windows to prevent the error.
Method 2: Update your drivers
This is an easy and go-to method to solve this error. When the reason behind this error is driver incompatibility or any driver bug then updating them is a way to solve the error.
To update the drivers first of all press Windows+R and type 'devmgmt.msc' in the dialogue box and press enter.
Now you will see the driver manager windows here. You can update all the drivers manually. To do that right-click on the driver you wish to update and click on the update driver option.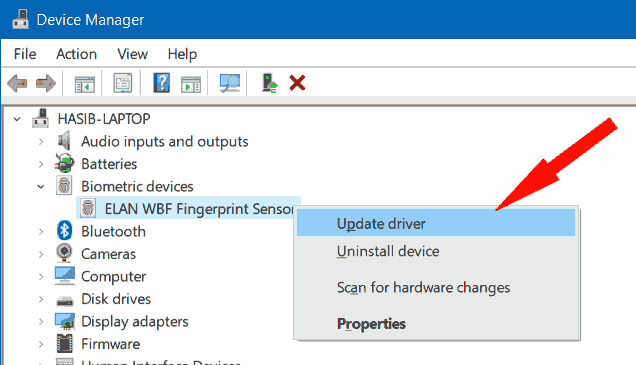 With this method, you can update all the drivers one by one and if a driver is causing the error then it will be resolved. You can also use the third party driver packs to update your drivers as well.
Method 4: Use Windows troubleshooter to fix HYPERVISOR_ERROR BSOD Stop Code Error
As I said before, Microsoft is dedicated to solving the issues of their users. As a lot of users went through HYPERVISOR_ERROR BSOD stop code error, Microsoft introduced a utility tool named Windows Blue Screen Troubleshooter. All you need is the latest windows 10 update to use this utility.
To use this utility first of all press Windows+I to open the settings app.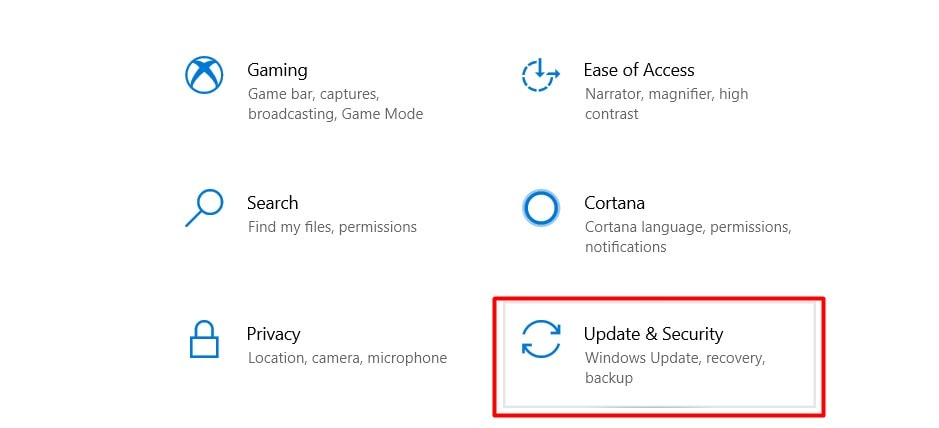 Secondly, click on the Update and security option, and after that click on the troubleshoot option.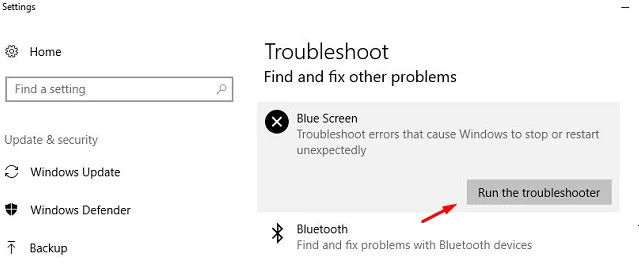 Thirdly, find the blue screen option and choose the run the troubleshooter option.
Lastly, let the utility finish its work. This is an automatic process, as it detects the problem it will start fixing it. So it back and relax while it does the work.
Method 5: Run the Memory Diagnostic Tool to fix RAM issues
Corrupt RAM and wrong allotment of memory play an active role in causing the HYPERVISOR_ERROR BSOD. Windows has a default Memory Diagnostic Tool which can help you in fixing these memory issues.
To run Memory Diagnostic Tool first of all open settings app the same way we did in the last method.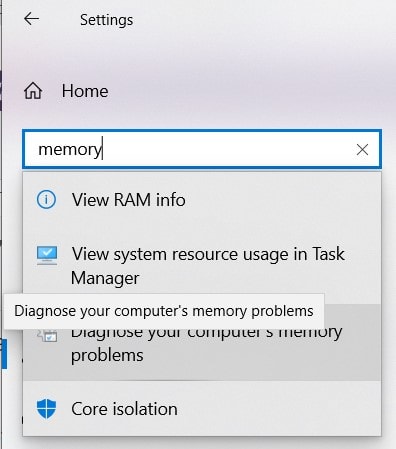 Secondly, type Memory in the search bar of the settings window and select Diagnose your computer's memory problems from the search results. This will open the Diagnostic Tool window.
Thirdly, click on the Restart now and check for problems (recommended) option in the window.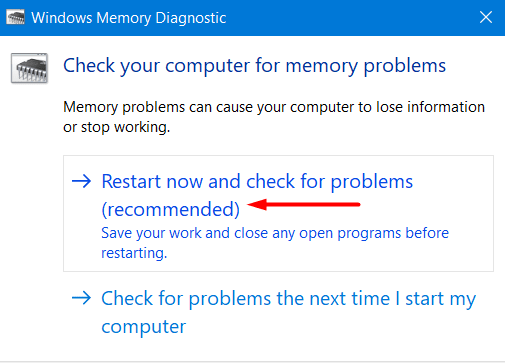 Now your system will restart automatically and after the restart, the tool will start its operation. You will see a percentage indicator and as soon as that indicator reaches 100% your PC will restart again.
At last, you will see the diagnostic result on your screen after the second restart. Hopefully, you will not encounter the HYPERVISOR_ERROR BSOD stop code again.
Method 6: Use disk cleanup utility to remove junk files and free up space
If you are running low on space and facing the HYPERVISOR_ERROR BSOD stop code, then this is your solution. Windows create some junk files as we perform tasks on it. With time these files get bigger and bigger if we don't remove them. These files are not harmful to your PC but if you have low memory then it is recommended to remove them. You can do it easily by using the disk cleanup utility.
To do this first press Windows+S to open the search window after that write 'cleanmgr ' in the search box and hit enter.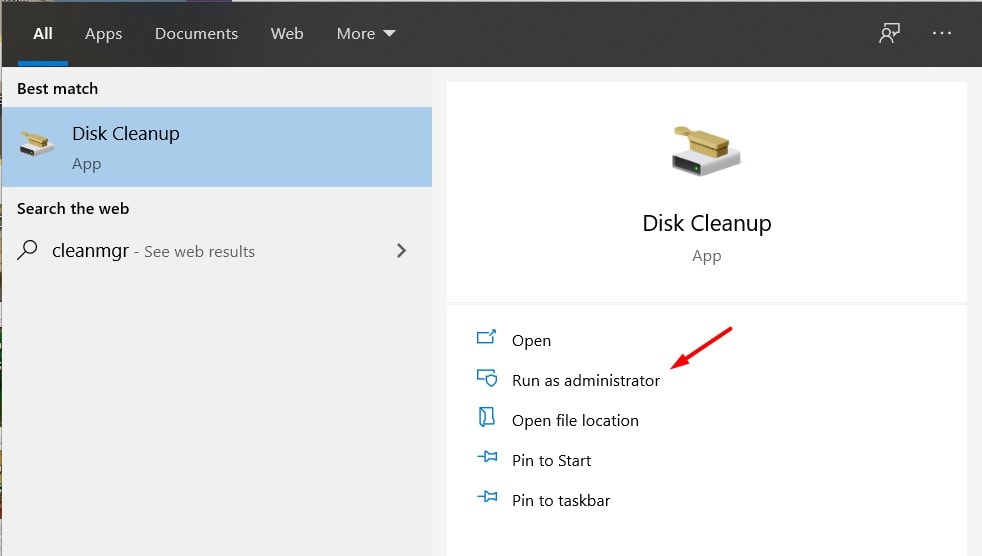 This will open a dialogue box that will ask you to select a drive for cleanup. Select C drive from there using the dropdown menu and click on Ok.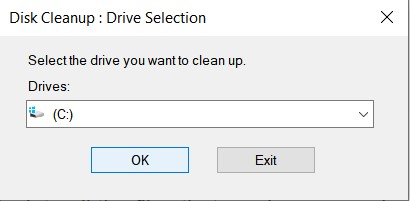 As soon as you click on OK the tool will calculate all the files that can be removed and show you a pop-up box. Click on the Clean Up System Files option.
As you do that you will see a new popup asking for a preferable drive. Choose C and hit enter.
After that, you will see the Disk cleanup window for C again. Now check all the items under Files to delete except 'Download.' After that click on OK to run the cleanup.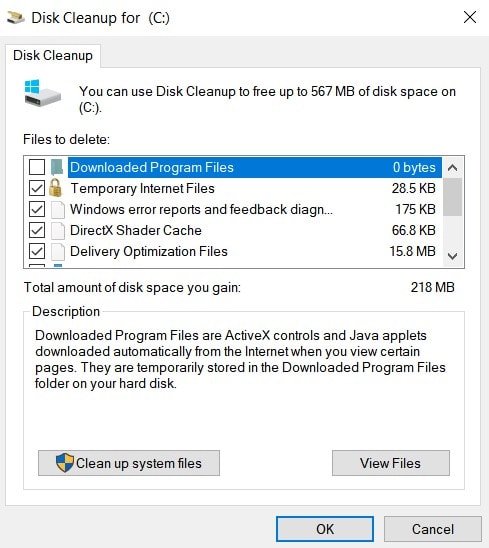 This will start the cleanup. This is a long process and it will take a good amount of time to be patient and don't stop the process in middle. As soon as the process is finished restart your PC and hopefully, you will not encounter the HYPERVISOR_ERROR again.
Method 6: Remove the third-party antivirus software
We all use one or another antivirus software to keep our system secure. However, there is some antivirus software that messes with system files and thus it can cause HYPERVISOR_ERROR BSOD stop code.
This happens rarely so we suggest you to try other methods before this one and if none of them works the. Only use this method. You don't need to worry about your system security as windows already have its security tool that is windows security.
Conclusion
To summarize, these were all the possible solutions for solving HYPERVISOR_ERROR BSOD Stop Code Error. You can use any of these methods to solve your error. Also, you can contact windows support if you face an error even after trying all the solutions. Windows support will provide you with the necessary solution to help you with the error. We hope this clears all your doubts about this issue.