Have you recently updated your Windows PC BIOS and experiencing C000021A Fatal System Error .? This guide will help you to fix the issue. You may also see the message system process terminated unexpectedly. It may happen due to various reasons such as a snag in the device storage, corrupt system files, and boot configuration data.
In this guide, I have mentioned various troubleshooting methods to solve the C000021A Fatal System Error on Windows 7 and Windows 8.1. These methods include scanning for corrupt files, use the disk check utility to look for errors and fix the same. Let's check out all the troubleshooting process in detail.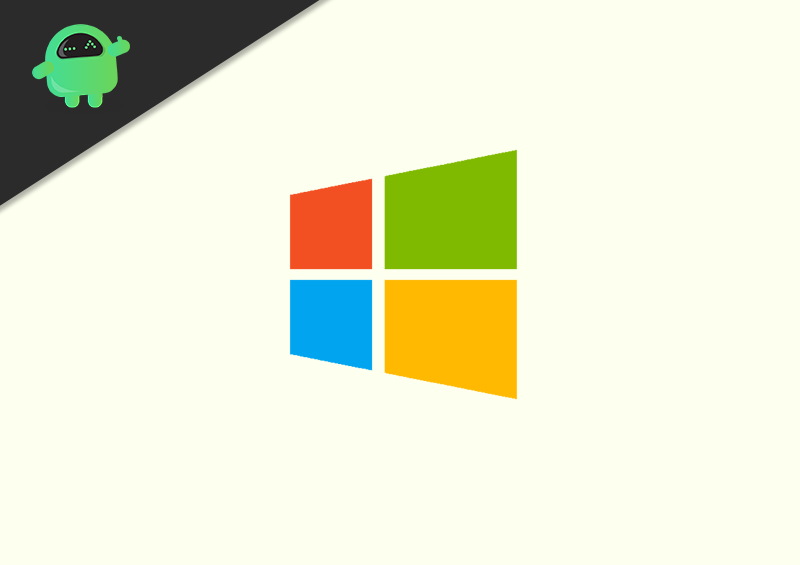 Fix: C000021A Fatal System Error on Windows 7 and 8.1
Here are the various troubleshooting methods in no particular order. You can use any of these methods and I'm sure these will suffice to fix the system error.
Scan for Corrupt Files
Open Command Prompt by typing cmd in the Type Here to search Box
Then click Open for Command prompt
Give the following command sfc/scannow and press enter

Mind you that this process may take hours to finish a scan if you are using a PC/laptop that has HDD.
However, if you have a PC running on SSD then the process of scanning for files may be a little bit faster than usual
Once the process finishes, make sure to reboot your PC immediately.
NOTE: At times, during the system file check, the process may pause for a while. Do not interrupt or close the check otherwise, you will end up seeing more errors on your PC.
Deployment Image Servicing Management
Here is another troubleshoot you can use that is DISM. It will scan and replace corrupt files in the Windows OS and replace them with perfectly working files. These new files will be grabbed from the internet. This means you must have a stable internet connection to carry out this troubleshoot.
Make sure to restart your PC once this troubleshooting process is over. Then check whether you're still getting the C000021A Fatal System Error. I'm sure if corrupt system files were involved in the error, then either SFC or DISM will fix the issue.
Scan Your Disk
Windows has an in-built disk scanning utility which is technically known as CHKDSK scan. If there are bad sectors present in the hard-disk drive or Solid State Drive this utility will fix up the fatal system error c000021a. CHKDSK is present on both Windows 7 and Windows 8.1.
As you may notice, the CHKDSK utility can be carried out from Command Prompt. Invoke the command prompt and give the command chkdsk /r c:
Restore System
This means you can revert your system to the previous point when the PC was not showing the fatal system error. All the functions will work smoothly as it used to.
The user will have to manually create a new restore point. Then you have to roll the system back to this restore point. This also means you can change the system restore configuration. The old restore points will be discarded. You can roll back the system back to a few weeks ago before the point before the Fatal system error showed up. Keep in mind that files stored on volumes will not be monitored, backed up, or restored.
Usually, the drivers, registry, and system files with extensions such as .exe, .dll can be restored to the previous state where the system was working really fine.
Rebuild the Boot Configuration Data to fix C000021A Fatal System Error
A corrupt boot configuration data will interfere with the startup process. Thus, the user gets to see the C000021A Fatal System Error on Windows PC. So, fixing the configuration data will solve the issue.
Here are the steps to do it.
Boot your computer by inserting a compatible Windows installation media
To boot press any key from your keyboard
Once the Windows setup screen shows up, click on Repair Your Computer
In the Recovery menu, click Troubleshoot > click Command Prompt
Next, give the following command one after the other

Bcdedit /export C:\BCD_Backup

ren c:\boot\bcd bcd.old

Bootrec.exe /rebuildbcd

Bootrec.exe /fixmbr

Bootrec.exe /fixboot

sfc /scannow /offbootdir=c:\ /offwindir=c:\windows

chkdsk c: /r

exit

Once every command is executed, then restart your computer
Now, check if still there is an issue with the startup. If the C000021A Fatal System Error was happening due to corrupt boot configuration data, then this method of troubleshooting should solve it for good.
So, these are all the troubleshooting methods that you should implement to fix the C000021A Fatal System Error on Windows 7 and 8.1. I hope that this guide was useful to you.
Next Guides,