Hong Kong origin Infinix smartphones come with promised Android updates for 1 year. And some Infinix devices even receive updates for two years. We have Android 12 as the current OS for Android smartphones. And Infinix smartphone users are also expecting to see the latest version on their smartphones.
XOS is the skin developed by Infinix based on Android, and the last update it received was back in May 2021. It was the XOS 7.1 based on Android 11. The Android 12 version of XOS is expected to be XOS 8.1 or 8.0. What can we expect from Infinix in terms of the Android 12 update? Let's take a look at it.
What's new on Android 12?
The new features on Android 12 are nothing to write home about, but these new additions do improve the Android ecosystem significantly.
Scrolling screenshots:
Scrolling screenshot is a feature already available on some Android skins running on Android 11. But now, this feature is built into the OS, making it more seamless than before. It is similar to how you take a simple screenshot. You need to tap on the capture more button on your screen, and your phone will automatically take a full scrolling screenshot. You can crop it, edit it and even add stickers and text to add the final touch.
AppSearch
This feature will make life easier for every Android user. Usually, when you search for something on your Android smartphone, if it is in the settings menu, you need to search inside, and the results will also be within the settings menu. And if it is in the app drawer, it will show up in the application you are searching. But AppSearch takes things a bit further.
AppSearch will search for things within apps. It can see inside your apps and returns search results from them. You don't even need to open the apps anymore. You can even search for music and videos, and the results will show up on the streaming apps like Youtube and Spotify.
Improved Auto-Rotation:
Up until now, smartphones have been using the accelerometer to detect when a smartphone is straight and sideways. But now, it will check your face's orientation to adjust the screen orientation. So even while lying on a bed, you can hold your phone sideways, and it will show up sideways.
For years, auto-rotate was decided by your phone's accelerometer. It detects when your phone is flipped on its side, and the screen does the same. Android 12 introduces face detection for auto-rotate. Your phone looks at your face and only rotates if it notices your phone has changed orientation. Thus, you can lay in bed on your side, and the phone won't rotate.
Easier Wi-Fi sharing
Nearby share is a welcome change for Android smartphones. It usually uses a QR code scan method to connect to a nearby device. But with Android 12, that won't be necessary. A small button lets you use Nearby Share to send your WiFi credentials to someone else's phone.
One-handed mode:
Smartphones are getting taller and bigger every year. We may have hit a saturation point now, but one-handed usage is a task even with 6.1-inch to 7-inch devices. So Android 12 now comes with a one-handed mode built into the OS. You can find this option inside the settings menu. Navigate to System and then choose Gestures.
This one-handed mode shrinks everything down to half its size. It eliminates the top half of the screen, leaving it completely blank. This makes everything on the lower half of the phone easily accessible via one hand.
Content insertion:
Android 12 also lets you move media between apps. You will be able to easily copy and paste an image, video, audio file, document, or any form of media from one application and paste it onto the other.
Android 12 features?
Android 12 is significant in terms of design elements. It builds on the Material You element from the previous iteration of Android and now makes things even more seamless and colorful.
Color extraction:
Color extraction is the base of all the new redesign. With this feature, the OS extracts the primary color present in the wallpaper and uses it to set the theme of the entire OS. So changing the wallpaper will result in a change in the color theme of your phone.
The availability of this feature is limited to only the Pixel devices for now. Everything on a Pixel phone's OS, from Settings and Quick settings tiles to even the dialer app, messaging app, and contacts app, hints at the primary color present in the wallpaper. Users can opt to turn off this feature and use a custom color of their own, though.
Widget emphasis:
Much like the latest iOS, Android 12 also puts a lot of emphasis on widgets. They come with a few new APIs to improve performance and design. Material You design elements also feature in them now. Moreover, the widget selector is completely redesigned for better viewing and scrolling.
The new APIs will mean more functionality and freedom for the developers to work on their widgets and make them better. Many developers have not updated their widgets in years, but Android 12 might encourage a change overall.
Quick Settings tiles:
The Quick Settings tiles menu received a significant design overhaul with Android 12. The smaller toggles are now gone, replaced by big rectangular toggles with rounded edges. We get new privacy tiles for camera access and microphone access. With microphone access turned off, a user cannot even use it while making phone calls. These two toggles are like kill switches for the mic and the camera.
We also have other toggles for Google Pay, alerts, and smart home stuff. But to use all these tiles, the user will have to compromise with multiple pages. It was hard to maintain a single tiles page when they were smaller in Android 11. With even bigger ones on Android 12, we will see multiple Quick Settings tiles users scroll through pages.
Other things:
There are several other changes to the OS. The Settings menu looks like Samsung One UI's settings menu with more extensive options overall. There are also a lot of new additions to the notification panel, with even more customization for a cleaner notification panel. Also, a new Always-On display changes depending on whether the user has notifications pending or not.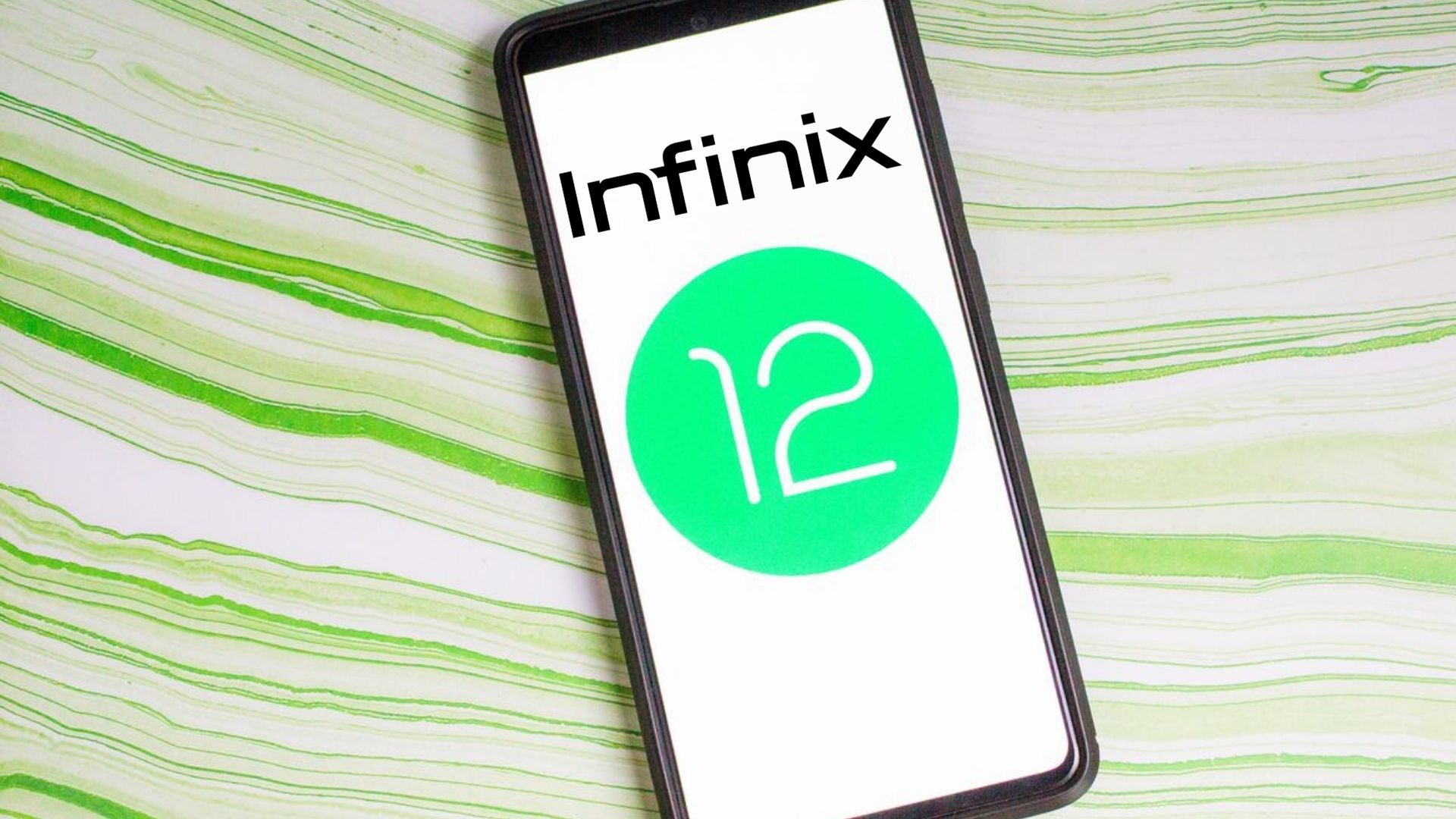 List of Infinix Devices To Get Android 12
Unlike other OEMs, Infinix hasn't officially guaranteed updates and thus, many of the smartphones from the OEM do get the update but it is a bit unorganized. Here's a tentative list of Infinix devices that could get Android 12 with the stress of "could" instead of "will". I have segregated the list into two sections i.e. those launched with Android 11 and those with Android 10.
List of Infinix Devices Released With Android 11 out-of-the-box
Infinix Hot 11
Infinix Hot 11S
Infinix Zero X Pro
Infinix Zero X
Infinix Zero X Neo
Infinix Hot 10i
Infinix Hot 10S
Infinix Hot 10S NFC
Infinix Hot 10T
Infinix Note 10
Infinix Note 10 Pro
Infinix Smart 5 Pro
Infinix Hot 11 Play
Infinix Note 11
Infinix Note 11i
Infinix Note 11s
Infinix Note 11 Pro
Infinix Smart 6
List of Infinix Devices Released With Android 10 out-of-the-box
These are the smartphones that may get the Android 11 upgrade but there's no guarantee here.
Infinix Hot 10 Lite
Infinix Smart HD 2021
Infinix Smart 4
Infinix Smart 4 Plus
Infinix Smart 5
Infinix Note 7
Infinix Note 7 Lite
Infinix Note 8i
Infinix S5 Pro
Infinix Hot 10
Infinix Hot 10 Play
Infinix Hot 9
Infinix Hot 9 Pro
Infinix Zero 8i
Infinix Zero 8
Infinix Note 8
If you are an Infinix user and want to stay informed on when your smartphone gets an Android 12 if at all, stay put on this section in the future for information.