Infinix is a popular smartphone company targeting users who are low on their budget. Affordable pricing is one of the primary reasons for its popularity. The brand keeps releasing new phones, but the post-services are not that great, especially regarding software updates. While the company does not have a good track record regarding software updates, it releases new OS updates to some of its phones. In this blog post, we'll keep tracking information around Android 13 for Infinix phones.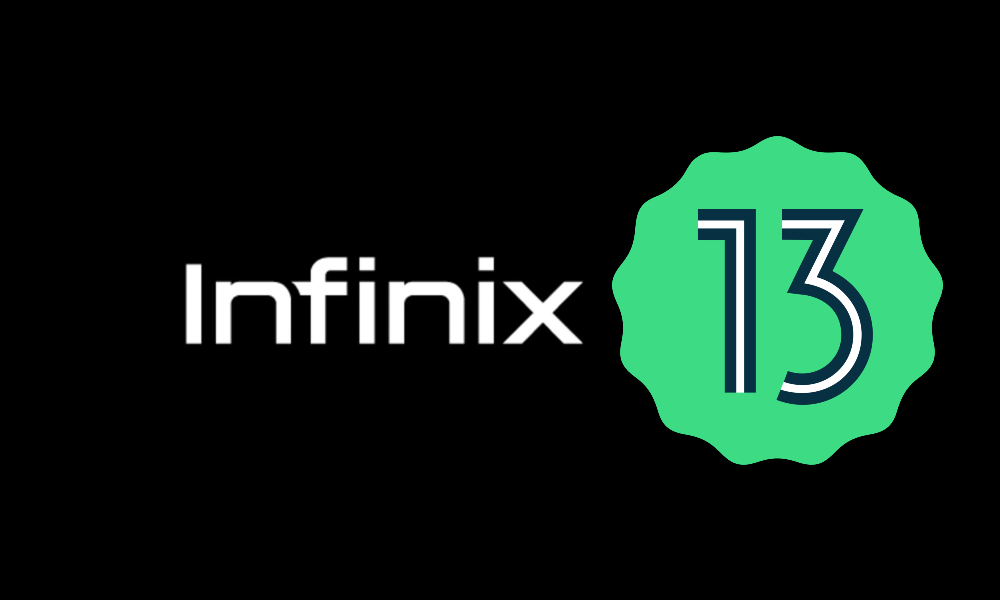 While we are here to talk about Android 13 for Infinix phones, there are dozens of phones that are still waiting for the Android 12 update. I'd say the software support is horrible from Infinix. You may not believe it, but Infinix has not updated a single phone to Android 12 (as of writing this post). This is not something that you expect from any brand, and that's why many users keep complaining about this from time to time.
Google has already released Android 13 with a slew of new features and tons of improvements (we'll talk about it in a minute). Major smartphone companies, including Samsung and OnePlus, have already started working on Android 13. In fact, the companies have released beta builds for some of their high-end phones.
Before we dive deeper into Android 13, here are the Infinix devices that are likely to get the Android 13 update.
Infinix Android 13 Supported Devices List
As of writing this post, Infinix has not released a list of devices that will get the Android 13 update. So, we need to wait a little more for the confirmed list. But, based on the company's past software rollout strategies, here are the Infinix devices that we think will get the Android 13 update.
Infinix almost gives no software support to its budget phones. Looking at the company's Android 12 rollout plan, we can say that only the premium phones stand a chance of getting the Android 13 update.
List of Infinix phones that might get the Android 13 update:
Infinix Zero 5G

Infinix Zero X

Infinix Zero X Pro

Infinix Zero X Neo

Infinix Note 12 Turbo

Infinix Note 12 Pro

Infinix Note 12 Pro 5G

Infinix Note 12 VIP
[Note: This is not the official list. We'll update it after the company officially releases the list of eligible Android 13 devices.]
When Will Infinix Release Android 13 Update?
The stable version of Android 13 came out earlier than Android 12. In February, Google released the first developer preview version of Android 13. In March, Google came with the second developer preview version. From April to July, Google kept on releasing Android 13 beta builds fixing issues and making the software more stable than before. Finally, on August 15, the stable of Android 13 was released.
After Google announces the stable release of an Android update, smartphone companies take a couple of weeks to polish their custom skin, One UI in case of Samsung, OxygenOS for OnePlus users, and Infinix phones have XOS. As I mentioned above, major smartphone companies have already started working on it, and they have pushed beta releases for some high-end phones. Infinix, on the other hand, has not confirmed any developments on Android 13. Hence, there's no information on when the company will recruit beta testers for Android 13.
Infinix Android 13 Features
After major changes in an Android update, the next software version mainly optimizes the former one. Google is following the same pattern with Android 12 and Android 13. Last year, Google released Android 12. It contains loads of new features, UI changes, and improvements. Now, Android 13 has been released which is an extension of Android 12 with some new features and a lot of optimizations.
There is a long list of changes in Android 13 on the Android Developer blog. It might be boring for you to go through the entire list, hence I have mentioned some important changes and additions that you should definitely know if you are looking to upgrade your phone to Android 13.
More Material You Color Schemes: Android 13 extends the available color schemes by offering six new palettes. This will be pretty modest, and some users may not even notice it. You need to dive deeper into the Color schemes option to apply the new color schemes.
Bluetooth Low Energy (LE) Audio support: Android 13 brings support for Bluetooth Low Energy that gives a boost to wireless audio. It will not only lower the power usage but will also improve the audio quality across supported devices.
Notifications Permissions: In phones with Android 12 or past Android OS, apps are given permission to send notifications, by default. However, you can change it through the app's settings page. Android 13 takes it to another level. Apps targeting Android 13 will requires the user's permission to send notifications. iOS has offered a similar feature for years and now Android users can take advantage of it.
Updated Media Player and Audio Output Selector: With Android 13, Google has tweaked the design of the media player and audio output selector. The media player that appears in the notification area has got a new look. The album image takes up the entire background of the widgets and the controls have been moved a bit.
The audio output picker now has got an aesthetic redesign that better fits the Material You color scheme.
Improved Photo Picker: Android 13 has a dedicated picture picker for inserting photos into messages. Instead of a full-fledged picture picker, a more simplified version will emerge, protecting your privacy and ensuring the app only has access to the photographs you select. The feature is currently available to select apps.
Per-App Language Preference: Google constantly works on removing the language barrier. Taking a step ahead, the company has added language preference on a per-app basis. Of course, the developers will need to implement this feature. This could be a helpful feature for millions of Android users.
Privacy Features: Each new version of Android OS has something to strengthen the user's privacy, and Android 13 is nothing different. In Android 12 or before, the app can access all photos and videos if you give access to files. This is changing in Android 13. A special photo picker has been added in Android 13 that will let you share selected photos and videos with an app. The app can't see all the photos and videos on your device.
[Note: This article is being continuously updated with the latest information on Android 13 for Infinix phones. So, either save the link or bookmark the page to check fresh updates]