A Monitor is an essential part of any workstation, but an ordinary monitor cannot fulfill all your needs while working and enhance your workflow. Many feature-packed monitors on the market can help you be more productive and finish your work with quality. But, most of us get confused when it comes to choosing a perfect monitor for our workstation.
So, recently I got INNOCN 27 Inch PC Office Monitor, and trust me, this is what you need. That's why I'm bringing this article to share my thoughts on this monitor. So, if you want to check out this monitor for your PC, then make sure to read this guide till the end.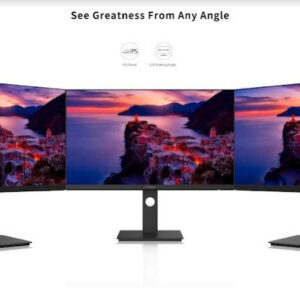 INNOCN 27 Inch PC Office Monitor: Is It Worth?
This is a trustworthy review from reliable reviewers with top quality measurement tools and full attention to detail, made for the target market who only cares about a good office monitor for their workstation. So, let's get started with the features.
What Are The Features Of Innocn 27 Inch PC Office Monitor?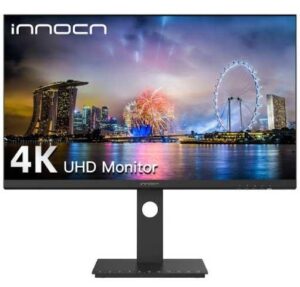 There are many features that this monitor has; therefore, you do not have to worry about which monitor you should buy. So, just take a look at some amazing features and check if this monitor is perfect fits your uses of not:
#1. Decent Display
Innocn 27 Inch Computer 4K Monitor is a 4K UHD 3840*2160p monitor that provides a top-quality picture and viewing experience. However, this monitor comes with an IPS panel integrated with the LED backlight technology.
In addition, it also provides you 178° wide viewing angle along with a frameless design. Moreover, it has a 400nits brightness along with a 60hz refresh rate that a regular user needs.
#2. Amazing Colors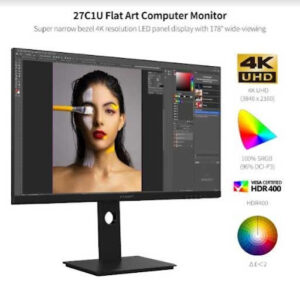 This monitor has some stunning colors and picture quality. Also, this monitor has some deeply restored real colors that you can enjoy with the 3840*2160, i.e., real 4K resolution. Moreover, it will show you 98% DCI-P3 color gamut, which is pretty good in the monitor segment.
#3. Immense Connectivity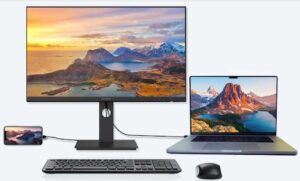 It has broad compatibility as it features a USB-C interface for more compatibility. Moreover, this USB-C interface power delivery of 65W. However, this works with laptops, tablets, MacBooks, phones, PCs, gaming consoles, and many more.
It has all the ports such as 2 x USB 3.0 | 1 x DP1.4 | 1 x USB-B | 2 x HDMI 2.0| 1 x Type-C Power Delivery(65W) | 1 x 3.5mm Audio Jack.
#4. Gaming Experience
If you are a gaming freak, this monitor will help you do regular gaming. In addition, you get 4K images for gaming which enhance your gaming as well as the viewing experience.
#5. Engaging Audio
The INNOCN 27 Inch PC Office Monitor has comes with dual 5W integrated speakers. This gives you a very good and enhanced sound experience. Therefore, you do not need to install an external speaker.
#6. Low Blue Model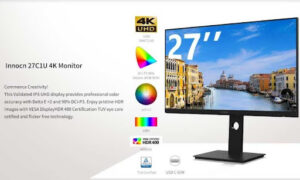 Now, you do not require to worry about the blue lights that make your eyes damage by lowering down the strain from your eyes. Also, it lowers down the blue lights, which make sure the comfort for a long time watching.
What Is The Pricing?
For any user, the pricing of the product will be the first and foremost thing because depending upon the pricing, our needs change, right? But, the Innocn 27 Inch PC office monitor comes with a very attacking price of $449.99, which is much cheaper than the other competitors in the market.
So, although the monitor has many features still has a decent price tag. Therefore, you can buy Innocn 27 Inch PC office monitor from Amazon if you want.
Is It Really Worth Your Money?
Well, now we are with the most important segment that everyone wants to know. Of course, you can buy the Innocn 27 Inch PC because it will be worth every single penny that you are investing in it to get one for yourself. So, don't wait; go and get one.
Conclusion
So, that's all from our side on INNOCN 27 Inch PC Office Monitor. Therefore, we hope this guide helped you decide whether to buy this monitor or not. But, in case you need more help, comment below.