Dolby Atmos is a kind of surround sound technology that basically extends the sound effect close to the real and allows sounds to be interpreted as three-dimensional (3D) objects. All of these play a major role and enhances the sound listening experience every time. Now, if you're one of the OnePlus 9 series users and want to Install and Enable Dolby Atmos EQ on OnePlus 9 and 9 Pro then follow this in-depth guide.
Dolby Atmos works on computer and mobile devices which may come preloaded or you'll have to install it manually on your device. To work this sound system or equalizer perfectly, you can install the mod on a rooted Android device. The same thing is applicable for the OnePlus 9 and 9 Pro models too. Although OnePlus audio equalizers are well-balanced, as a sound freak or equalizer lover, you should start using Dolby Atmos.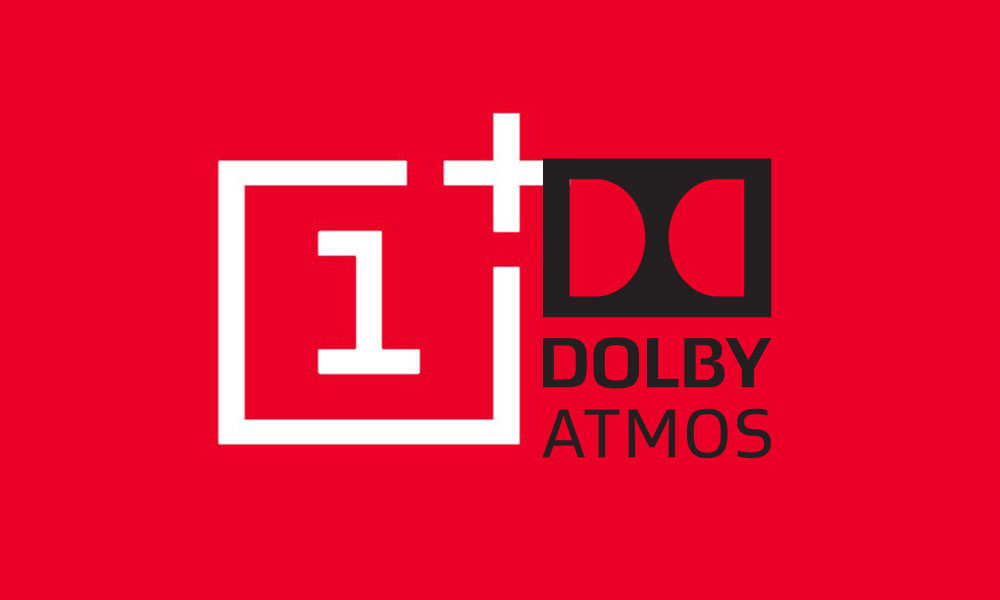 What is Dolby Atmos?
Dolby Atmos is a sound equalizer-based software technology that mixes and filters multi-channel audio for your stereo headphones or speakers. It basically offers a 3D surround-sounding experience by using the binaural audio technique to create a close-to-real sound listening experience.
Dolby Atmos can be used to create or listen to media files such as music, video games, movies, video projects, and more. It converts a standard sound into an object-based audio system that enhances the 3D effect to the ear or within a specific range of place from multiple sides or angles whatsoever.
For those who don't know about the Dolby Atmos sound experience, it basically uses 7.1 channels instead of using the traditional 5.1 channels for an immersive sound listening experience whether it's installed on a mobile device or a computer.
How to Install Install Dolby Atmos EQ on OnePlus 9 and 9 Pro
A huge thanks to Rayekk (XDA Senior Member) for sharing all the necessary files and a proper guide to easily install Dolby Atmos on the OP9 series.
Pre-Requisites:
Here we've provided all the requirements that are necessary to follow before proceeding to the actual method.
– Unlock Bootloader
Well, it's worth mentioning that installing the Dolby Atmos app requires root access on your OP9/OP9 Pro handset. Therefore, you'll need to unlock the device bootloader first. Without bootloader unlocking, you won't be able to install root on your device or get into the world of customization. You can visit this link to follow how to do it.
– Install Magisk
Now, you'll have to install Magisk Manager on your OnePlus 9/9 Pro device to enable root access easily. Check out this guide to do so.
– Install Magisk Module
You'll have to install the following two Magisk Modules on your handset after rooting. To do so:
First, make sure to download the following modules on your handset.
Open the Magisk Manager app.
Now, tap on the Menu icon from the top left corner.
Tap on Modules > Tap on the Plus (+) icon in yellow color at the bottom of the interface.
It'll ask you to select the Magisk Module (.zip) file. So, just browse and select the downloaded module.
Once a module is selected, tap on Install to flash that Magisk Module via the Magisk Manager app.
Then make sure to select REBOOT at the bottom of the interface to change effects immediately.
Do the same steps to install both the modules one by one.
Download Dolby Atmos app
Now, you'll have to download the Dolby Atmos EQ app on your OnePlus 9/9 Pro handset from this link and then install the APK file properly.
Once done, make sure to reboot your device, and the application will start without any issues.
Steps to Enable the Dolby Atmos Sound System:
There is one more thing you should do is simply uninstall the default OnePlus Sound Tuner app package from your OnePlus 9/9 Pro device. If you don't do it then the equalizer settings may reset after connecting to the headphone every time.
If your device is rooted and you're aware of how to debloat the system app then it'll be easy for you. Otherwise, you can follow the steps below to do so:
Open Magisk Manager > Head over to Downloads.
Tap on Search and type Busybox > Just download and install Busybox.
Now, search for the Debloater (Terminal Emulator) module > Download and install it.
Install Termux from Play Store directly > Open Termux.
Type the following command and hit Enter:
su
Make sure to allow the permission > Now, run the following command:
debloat
This command will immediately open up the Debloat Magisk module interface on the screen so that you can remove any bloatware from your device.
As the OnePlus Sound Tuner app comes preloaded, you can find it under System Apps.
So, make sure to type the number 1 and hit Enter to open the list of system apps.
Now, you'll have to find out the specific app package name called com.oneplus.sound.tuner from the list. [Just check for the listing number of this app]
Then simply type in the corresponding number and hit Enter.
Finally, type y and hit Enter to completely uninstall it.
Reboot your device and enjoy!
Note: You won't be able to see Dolby Atmos in your device settings but that's fine. It'll run in the background and works automatically every time.
Uninstall Bloatware on OnePlus without Root (Using PC)
If your device doesn't have root access then you can follow the steps below to easily uninstall system apps or bloatware via PC.
First of all, make sure to install ADB and Fastboot Tools (Platform Tools) on your Windows, macOS PC/laptop.
Then go to device Settings > System > Developer options > Turn it on.
Now, go back to Settings > System > Developer options > Enable 'USB Debugging'.
Then make sure to connect your OnePlus 9/9 Pro device to the PC via a USB cable.
Once your device gets connected, open the ADB and Fastboot tool installed directory. [Should be located in Local Disk (C): ADB path]
When you're inside the ADB folder, press & hold the Shift key + right-click on an empty space to open a context menu.
Next, select 'Open PowerShell window here' > Then type the following command and hit Enter to verify the connection via ADB:
adb devices
You should be prompted with the 'Allow USB Debugging?' message on your mobile.
Tap on 'Yes' to grant the permission.
It will verify your connected device in ADB mode and show you a device ID on the command prompt window. If it doesn't, then make sure to install the OnePlus USB driver on your PC properly.
Now, open the ADB Shell by executing the following command:
adb shell
Then execute the following command to uninstall the system app/bloatware from your OnePlus 9/9 Pro easily:
pm uninstall --user 0 com.oneplus.sound.tuner
Once the app is uninstalled, the command prompt window will show you a 'Success' message.
Finally, restart your OnePlus 9/9 Pro device and start using Dolby Atmos.
That's it, guys. We assume this guide was helpful to you. For additional queries, you can comment below.
Source: XDA