Apple released the most awaited iOS 14 Beta 1 at the WWDC 2020. Currently, the developer beta is only accessible to a few users. The public beta will launch after a month. However, if you wish to experience the stunning iOS 14 on your iPhone right now, I will help you. I have described how you can install iOS 14 Beta 1 in this guide. I know you must be thinking one needs to have a developer account which costs a whopping $99 to register to use the developer beta.
Worry not, for you do not have to spend a single penny to try out the iOS 14. I have shared in this guide how you can download the developer beta profile and then use it to install the all-new iOS. The new mobile operating system for iPhones comes with a lot of new features that are intriguing.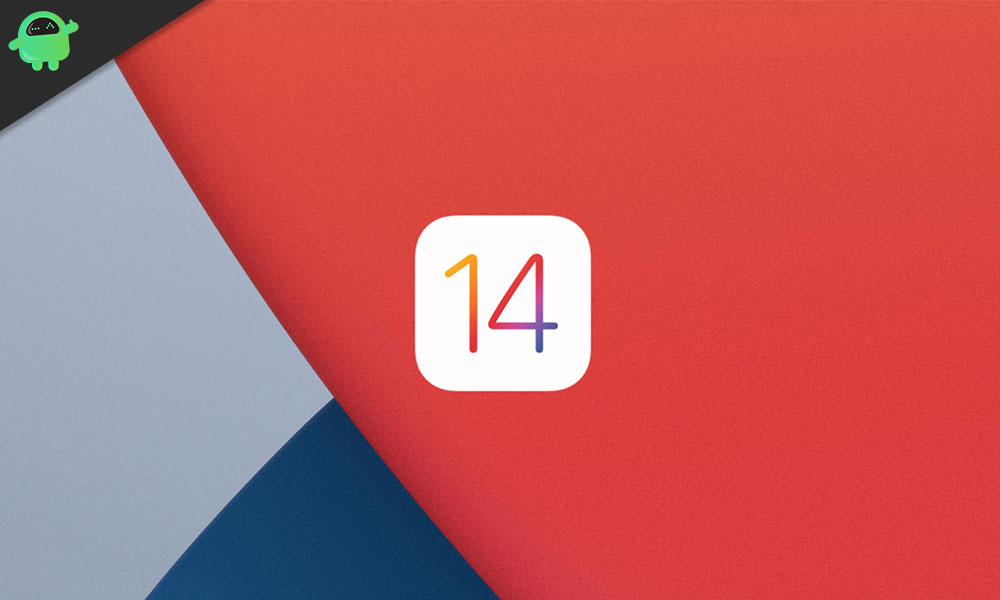 Interesting New Features of iOS 14
iOS 14 brings a number of new features for iPhone users. Here, I have listed some of them.
App Library
New Widgets with customization
Picture-in-Picture mode
Back tap to accomplish tasks [only for Face ID iPhones]
App Privacy Control
Location control for Users
Translate App
Revamped Siri Interface
How to Install iOS 14 Beta 1 Without Having A Developer Account
The first beta is usually the developer beta. it is mostly used to detect bugs, shortcomings, and report to the developer. Before the public beta comes out these bugs will be fixed. So, you may ask is there any issue in installing the developer beta.? We have explained the same in the disclaimer below.
Disclaimer
The first developer beta of iOS 14 may carry bugs or glitches in it. So, I suggest if you use your iPhone as a primary device, then do not install the iOS 14 1st Beta. You can wait till the public beta of iOS 14 releases.
If you wish to install the developer beta provided in this guide, make sure to take a complete backup of your iPhone data to the iCloud or anywhere else as per your convenience. There are chances of data loss during the iOS system build update process.
GetDroidTips will not be responsible for any loss of data or any other issue with your device which may incidentally happen after you select to install the iOS 14 Beta 1. Download and install at your own risk.
First, you have to download the developer beta profile on your iPhone. Normally, you get a developer profile if you register by paying $99 officially. However, in this guide, I have put up the link for the developer beta profile necessary for running iOS 14 1st beta. Check out the link below
Create Profile
iOS 14 Developer Beta Profile
Download and install iOS 14
Start by downloading the developer beta profile I have linked above.
Use the Safari browser to download the link on your iPhone. Otherwise, it will not work.
The beta profile will have the extension .mobileconfig. It will be downloaded to the Files on your iPhone.

Open Files on your iPhone > Tap on Recent > You should see the beta profile with the extension name mentioned above. Here you have nothing to do. This step is just for making sure the profile was correctly downloaded.

Now go to Settings app > under that go to General
Scroll down to locate the tab Profile. Tap on it
You will see the same developer beta profile for iOS 14 which you earlier downloaded. Tap on it

In the next screen, you will see the Install Profile tab. Tap on the Install option.
Next, you will see the Consent page. To continue, tap on Install.

It will take a moment to install the profile. After that, you have to restart your iPhone to download/install iOS 14.

After your iPhone restarts, go to Settings app > navigate to General > Software Update and open it
Now, your iPhone will present you with iOS 14 developer beta 1 which is now ready to be downloaded and installed.

Make sure that you have a good WiFi network to download the iOS 14 beta 1 as it weighs a little over 4 GB. Without a WiFi network, you cannot download the new system update.
The download and installation process will take a long time. It took me close to two hours to install the update successfully even though with a good internet facility.
Important Point
Once the iOS 14 Beta 1 installation finishes, your iPhone will reboot on its own. At this point, you may see something as
Attempting Data Recovery
with an Apple logo above it. Do not panic at all. Just leave it as it is. Do not press the Power button or anything.
It is pretty common as you have upgraded to a new system build. So, there will be many changes to system settings. Hence for the newly installed iOS, the system will restore the data automatically. That's why I told you earlier that you must create a backup of your iPhone data and upload it to iCloud. Then even if the data recovery fails(happens rarely though) your data will be safe in iCloud. You can later restore it on your own.
iOS 14 First Look
After installation, this is how iOS 14 looks with the new features. These are some screenshots from my iPhone. Check it out.
Also, here is the PIP mode. Cool isn't it.? However, it is a bit buggy I believe.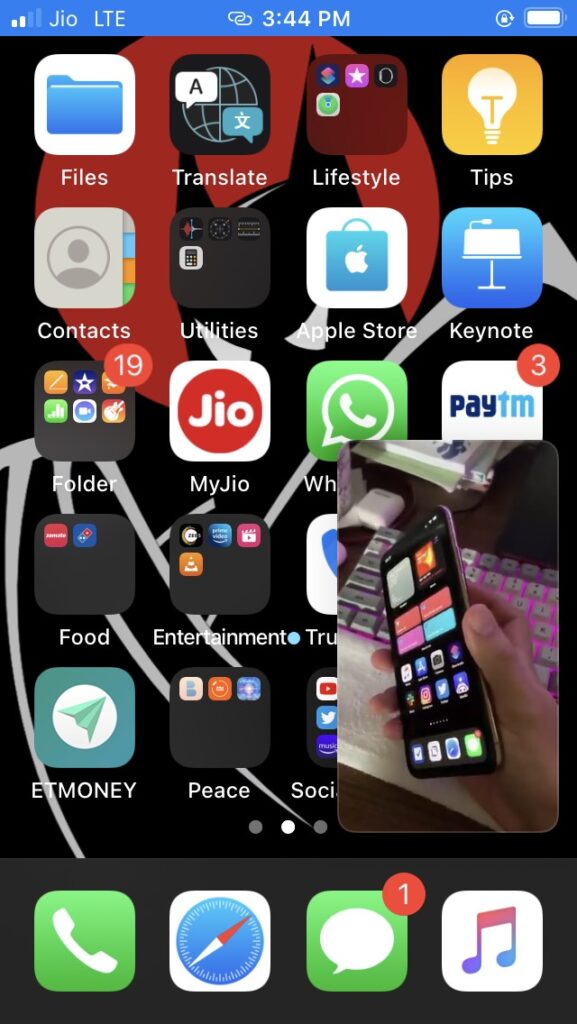 Does the new iOS 14 1st Developer Beta Has Any Bugs.?
Well, to be honest, I only found two minor bugs on iOS 14. The weather widget is sometimes showing weather of Cupertino (USA) though I am from India. When I tap on that weather widget, it shows the regular weather of my city here in India. Mind you that it doesn't happen all the time. I only noticed it once.
Secondly, the new Picture-in-Picture mode sometimes doesn't work. Though I made the video go fullscreen and then press the home button, it just closes. I only managed to see the Picture-in-Picture Mode working once as of now. It is enabled by default on iOS 14.
Rest everything is working just fine. The battery consumption is okay. Even after gaming, listening to music, it doesn't drain as such. Siri works as it should and the Translate app is working fine as well. If I encounter any other bug, then I will mention here for sure.
Enjoy iOS 14
So, that's how you can install the iOS 14 Beta 1, the developer beta on your iPhones. I hope this guide should clear out all the doubts. Follow the steps carefully and make sure to take a backup of your device data. Install and enjoy iOS 14. If you face any issues during installation or after let me know in the comments section below.