Apple last year launched iOS 13 and introduced iPadOS for iPhone and iPad, respectively, Where most of the users believe the update improves their device, not a lot but quite a bit. However, some users think that it doesn't feel any significant changes but you can resolve those issues with some tips to Speed Up your iPhone or iPad devices. Where they feel like the device performs a bit lower compare to older iOS versions. Not to mention, the iOS 13 and iPadOS 13 effectively comes with many features.
No worry. If you feel like the update didn't any sense to you, then you can tweak some of the settings on your device to perform better with your device iOS 13 and iPadOS 13. Today we are going to share some Tips to Speed Up your iPhone and iPad running on iOS 13 and iPadOS 13 that you can apply to your device to speed your device.
Install Software updates take a while to fix bugs and crashes.
If your device recently received the iOS 13 or iPadOS 13 updates on your iPhone, iPad, or iPod device. Where the device and software run through a system software update and background task during the analysis of your data.
Moreover, it is quite reasonable because Apple itself can't check every single detail and based on user usages, They continuously gather feedback about the crashes and Bugs from the Apple users. Meanwhile, the device supposes to be a little slower due to substantial background uses with the latest app and depending on the hardware capabilities.
If you recently updated your device to iOS 13 or iPadOS 13, then it takes some time to fix bugs after the installation updates. All you can do is wait for the next update and expected to fix those crashed and bugs. Additionally, you can allow your device to index all the activity and sync with all your background tasks. For this, you can plug-in you with the charger so it would not run out of battery where you can leave your device overnight with a connection of active Wi-Fi or Cellular internet connection.
Updated iOS 13 or ipadOS 13 on your device to the latest version.
Reportedly, Apple iPhone X likely to be function slowly, but after receiving the iOS 13.1.2, it functions even better than iOS 12. Wherever it sometimes seems unexpectable but it, not a deal-breaker you can head over on community to start the discussion, so apple pays attention toward your problem. They potentially take those feedbacks seriously and start functionally better on your device. Just wait for a bit until Apple rolls out the updated version of iOS 13 on your device.
Formerly if you have some sort of battery drain issue with the iOS 13, then you can fix those issue with by updating your device app from an app store, Check for unusual activities, Lower the brightness or Use Low power mode, Disable real-time location service and lastly forcefully reboot your device.
What can you do if your iPhone was charging slowly after the iOS 13 updates?
When your device receives the iOS 13 updates, then it likely to be a common issue When you received any significant update on iPhone. This happens because they launched their new device, and the optimization for battery depends initially on there the latest device. They used to design the device battery larger than before, and they include the highly aggressive feature to utilize the battery. The new apps and the iOS 13 itself consume battery effects on your battery health, and it also uses your battery during charging resulting in the slow battery charging scenario.
Optimized Battery to expand battery lifespan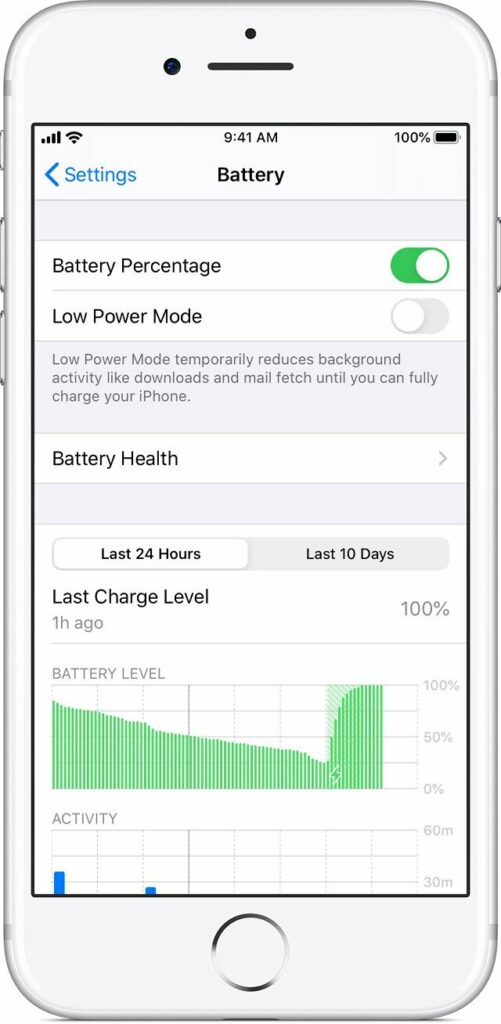 Straightaway the optimization of battery promoting healthy battery and extending battery life called optimized battery charging. This aimed to keep your device at 80% charging and ready for using your iPhone. Eventually, the charging adapter on your device is a spectacular slow, Where the latest iPhone equipped with an 18W fast charger seems quite outdated. Every smartphone pickup was charging speed faster, but the last 20% was one of the slowest charging speeds on a device to maintain the temperature of the device.
We recommended you not to plug-in overnight every day because it damages your battery if you have no turn on the overtime charging. You can turn off or Turn on this feature from the setting app, Head over to Battery Health, and there you will find the Toggle for "Optimized Battery Charging. Enabling this feature helps you to expand the lifespan of your device battery life.
Check for the update and Install the latest iOS or iPadOS on your device.
It is the possibility that you miss the latest update, Software update plays a major role to increase to improve performance. As we talk above in Tips to Speed Up this article about the latest update, It could make it possible that Apple rolled out the latest update for your device, but you miss the update. The newer update might be fixed those crucial errors, and the fixed issue occurs on your device.
Firstly you should check for the software update from the setting under general to software update. If there is any update, then consider updating as soon as possible, Download and install the latest version of iOS or iPadOS on your device.
You can begin with the installation of the app first and backup your files, so you don't lose the files. You have to wait for some time after installation of the iOS 13 or iPadOS 13 on your device because your device takes some time for index. This gives you a sense of slower speed, but most of the speed issues will resolve themselves.
Check for App Update and install it from the app store.
Apple iOS 13 updates come with several apps changes and updates, Which might seems slow to you, but it not. Apple configures some of the apps for iOS 13 optimization. The latest apps were improved and optimized for better performance. Which you can experience after the update before the update you feel slow because of the speed of UI, and the apps don't match. Which gives you a sense of slow speed on your device and thinking of iOS 13or iPadOS 13 were responsible for slow device experience.
Apple changes the updated section. This time in there are no dedicated update tabs, but you can go to App Store and then tap on your profile placed on the upper corner of the display. Now, Scroll down, and you will find the "Update" section choose to update, and then install the available app update. Every app typically improves the performance with the latest optimization available for your operating system.
Close all the Background App Activity
The app that is running in the background and the device you have expected to be limiting hardware capabilities. Where your device likely to be reducing resources on your device due to the background activity. You can turn it off from the general under setting and then select the "Background App Refresh". Lastly, you have to run this feature on. Next time your device, not conditionally refresh and usage the resources.
Obviously, you would not notice a major change, but there is save a lot of resources to use it for another app. Where your apps launch faster and feel faster alongside a lifespan of your battery life experience extended further.
Enable the Reduce Motion of your iPad or iPhone
Apple iOS 13 and iPadOS 13 come with a reduce Motion that allows you to turn off the Screen motion. Where your UI elements animation turns off and starts using a Translation such as Zoom and Slide. While the animation has been turned off on your device, then you can expect your device to be a little faster. It is one of the most common Tips to Speed Up your iPhone and iPad devices.
You can enable this feature to form the setting app, heading over to Accessibility and then choose "Motion." In the end, turn on "Reduce Motion." After applying this feature, you will immediately start seeing the effect. Likely, you are going to experience a little more faster than previous but seems awful because if you used to animation icon and effect. It takes 2 to 3 days to get used to the Reduce Motion feature on your iPad and iPhone.
Load all your message, Mail or Apps loads in IOS 13
Reportedly, When they received the iOS 13 and iPadOS 13 on iPhone and iPad. They say the Mail and other message service app take longer than expected. This means the app is currently loading or facing any difficulty in connecting with the server. Accordingly, you can run quite the mail app forcibly and re-launch the mail app again might re-load all your messages.
Then you can be expected your device to be performed better and resolve the issue. On the other hand, you can even forcibly restart your iPhone, and the iPad possibility fixes the problem. The device takes some time to re-launch and resolve the issue in the files of your app, including Mail and other services.
You can also enable the "Show Unready only" to restrict the unknow notification or loading those mails. It will focus on those Mail that you have not read yet, and it eventually reduces the number of the message shown on your device display. It was Loading apps and refreshed stop affect your device; further likely, you will experience faster response while using your device.
General Tweaks to speed up your iPhone or iPad
Sometimes a small reboot your device resolves the problem of slow device. When your device reboots, your device loads all the files again and fixes or replaces the files. Likely, This is one of the easy ways to resolve the performance issue and Tips to Speed Up your iPhone or iPad Device. If you don't know how you can reboot your device, then we guide you, although iPhone and iPad devices with iOS 13 and iPadOS 13, respectively.
Quick Tips to Speed Up: How to force restart
For iPhone 11, iPhone 11 Pro, iPhone 11 Pro Max, iPhone XS, iPhone XR,iPhone XS Max, iPhone X, iPhone 8 and iPhone 8 Plus.
First press and release both up and down button of your iPhone volume rocker. Then press and hold the power button for a while until the Apple Logo appears on your display. That's it you have successfully forced your iPhone device for restart.
For iPhone 7 and iPhone 7 Plus
Hold down the power button alongside Volume rocker until the Apple logo appears on your device screen. That's it, and it will start to restart and then wait for a while until it completes.
For iPad Pro and Later iPad Pro models.
You have to press and release the Volume up and down button once. Then, press and hold the power button of your device, then after a couple of seconds, the Apple logo appears on your device screen. That's it. You have forced your iPad Pro to restart.
For iPhone 6s, iPhone 6s Plus, iPhone SE, and iPad models.
Similarly, you have to hold down the power button and the home button of your device until the Apple logo appears on the device screen. That's it when the apple logo appears means you have successfully
restart your device.
Hopefully, This article about Tips to Speed Up added and worth your time. We believe these tips mentioned in this article helps you to speed up your device. We like to know your valuable opinion and feedback about your experience after applying these tips on your device. If any query, Share with us in the comment section down below.