You are at a loss since your iPad Air 5 is not connecting to the internet (Wi-Fi networks), and you have no idea what to do. You have tried numerous times to reconnect, but it's not happening. This article will walk you through the process of permanently fixing the issue where your iPad Air 5 is not connecting to Wi-Fi networks and explain why this is happening.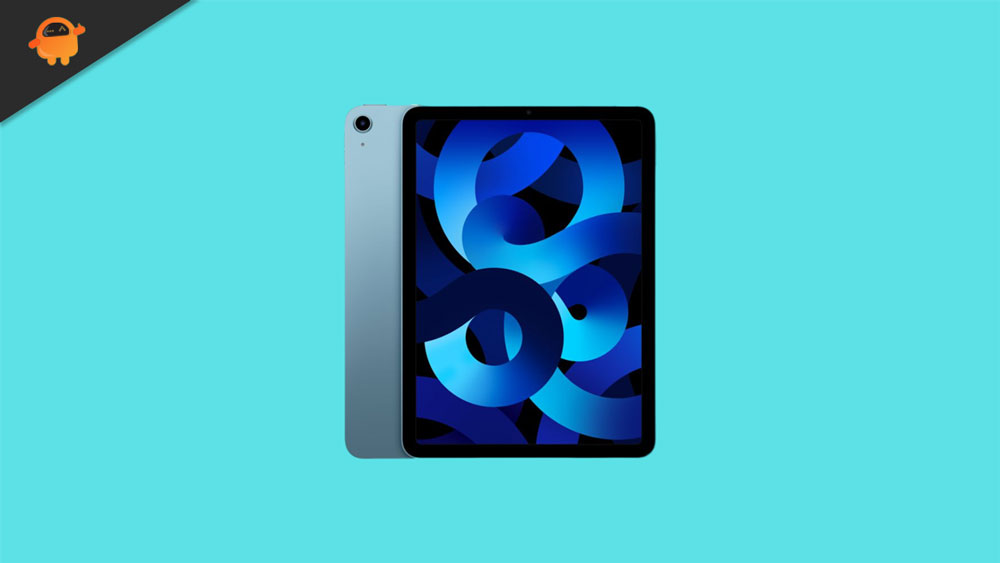 Methods to Fix iPad Air 5 Not Connecting to the Internet
1. Turn Wi-Fi Off And Back On
The inability of your iPad to connect to Wi-Fi is most likely a mere problem. And you can resolve it by shutting off and turning on the wireless network connection.
Open Settings and tap Wi-Fi. Then, to disable Wi-Fi, hit the toggle at the top of the screen next to Wi-Fi and after a few seconds, tap the switch again.
2. Restart Your iPad Air 5
Try restarting your iPad if turning Wi-Fi off and then back on does not resolve the issue. Possibly, your iPadOS has glitches, which would prohibit it from connecting to available Wi-Fi networks.
To turn off your iPad, press and hold the power button until the slide to power off shows, and swipe it from left to right. Hold the power button to restart it after waiting for a few minutes. If your iPad has a Home button, use that. If the Home button is missing from your iPad, press and hold the Top button and either volume button until the slide to power off option displays.
3. Reboot Your Router to Fix iPad Air 5 Not Connecting to the Internet
It would help if you also power off and then restart your router at the same time as you restarted your iPad. Sometimes your wireless router is to blame when your iPad cannot connect to a Wi-Fi network. You have to unplug it from the wall to get it going again and then plug it back in!
4. Forget your Wi-Fi network
Now that we've gone through the more fundamental solutions, it's time to move on to more in-depth parts of the troubleshooting process. To begin, we will attempt to forget your Wi-Fi network on your iPad.
When you connect your iPad for the first time to a different Wi-Fi network, it stores information about the network and the steps necessary to connect to it. Forgetting the network will allow your iPad to start over if something about the network has changed (for example, you have changed the password).
Launch the Settings app, navigate to the Wi-Fi section, and then tap the blue i button next to your Wi-Fi network's name. After that, select the Forget This Network option.
After you have disconnected from the Wi-Fi network, navigate to Settings > Wi-Fi and tap on the network name you wish to reconnect. Enter the password for your Wi-Fi network, then check to see if your iPad can connect to the internet network.
5. Disable Virtual Private Network (VPN)
VPN can shield your identity from prying eyes when surfing the web on your iPad. On the other hand, problems with your VPN configuration may prevent your iPad from connecting to a wireless network. Besides, your VPN service provider may have technical difficulties, causing your iPad's VPN connection to be temporarily disrupted.
Open Settings and tap VPN. To deactivate the VPN connection on your iPad, you must first turn off the switch next to Status. When it displays "Not Connected," you'll know that your virtual private network (VPN) is not active.
If you can connect your iPad to Wi-Fi after turning off your virtual private network (VPN), you will know that your VPN is the root of the issue.
6. Reset the Network Settings to Fix iPad Air 5 Not Connecting to Internet
When you have problems connecting your iPad to internet, the final step in troubleshooting is resetting the iPad's network settings. It will reset all the settings, including Wi-Fi, Bluetooth, Cellular Data, and VPN, to their original factory defaults. Following resetting the network, you must re-enter the password for your Wi-Fi network and reconnect.
Open Settings and hit General -> Transfer or Reset iPhone -> Reset -> Reset Network Settings. Input your iPad's passcode, and tap the Reset Network Settings button to confirm. Your iPad will power down, go through the restraint removal process, and then power back up.
7. Contact Apple to Repair Your iPad Air 5
It's possible that your iPad's Wi-Fi antenna is damaged, preventing it from establishing a connection. The Wi-Fi antenna on some iPads also can connect to Bluetooth devices. If you have AppleCare+, contact your neighborhood Apple Store to make an appointment and bring your iPad in.
Wrap up
We hope your iPad has successfully reconnected to the Wi-Fi network, allowing you to resume using the apps and websites you normally use. If you have any further queries regarding your iPad, please feel free to post them in the following comments area.
So, that's all for today. For more troubleshooting guides, follow GetDroidTips!